Houston, Texas: An urban family adventure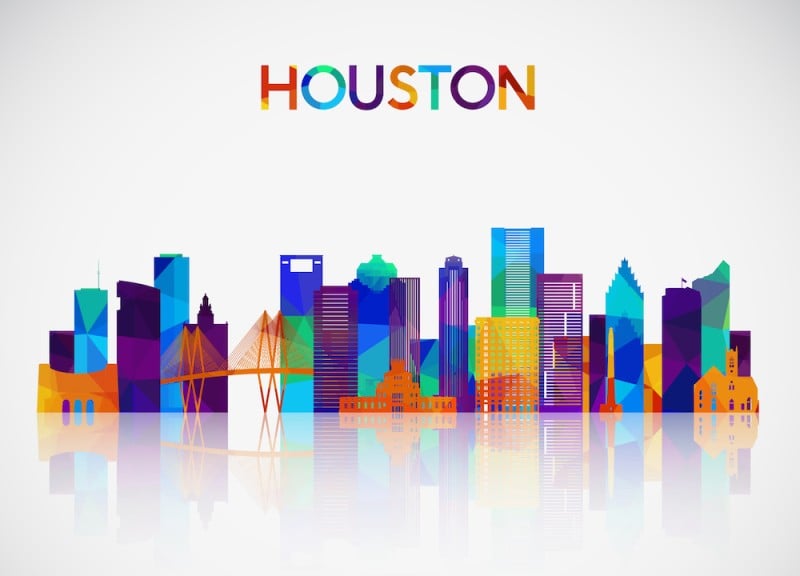 I'm always eager to explore new ground. So, knowing I had to travel to Houston for my son's football game against a Texas rival, I opted to dig my cowgirl heels in for an urban weekend adventure. After all, Houston is our nation's 4th largest city and I'd never seen it strictly from a vacationer's perspective.
Like many people, I tend to think of Houston as a rather industrial place—-a hub for oil and energy businesses and a key port along the Gulf — not as a vacation spot. However, after getting a taste of this pretty city on the bayou, I'm sold on Houston simply for family fun.
Following a short morning flight from Tulsa, we hopped in our rental car, and were already soaking in the Houston sights before lunchtime. During our drive from the airport, we admired the gleaming, steel skyline in the distance and were eager to play.
Something for Everyone
Doing some research in advance was helpful in determining how to spend our time. Houston is a sprawling city, with nearly 5 million people in the metro area. It is highly diverse with over 90 languages spoken by her people and with that comes outstanding educational, cultural and gastronomic choice.
Houston is one of a handful of places nationwide that has resident companies in the four disciplines of the performing arts including theater, ballet, symphony and opera. There are also many options when it comes to professional sports and outdoor recreation. And, of course, there's something for everyone when it comes to shopping with Texas-sized shopping malls scattered throughout the metropolis.
The Central Business and Museum District
As first timers, we went into the heart of Texas' largest city, choosing to concentrate on a sampling of key family-friendly places. The four-star Hyatt Regency Houston was our home and provided a luxurious stay, with easy access to the downtown district for sports and theater. The hotel's top floor is a revolving restaurant, The Spindletop, considered "one of the coolest places ever" by my son, who has a true passion for cityscapes.
From our hotel, we walked a few blocks to the MetroRail train that quickly took us to the museum district. Here, it was an easy walk from one attraction to another. Highlights for the children are the hands-on learning spots such as The Children's Museum, The Health Museum and The Museum of Natural Science. Had we hopped back on board and gotten off a few miles down the line, we could have visited the Houston Zoo or Rice Village, an eating and shopping district adjacent to Rice University.
From Downtown to Uptown
To complement our downtown adventure, we headed outward to check out the buzz surrounding "Uptown," a mere 15 minute drive from our hotel. Waving palm trees and gorgeous oaks welcomed us to the chic and happening area. This is the shopping mecca of Houston, boasting the Galleria mall, anchored by Nordstrom's, Macy's and Neiman Marcus. The food court offerings are extensive and there's even an ice skating rink for visitors to enjoy.
Post mall-meandering, we stopped along Post Oak Boulevard for a fabulous lunch at Kenny and Ziggy's, an old-style N.Y delicatessen. Reminiscent of a New York diner, its walls are adorned with caricatures of famous New York celebrities and tables and booths are set with traditional bowls of pickles for noshing while waiting for extra large hand-made milkshakes and enormous piled-high sandwiches and entrees.
The nearby neighborhood of River Oaks is exciting for some added history and beauty. Established in the 1920s by sons of former Texas Governor Jim Hogg, this neighborhood became a renowned national model for community planning. The homes are impeccably manicured and cared for by their residents. And, the shopping centers are laced with boutiques and eateries.
For a unique gastronomic experience, check out Central Market, a "Whole Foods on steroids," Texas-based grocery store chain, housing a café and carrying delightful European imports. (See centralmarket.com for more information). Or, try Chuy's on Westheimer, a Tex Mex favorite. Tulsan Allison Waters, who relocated from Houston, told me, "The food is predictably wonderful Tex Mex, and the frozen margaritas are delicious for parents." She also suggests Pappasito's on Upper Kirby and Richmond where the "…butter sauce for beef fajitas …is surely horribly unhealthy but divine."
Get Spaced Out Right Outside of Town
Located approximately 25 miles from downtown, Space Center Houston is an out-of-this-world adventure. It is the official visitor's center for NASA's (National Aeronautics and Space Administration) Johnson Space Center. Here, awaiting exploration are shuttle mission simulators, and rocket capsules from the Mercury, Gemini and Apollo missions and even the possibility of astronaut sightings during training time. Family members can enjoy a 90-minute behind-the-scenes, guided tram tour.
Houston–A Not-Too-Distant Place
I take my hat off to Houston, for the city is an inviting place to visit simply for adventure. Who knew this neighboring city offered so much in the way of exploration, culture and cuisine? Houston's climate is similar to that of New Orleans and remains warm year-round. Temperatures are most pleasant from October through May, so when planning your visit, why not break away from Tulsa's cold winter days?
City Pass Houston
Available online or at participating attractions, Houston's City Pass is an economical way to visit many of the most popular sights. Adult passes are $62 and children's are $52.
The pay-one-price pass admits you to:
Space Center Houston
Downtown Aquarium
Houston Museum of Natural Science
Houston Zoo OR Museum of Fine Arts, Houston
Kemah Boardwalk OR Children's Museum of Houston
See www.citypass.com/houston for complete details.
I also recommend these websites:
www.visithoustontexas.com
www.hellohouston.com
This article was originally published in December 2010 and updated in October 2019
---