Exercise: A Pandemic Prescription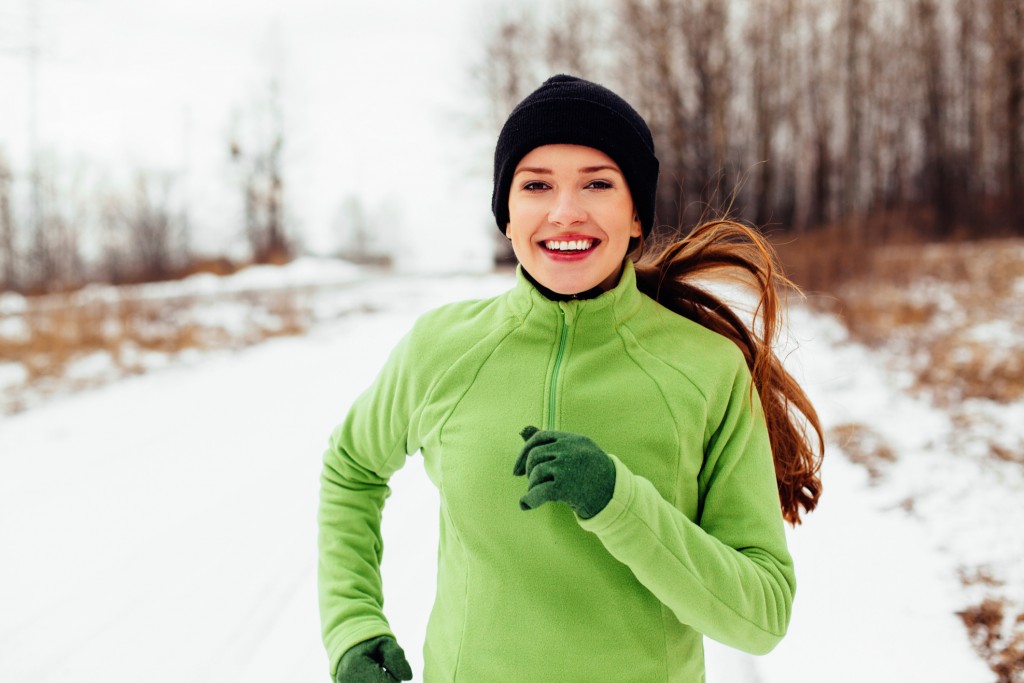 There's no way around it. 2020 was a stressful year. Although the arrival of the Coronavirus vaccine is in sight, experts say it will be some time before things "return to normal." In the meantime, many of us, including teenagers, are struggling with anxiety and depression brought on or exacerbated by the pandemic. While there are many things we simply can't change right now, there are some basic steps we can take to keep our families and ourselves healthy. Exercise is one of them.
Exercise & adolescents
Most of us are well aware of the importance of exercise for weight control, disease prevention, and mood regulation. Physical activity is particularly critical for adolescents at a time when long hours in front of a computer screen and decreased social interaction define the pandemic lifestyle. Not only does it keep them physically fit, it's a natural boost for mental health. Studies show a sedentary lifestyle is associated with a greater risk of depression by the age of 18.
Exercise during a pandemic
The Centers for Disease Control recommends 60 minutes of daily exercise for teens. With most organized team sports on hold and access to gyms limited, this is a tough time to get moving. Shifting your fitness focus to the great outdoors can help. Exercising outside is not only a safer way to interact with others right now, studies show that "green exercise" also reduces anger and depression and improves mood. Think biking, hiking, walking, running and even jumping rope.
Fortunately, Tulsa offers a variety of public spaces suitable for all kinds of physical activity.
"The outdoor recreational component here is bar none," notes Joel Koester, director of sport sales for Tulsa Sports Commission/Tulsa Regional Chamber. "It's one of the best infrastructures I've seen in my travels. You've got this amazing trail system that runs right next to the Arkansas River. Whether you run, bike, or hike, there are just so many opportunities to get out and enjoy yourself. In addition, The Gathering Place offers something for everyone. I've never seen anything like it."
Dress for success
Ice, wind, rain, snow, and even an occasional balmy day – winter in Oklahoma is unpredictable at best. With the right wardrobe, however, your teen can brave the elements. Layers are key for staying dry, warm and comfortable. Some type of "wicking" fiber, like silk, a wool/cotton blend or a synthetic material like polypropylene is best next to the skin. Avoid all-cotton t-shirts. They can get soggy and cold. The next layer should be something like a loose-weave wool sweater to trap air. For colder weather, add an additional layer, like a polar fleece. Finally, a breathable layer made of water resistant material helps protect against wind, wet and extreme cold. Don't forget a hat, mittens and wool blend socks on particularly cold days. Add a facemask or a scarf, as needed, then get out and go.
Resources
Check out this website for an overview of Tulsa's trail system, including Turkey Mountain, and printable maps.
Find hours, Covid-19 updates and details about the Sports courts, Skate Park and BMX Pump Tracks for this 66.5-acre park.
Explore miles of free hiking trails at both Oxley and sister park, Red Bud Valley.
A guide to Tulsa's park system, including the 192 acres of Chandler Park where you can climb rocks and hike trails.
Includes maps of Tulsa's recreational trail system.
Julie Wenger Watson is a freelance writer who's worked in all aspects of music promotion. She's also Co-Director of "Live From Cain's," a public radio show pilot.
---