Enter Door County for Old-Fashioned Family Fun
This Wisconsin getaway offers a charming trip back in time.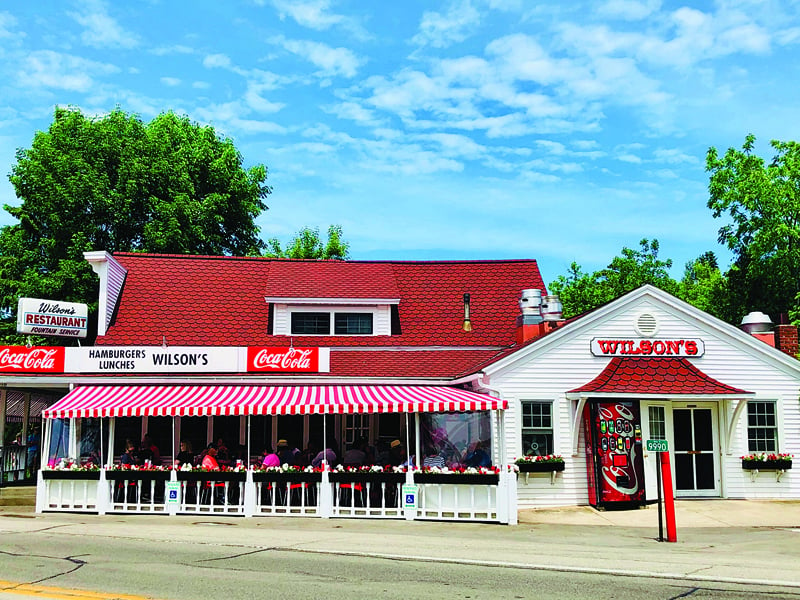 Cross the threshold from Wisconsin's mainland into picturesque Door County and leave your cares (and electronics) behind. Vacationing here is like taking a few steps back in time, toward a pace that's noticeably slower and where the focus is on connecting with family and meeting friends during your stay.
Ninety minutes north of Green Bay, Wisconsin, Door County is home to a collection of 19 storybook neighborhoods, heavily influenced by the Scandinavians and Belgians who settled to fish and farm along the shores of Lake Michigan centuries ago. Over time, the ship-building industry also played a key role in shaping the region's maritime culture, especially along Sturgeon Bay on the southern end of the peninsula. Within each of the friendly, quaint towns, you'll uncover historic places and stumble upon unique stores, eateries and lodging. And, the natural landscape will draw you outside time and again.
Door County's beauty includes limestone outcroppings, bluffs and dunes along its shoreline and is home to a collection of 11 lighthouses, some of which are regularly open for public touring. As you make your way through the bucolic countryside in awe of all of the tiny towns, you'll encounter picture-perfect barns with silos, cherry and apple orchards and maturing vineyards. Much of the time, you'll have the stunning waterside views to admire, too. The surrounding fresh waters are abundant with signature white fish living among the nearly centuries-old shipwrecks, some of which are accessible and visible by boat.
Sample the Jewels of Door County
During your stay, here are a few on- and off-shore suggestions to keep your crew more than satisfied.
1. State Parks
There are five state parks to explore, the largest being Peninsula Park. It's home to family-friendly hiking and biking trails (with bike rentals available at the park's entrance from the Edge Of Park), marinas, campgrounds and beaches, including sheltered Nicolet Beach, whose calm waters are perfect for swimming. During my bike ride, each turn opened doors to new views. You can visit Eagle Bluff Lighthouse and take an informative tour.
2. Beaches
Soaking up some sun is easy in Door County because there are almost 300 miles of shoreline to enjoy.  Choose from 53 public swimming beaches, with nearly 6.5 miles of sandy shores. Some beaches have playgrounds and marinas. Watch sunrises on the eastern shores and sunsets on the western shores.
3. Museums
With over 100+ museums to see, don't miss Door County Maritime Museum where you can board the beautifully restored tugboat named after John Purves, who operated it for 38 years. Hopefully you'll meet his proud son, Bob Purves, who gives a heartfelt tour through the spotless engine room and beyond. His kind demeanor and hospitable nature matches Door County's personality, at large.
4. Boating
Boating excursions are plentiful, including parasailing, kayaking, canoeing, sunset cruises and chartered sails. But for unique excitement, reserve time on Captain Matt Olson's Adventure Rafting tour from Bailey's Harbor. His knowledge of Door County history coupled with his thrilling high-speed tour takes you up close to shipwrecks and around Cana Island and Lighthouse.
5. Theater Under the Stars
Every year, Peninsula State Park's Northern Sky Theater creates unique family experiences through professional musical and dramatic productions in a tall cedar- and birch-tree-wooded amphitheater tucked under the stars. The original musicals "celebrate the human condition" and aim to reflect the rich local culture within Door County. The Chicago Tribune said that Northern Sky has "One of the most exceptional professional troupes in the country."
Tantalize Your Taste Buds
Oodles of restaurants serve up delicious fare—some for over 100 years–carrying out family traditions while adding newness. For instance, Sister Bay Bowl has expanded its supper space, building upon the original, still-operating six-lane bowling alley. Wilson's, with its charming red and white awnings and geranium-filled window boxes, in business since 1906, serves yummy diner fare and ice cream galore including root-beer floats (yes, the root beer is homemade). My favorite spot, Al Johnson's Swedish Restaurant is a Lincoln Log-style structure crafted from authentic Norwegian yellow pine. The waitresses, in Swedish garb, offer delectable Swedish pancakes with lingonberry sauce and Swedish meatballs, among other specialties. The bonus here is the view of goats grazing the sodded rooftop. For sweet tooth satisfaction, Door County Ice Cream Factory's creamy creations and darling Sweetie Pies' cherry and rhubarb delights will keep you smiling.
Stay Young At Heart
Fred Rogers, creator of the famous children's television show, "Mr. Rogers' Neighborhood", once said, "I think it's very important–no matter what you may do professionally–to keep alive some of the healthy interests of your youth. Children's play is not just kids' stuff…."  So, whether you are 6 or 60 years old, Door County allows for this, full throttle! And, wherever your family goes, each spot will lend itself to old-fashioned fun.
Decide When To Visit
Each season has its own unique draw. The land is lush with flowering bushes in the spring and summer, autumn leaves lend vibrant colors in the fall, and winter landscapes showcase snow-covered grounds and icy shores. Door County peak season is July through October. Lake water temperatures for swimming are best in July and August.
Choose Your "Home Away From Home"
As you might guess, Door County has no big mega-chains, but, instead, a variety of hotels, resorts, B&Bs, condos, cottages and campgrounds. A fine choice is Eagle Harbor Inn in Ephraim, a charming town with steeples and white clapboard buildings. Situated on five acres, this noteworthy inn affords extra peace and quiet, yet the town and beach are a short walk away. The inn itself has individual rooms, plus there are separate houses including one- and two-bedroom suites with kitchenettes. There's also an indoor pool for the kids.
View from Eagle Harbor.
For Additional Information
For the rest of the best of Door County, you'll have to see it firsthand. To help with planning, see www.doorcounty.com.