Does Your Teen Have a Future in eSports?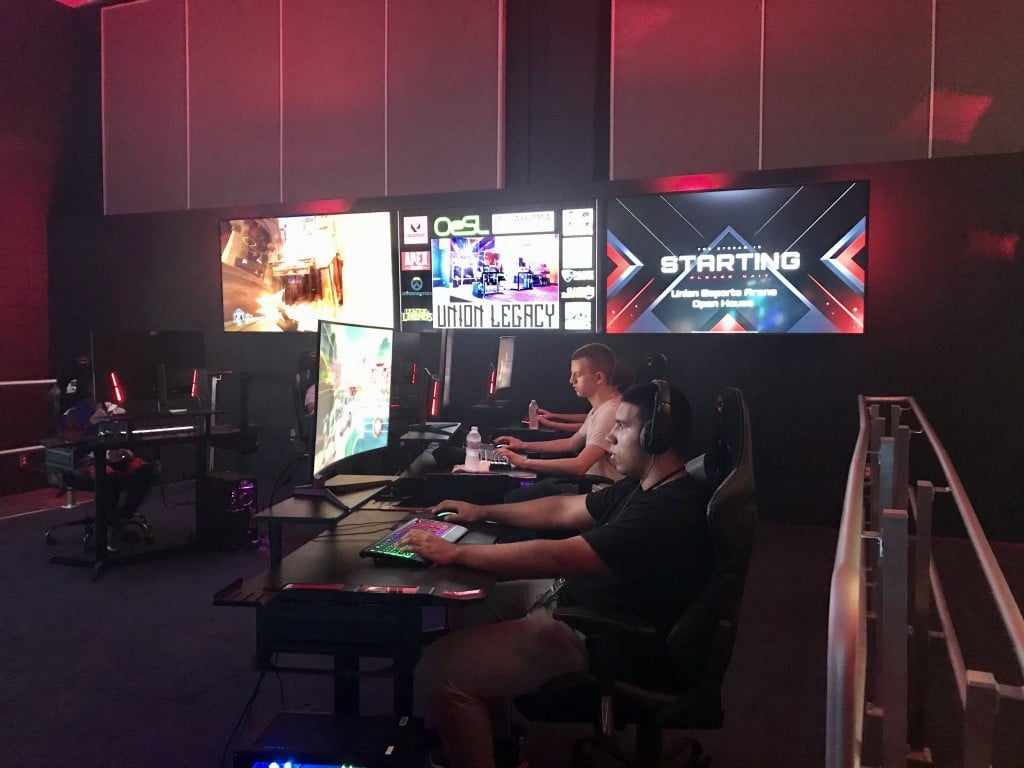 Parenting in the digital age presents its own special challenges. Trying to keep up with the latest devices, vocabulary and social media channels is like drinking from a fire hose. Organized, multi-player video game competitions, or eSports, are a perfect example. The world of competitive gaming is exploding, and while at first glance, it might sound like a convenient adolescent excuse to spend more time online, eSports is real and here to stay, with opportunities for college scholarships and even employment.
There are plenty of parallels between eSports and traditional sports. In eSports, competitors from different leagues or teams face off in popular video games like League of Legends or Madden NFL. At the highest levels, these gamers are watched and followed by millions of fans all over the world at live events, through television broadcasts or by streaming online through services like Twitch, which allow viewers to watch in real time. Hundreds of universities have added varsity eSports teams, and many offer scholarships to these eAthletes. Traditional sports leagues like the NHL and NBA have launched tournaments and leagues, too, and eSports at the Olympics is on the horizon.
Recognizing the practical application of eSports for its students, Union Public Schools launched the Oklahoma eSports League (OeSL), the first high school-sponsored league of its kind in the state, in partnership with nine other school districts across Oklahoma a few years ago. Recently, Union High School Freshman Academy opened a new eSports arena – a fancy computer lab complete with lights and fog.
Todd Borland is Union's executive director of Information Technology.
"It's not just kids playing games," he explains. "It's the engagement of the kids that matters. We're looking at these kids and how we can create environments where they're learning transferable skills."
Borland calls this "intentionally learning by accident."
"We're taking the eSports as a tool to engage these kids and expose them to all different facets of event management, business management, marketing, interviewing and journalism," he explains. "All the different skills are wrapped into this one ecosystem. We just use video games as the tool to catch their attention."
This approach seems to be working. Two alumni were recruited to play on college eSports teams, receiving full scholarships in exchange. Others have received partial scholarships, focusing on areas like eSports management.
Borland has also been pleased with the community that's grown from student participation in eSports.
"We've seen groups of kids that would never really connect in any other environment connect in eSports. We'll have a jock with a typical nerd with a band kid – they're all on the same team. You see them walking down the hallway, and you see them say 'hi' to each other and talk to each other. Pre-game club, that would never have happened. There would be no connection there. They wouldn't be a group," he notes.
Although Borland would like to see more girls participating in the game club, he's happy with the way it and the OeSL have grown. Currently there are 57 high schools participating across the state, and the league opened to middle schools last spring.
"Overall, I think it's amazing the different things we can bring, all just from video games."
Julie Wenger Watson is a freelance writer who's worked in all aspects of music promotion. She's also Co-Director of "Live From Cain's," a public radio show pilot.
---