Doctor Strange in the Multiverse of Madness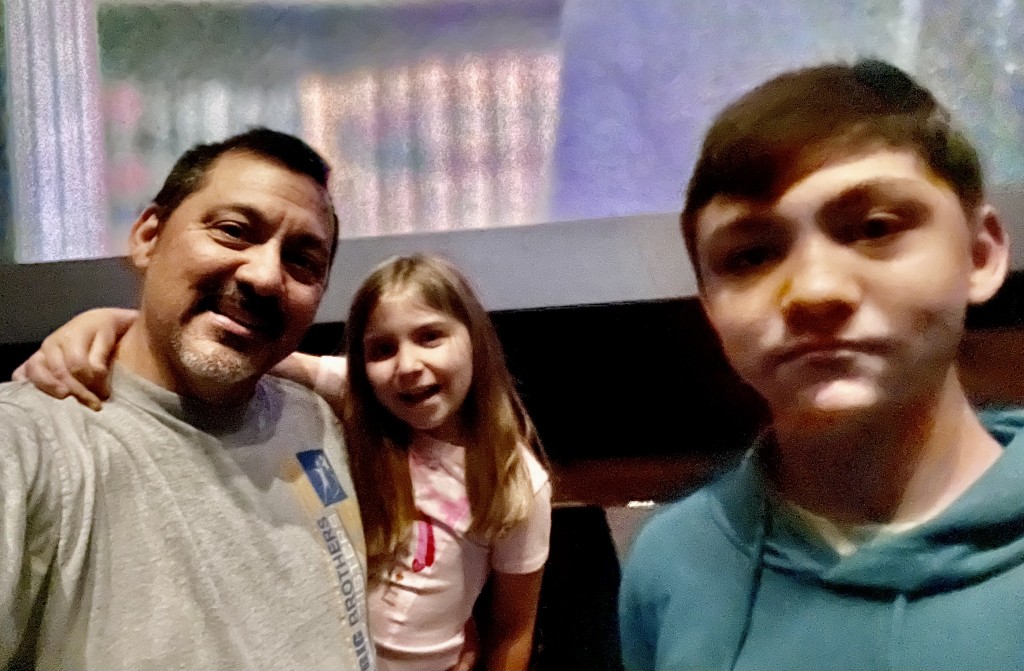 Surprised. That is how I felt through most of the new Marvel movie from the (now) Doctor Strange series: Doctor Strange in the Multiverse of Madness. I will go ahead and tell you now that I give it a "thumbs up." It's mostly what I expected. For me, a 56-year-old man, it could have been better, but then, a 56-year-old man would say that about almost any movie since we've been-there-done-that with almost any kind of movie. And yes, if you're reading this blog for the first time, I am one of those "old dads." I was 44 years old before having my first child and 48 when I had my second.
However, with Doctor Strange it was just as much about watching my kids watch the movie as it was about me watching the movie. As with any proud dad, I marvel (see what I did there?) at watching my kids having a good time. Seeing the excitement on their faces makes it all worth it, am I right, dads? And moms?! The kids and I have been anxious for this sequel. It was six years ago that Doctor Strange: The Impossibilities are Endless came out, and we see how the good, yet bad, doctor becomes a master of the mystic arts. My daughter, who is now eight years old, has grown to love it, not really understanding the concept of a muti-verse (who does?) but the movie, like most Marvel Studios movies, has some funny moments and out-of-this-world (see what I did there) special effects.
I won't give any spoilers, but I'll say that I was surprised through most of the movie by how many demons there were. It doesn't get religious, mentioning God or Jesus, but it delves into the depths of black magic and dead spirits, which I thought was too dark for a "kids" movie. I mean, if you literally have endless universes to explore, why go there? I don't want to nerd out too much, but I remember the first movie dipping its toes into that realm, but evil, Wong Dormammu was defeated by Doctor Strange's wit and magic. So, why go there again? And way more so?!
Another wish I have is that they would have incorporated the Doctor's love of music in the movie. Since I, too, love music and music trivia, I thought those moments in the first movie were awesome, but there's not much of it in the sequel. In fact, most Marvel movies have an AWESOME soundtrack of classic rock songs, even involving them into the story like Starlord's mix cassettes from his mom in Guardians of the Galaxy.
Score:
Dad: Thumbs Up
Atticus: Thumbs Up
Angel: Thumbs Sideways (cause 8 year olds can do that)
AND as always, a huge TulsaKids shoutout and hug to Chuck, Ryan and all at Circle Cinema. A true Tulsa Treasure! It's a NON-Profit movie and art house that you must check out and support. Here is their link for upcoming movies and events: www.CircleCinema.org
---