Covid in the Classroom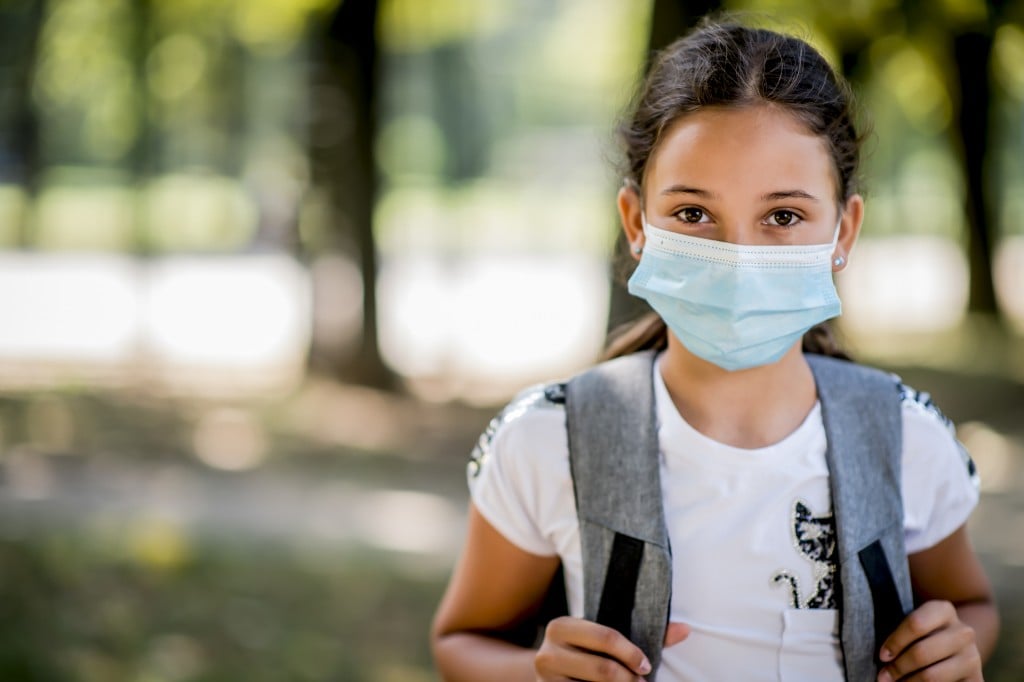 Covid-19 cases are surging in Oklahoma (today's 7-day average is 2,038 new cases per day). At the same time, schools are opening their doors for in-person learning. What could go wrong?
School districts are trying to figure out what to tell families regarding Covid safety protocols, but have their hands somewhat tied by Senate Bill 658, which makes mask mandates illegal. Why some legislators and the governor would put children at risk is beyond me.
So, what are families supposed to do? What are the schools doing to ensure safety? What about quarantining? Busing? So many questions. So much confusion.
Because the decision about mask-wearing was taken away from individual school districts by the state, the most school leaders can do is strongly suggest that everyone mask up. You can find Covid policies on school district websites.
Tulsa Public Schools says: "Our expectation is that every adult and student – regardless of vaccination status – wears a mask at all times indoors and outdoors when in the presence of others." TPS is following the CDC's guidelines to require masks on all TPS buses.
Jenks Public Schools states: "Masks are strongly encouraged but not required for students, employees, and visitors on JPS property."
Broken Arrow's information says that "Masks will be optional for students, employees and visitors, and any person who wishes to mask indoors or outdoors may freely do so." Masks are also optional on BA school buses.
Union Public Schools will be finalizing their plan at a special meeting prior to the first day of school.
Isolation and quarantine protocols vary depending on the district. TPS offers some very specific tips for both on their website (tulsaschools.org). Parents also may opt into a rapid testing program for their children. If you have a TPS student, take some time to read the district's layered guidelines for mitigating the spread of Covid-19.
Ultimately, much of the responsibility for keeping kids safe lies squarely on the shoulders of parents. So, what do you do? Don't wait for a list of rules and regulations. Families can take responsibility for themselves and their communities by learning the actions they can take (go to the CDC website for information) and then following medical guidelines.
This is certainly not a normal year of getting school supplies, a haircut, a backpack and a new pair of shoes. Those were innocent times. This year, a deadly virus threatens to shut down another school year.
With the Delta variant burning through the population, one of the easiest, most direct things that adults and adolescents 12 and older can do is get the vaccine. Since it hasn't been approved yet for children, it's up to the rest of us to protect the little ones. You can get a vaccine at pretty much any pharmacy, the Tulsa Health Department, or go to VaccineFinder.org, a CDC website. I just typed in my zip code on the site, and it gave me a long list of places to go in my area.
Besides getting vaccinated, the CDC (cdc.gov) recommends that all students (ages 2 and older), staff, teachers and visitors to K-12 schools wear a mask indoors, even if they are vaccinated. But schools in Oklahoma can't mandate masks. That's where parents can come in. You can talk to your kids about the importance of mask wearing, and how wearing one will help keep their schools open. You can show that you got the vaccine to protect yourself and others. Working together as a team at your child's school, families can get behind the importance of masking up. Make it a part of your school culture to keep kids safe and protected.
Parents can be extra vigilant in monitoring their kids' health before sending them to school. Are they coughing, sniffling, feverish? It may be a day to keep them home and do a rapid test.
Remind your kids to wash their hands or use sanitizer when they can't. Talk to them about social distancing. The CDC recommends three feet between students in the classroom.
You can help support the school's policies by reminding your kids about how virus germs spread and how they can do all of these awesome things to help everyone stay well.
Would it be easier if the state had allowed each school district to decide what's best for their students regarding wearing masks? Yes. But we've already been through more than a year of this pandemic together. We know what to do to slow the current surge. We know what to do to keep our children safe and healthy. Get the shot. Wear a mask. Wash your hands. Stay home if you're sick. It's like forming a circle of care around our smallest and most vulnerable citizens. We can do it together by taking individual responsibility.
---