Covid-19 and My Daughters – Why They Worry About Me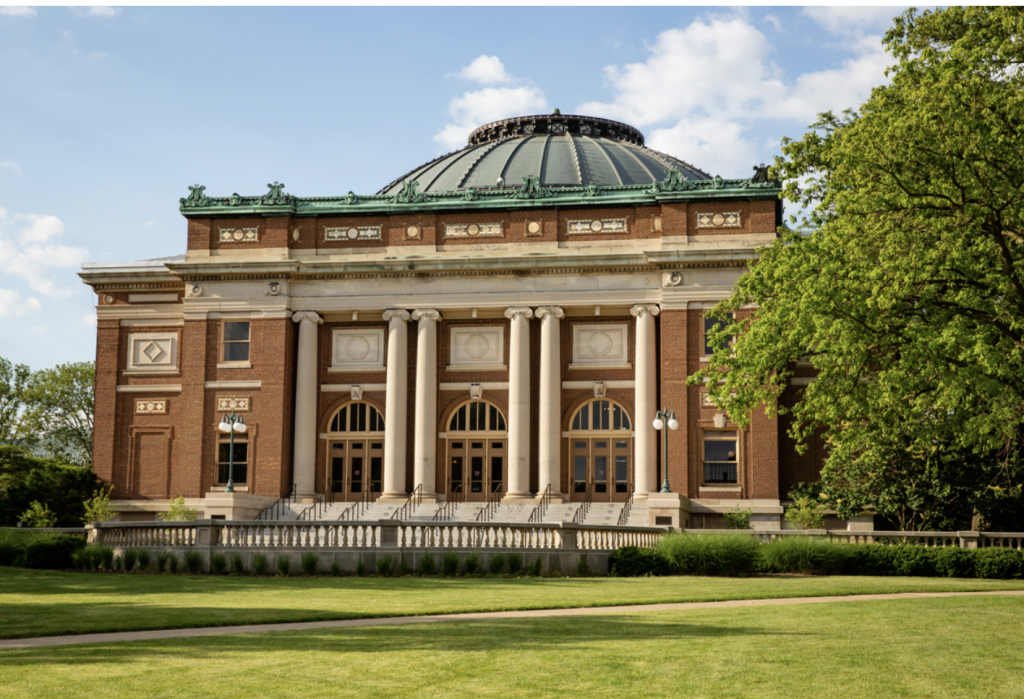 Back in the pre-pandemic good ol' days, blog topics were pretty simple to stumble upon. Now I can't even think of any topic without it being tethered to the anchor of Covid. For a few shining moments after I got my vaccine, I shed my mask and resurfaced among the living only to be slapped down again by Delta, the evil mutant. I'm awaiting the day I can get a booster. I'm staying away from crowds and masking up again indoors.
I'm fortunate that I don't have young children in school. I think I would be at my breaking point by now if I did. But I would be one of the fortunate souls who could work from home, so I would at least still have an income.
Besides my anxiety for the world in general, I do worry about my daughter who went back to school this week. Back to school for her means teaching at the University of Illinois Urbana-Champaign (UIUC). She has 60 students from all over the country, so I worried about her getting Covid, even though she got vaccinated as soon as she could last spring.
Hearing how the UIUC handled the whole Covid thing has been interesting. They were proactive, using talented faculty to create a system called SHIELD that includes a quick, saliva-based Covid-19 test and a companion app to deliver test results. The SHIELD system is now being used at many other colleges and universities as well as more than 1,200 K-12 schools. (Hey, Oklahoma, there's a model for you!)
State funding is being used to pay public and private schools to use the UIUC-developed tests that can detect SARS-CoV-2 in people whether or not they are symptomatic.
My other daughter also works on the UIUC campus at the NPR station. I was relieved last year that both daughters were required to be tested twice a week for Covid-19 with almost immediate results, and they were able to get the vaccine early on. When I went for a Covid test here around the same time, it took more than a week to get my results.
This week, as they both work on campus, I was worried about them being around approximately 50,000 students returning to in-person learning. Turns out, they are more worried about me. And rightly so. Gov. J.B. Pritzker of Illinois announced that all state employees and university students must be vaccinated against Covid-19. This also applies to healthcare workers, and pre-K through 12th grade teachers and staff. All Illinois residents are required to wear masks indoors, even if they are vaccinated. The reason? Low vaccination rates, especially in Southern Illinois, have caused a surge in Covid-19 hospitalizations.
The mask requirement was announced this week, and, to me, it seems like a simple pivot to slow the spread of the virus. It's the same reason that I have started wearing my mask again.
My daughter assured me that she doesn't have to "police" her students when they come to her class. There are people stationed at the doors to the buildings to check students' apps to make sure they have "building access status" (not vaccination status) and to make sure they are wearing masks.
I'm glad she's not teaching in Oklahoma. Or going to school in Oklahoma. Or, at this time, I'm glad my kids aren't living in Tulsa, even though I would love to have my children in town. With surging Covid-19 cases, Tulsa should have a mask requirement. Schools and universities should have a mask requirement and a vaccine requirement for those who are old enough to receive one.
I took a look at OSU and OU's websites to compare them with UIUC's information about Covid-19 protocols. OSU has a tepid (and LONG) list of Frequently Asked Questions. Now, I know that most 18- to 21-year-olds are going to spend lots of time reading those FAQs, right? OU may be using a more creative approach to engaging students to get vaccines – they're giving away prizes! Ya' gotta do what ya' gotta do when state law keeps you from protecting the health of citizens. (By the way, I have nothing against OU or OSU. I have degrees from both, and I grew up in Stillwater. My dad was an OSU professor.)
I have to say, though, in contrast, the UIUC's Covid-19 guidance is clear and unequivocal. There's no question that the health of students, staff and faculty is paramount. No wishy-washy-ness. They are using public health science to guide their decisions and smart technology to make monitoring the requirements as simple as possible. As a parent, I feel much less anxiety knowing that the university is doing everything in their power to keep my daughters safe and healthy. Thank you, Gov. Pritzker and UICU.
---