Contemplating a Vegan Diet? Consider These Tips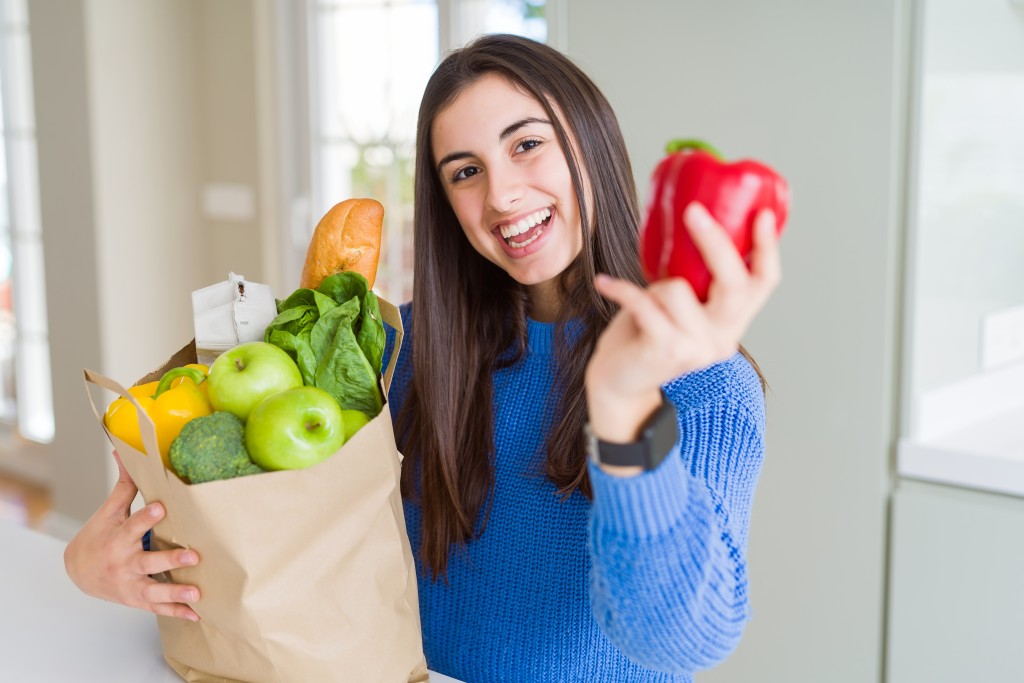 Twenty-year-old Sophie Smith became vegan five years ago after following a vegetarian diet intermittently for several years. Her reasons for becoming vegan were both ethical and health-related.
"I always had stomach issues, and I read an article that said it would help with digestion," she says. "I also watched some videos on how animals are killed, and I couldn't eat meat anymore after seeing that."
Smith didn't find the transition difficult because she wasn't eating a lot of animal products at the time. She enjoys cooking vegan meals, and she has found plenty of prepared options in the grocery as veganism has become more mainstream.
For Smith, one of the bigger challenges is dealing with the misconceptions others have about vegans.
"It's the judgment that comes with it," she explains. "If you say you're vegan, people assume you're going to shove kale down their throat or yell at them for eating meat. As long as they're not shaming me for what I'm eating, I'm not going to talk about it. If they want to have a conversation about it, I'd love to. Other than that, I don't talk about it unless someone's curious."
No longer relegated to a side dish, plants are front and center on the American plate. Research demonstrates the health benefits of diets rich in veggies, fruit, nuts and beans and light on animal products. Thanks to social media, plant-based eating is even trendy. As more teens embrace a plant-based lifestyle, some parents wonder if this is a healthy nutritional trend.
Definitions
Generally speaking, a plant-based or plant-forward diet focuses on foods primarily derived from plants – fruits, vegetables, nuts, seeds, oils, whole grains, legumes and beans. Although it proportionally contains more foods from plant sources, it doesn't necessarily exclude meat or dairy.
Vegetarian diets vary tremendously. Semi-vegetarian or Flexitarian diets, while plant-heavy, may also include eggs, dairy and occasional meat, poultry, fish or seafood. Pescatarians often eat eggs, dairy, fish and seafood, but no meat or poultry. Lacto-Ovo vegetarians don't eat meat, poultry, fish or seafood, but do eat eggs and dairy products. Strict vegan diets are the most restrictive, excluding all animal products, even honey.
Why be vegan?
Many teens choose veganism for their health. Some hope it will help with weight management. Others come at it from an environmental standpoint. In general, raising crops for food is less stressful on the environment than rearing animals for consumption. Many adolescents see it as an ethical choice – taking a stand against animal cruelty and animal exploitation.
Is it healthy?
Most experts agree that a well-planned vegan diet can be healthy for adolescents. However, the years between 13 and 19 are times of rapid growth and change, and nutritional needs are high. It's essential for vegan teens to approach their diets in a thoughtful and informed manner in order to ensure they're making good choices.
Eating a wide variety of food is key to getting adequate nutrition. In particular, vegan teens need to pay attention to nutrients like protein, calcium, iron and vitamin B12, which are not as readily available in a vegan diet as one that contains meat and dairy. In addition, many staples of a vegan diet tend to be less calorie-dense. Active teens may find it challenging to consume an adequate number of calories to fuel their lifestyle.
"It's hard to get what you need nutritionally on a vegan diet, mostly because people don't understand that you have to prepare foods appropriately to get complete proteins," says Claire Gish, a registered and licensed dietitian with Taste Life Nutrition Therapy.
As she explains, animal-derived proteins contain the essential amino acids our bodies need. In order to obtain those while following a plant-based diet, it's necessary to pair foods like beans and rice or bread with nut butter to make a complete protein.
"Additionally, it's really hard to get the calories you need when you're eating a plant-based diet, especially in an adolescent population, when you're still growing," she says. "Most kiddos are living a super active lifestyle, with sports and different clubs at school."
Gish, who worked for a number of years with the Eating Disorders Program at Tulsa's Laureate Psychiatric Clinic, is also a Certified Eating Disorder Registered Dietitian. Her concerns about a vegan diet for adolescents go beyond the question of nutrition.
"This is an age group that's most vulnerable to developing disordered eating patterns," she notes.
According to Gish, adopting a vegan diet can be a potential red flag for disordered eating.
"About two to three percent of the general population identifies as vegan, and in an eating disorder population, depending on the research, it's anywhere from 27 to 40 percent," she says.
Gish encourages parents to discover the reasons behind a teen's decision to give up meat and dairy.
"How extreme is it? Are you willing to be a little flexible? If you were at a friend's birthday party, and they had pizza, would you forego your vegan lifestyle to feed yourself? Or is it super rigid and heading more down the trajectory of disordered eating or eating disorder?"
For teens who are intent on pursuing a vegan diet, Gish offers some advice.
"Enlist a dietician to help navigate this. They know how to pair food groups to get complete proteins and help you get enough calories," she says.
The vegan life
Sophie Smith is happy with her vegan lifestyle, but she knows it's not for everyone. For those who might be contemplating it, she has some tips.
"Do your research because it is definitely a big commitment," she says. "At the end of the day, no one is going to force you to do this. It's your decision and you really have to want to do it."
Where to eat vegan in Tulsa
212 N. Main Street
chimeratulsa.com
Casual dining in the Arts District with a wide range of healthy, vegan options
6963 S. Lewis Ave
theindiapalacetulsa.com
This longtime local restaurant offers vegan, vegetarian and meat options
514 S. Boston
elotetulsa.com
In addition to plenty of vegetable-loaded options, Elote offers vegan queso
2050 Utica Square
10115 S. Sheridan
ediblend.com
Ediblend specializes in healthy smoothies that can be made to order, and delicious salads, too
3739 E. 11th St
bigbabyrolls.com
Menu includes several vegan options, including rolls, donuts and breakfast pizza
Multiple locations
andopizza.com
Try the Pizza Genco and Dolce Piccante Vegan Roman, or create your own
Julie Wenger Watson is a freelance writer who's worked in all aspects of music promotion. She's also Co-Director of "Live From Cain's," a public radio show pilot.
---