Classic Flicks for Summer Family Movie Nights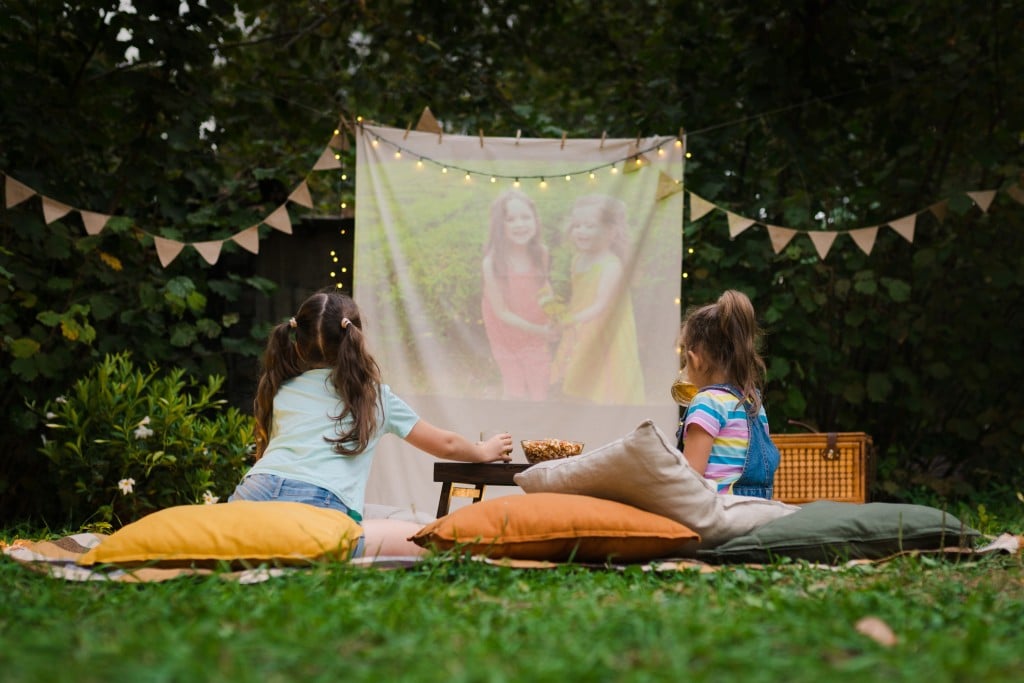 One of the best things about living in the age of streaming video is that it's easier than ever to plan your family TV and movie nights. Back in the '80s, we were relegated to watching whatever was on – commercials and all. But these days, you can turn family watch night into a full-scale event that's every bit as fun as an evening at the theater or drive-in. It's also a great chance to introduce your kids to some movie classics and increase their pop culture literacy.
To transform your living room into the ultimate at-home theater this summer, check out some of our favorite DIY family watch parties and turn TV time into an event your whole family will look forward to! Here's a movie for every week this summer and where to watch it:
Star Trek, 2009
Rated PG-13
Sure, the J.J. Abrams Trekverse is a little divisive among the Trekkie fandom. But it's still a fantastic movie, and it's a great way to introduce a whole new generation to the concept of the Federation before you rope them into binging literally every season of TNG on Paramount.
Where to watch: Paramount+
What to wear: Red shirts, but be careful
What to snack on: Veggies. Vulcans don't eat meat.
The Wizard of Oz, 1939
Rated G
Everyone needs to see this movie at some point, and your kids will thank you for it – if not now, then one day. And once you've finished watching, you can go back and impress your teens by syncing "Dark Side of the Moon" up with the third lion's roar.
Where to watch: HBO Max
What to wear: Braids and red shoes
What to snack on: Green Jell-o and lollipops
The Goonies, 1985
Rated PG
"The Goonies" is a good old-fashioned adventure that finds a group of friends on a treasure hunt to find real-life pirate booty. And any Gen-Xer worth their salt will tell you it's one of the best teen films ever made.
Where to watch: Tubi
What to wear: A letter jacket
What to snack on: Ice cream, many flavors
Joe Versus the Volcano, 1990
Rated PG
When Joe Banks (Tom Hanks) gets diagnosed with a fatal brain cloud, he sets off to throw himself into a volcano. This isn't the highest-rated film on Rotten Tomatoes, but it's a cult classic with a small but devoted fandom and trust us, you need to join them.
Where to watch: Hulu
What to wear: An absolutely bonkers hat and a tropical shirt. Maybe bring a suitcase.
What to snack on: Orange soda pop and tropical fruit
The Princess Bride, 1987
Rated PG
This movie has everything: romance, adventure, ROUSes, and Cary Elwes looking utterly dreamy while dressed in all black.
Where to watch: Hulu
What to wear: Castle-storming attire. Interpret as you wish.
What to snack on: Peanut butter cups. Get it? Buttercups!!!
The Muppets Take Manhattan, 1984
Rated G
It's hard to make it big in Manhattan, but if anyone can, it's Miss Piggy and Kermie. When the Muppets meet Broadway, anything can happen. And there will most likely be lots of chickens involved.
Where to watch: HBO Max
What to wear: Green. But it ain't easy.
What to snack on: Diner food.
Casper, 1995
Rated PG
A surprisingly funny and emotional film, "Casper" finds a young Christina Ricci and her grieving dad unable to move on after her mom died. Thankfully, she meets Casper, who knows a few things about being dead.
Where to watch: Hulu
What to wear: Foil hats, and then pretend to be leftovers.
What to snack on: Pancakes
Beetlejuice, 1988
Rated PG
Being recently deceased can be a bit of a hassle when the livings that move into your place don't respect your sense of fashion. Watch this if you want to turn your kids into gothy little Calypso music fans who collect miniatures.
What to wear: Your gothiest attire or something from L.L. Bean
What to snack on: Shrimp cocktail and gummy worms
Flight of the Navigator, 1986
Rated PG
If you missed this film in the '80s, it should definitely be on your summer watch list. When a Florida kid gets abducted by a UFO and experiences a time jump, his only friends in the world are Sarah Jessica Parker and a mysterious hunk of metal.
Where to watch: Disney Plus
What to wear: '80s clothes
What to snack on: Two all-beef patties, special sauce, lettuce, pickles, onions on a sesame seed bun!
Gremlins, 1984
Rated PG
When Billy gets a cute little Mogwai as a pet for Christmas, he immediately proves that he's a terrible pet owner and basically destroys his entire town. In other words, this is a great film to make your kids watch if you have no intentions of getting them that puppy.
Where to watch: HBO Max
What to wear: A Christmas outfit
What to snack on: Lots of junk food, but never after midnight
Annie, 1982
Rated PG
If not talking about Bruno has been driving you crazy lately, it's time to mix things up with the help of your favorite red-headed orphan.
Where to watch: Netflix
What to wear: Your finest dinner attire.
What to snack on: Popcorn. Let's all go to the movies!
Raiders of the Lost Ark, 1981
Rated PG
If your kids haven't yet been introduced to the world of Indiana Jones, it's time. Indy travels around the world in search of treasure. Sure, he does have a tendency to remove treasure that should probably be left where it is, but at least he manages to thwart the Nazis' plan for world domination.
Where to watch: Paramount+
What to wear: Adventurer gear. Think khakis and fedoras.
What to snack on: Pita with hummus, baklava, and dates.
---