Christmas Eve Traditions for Families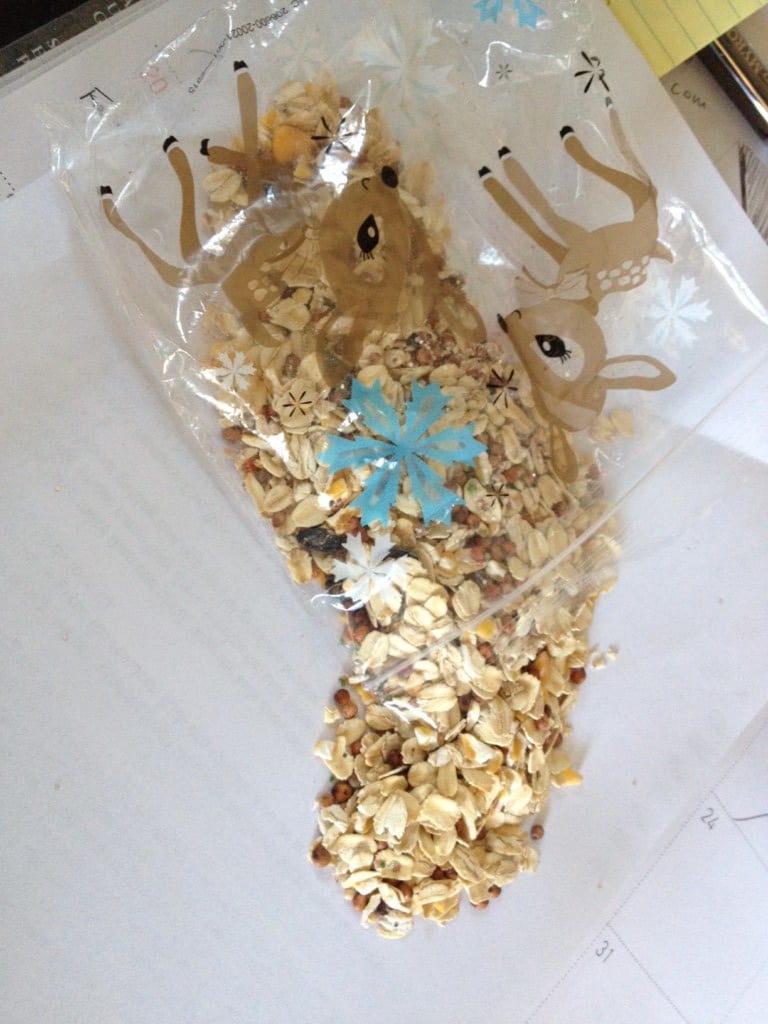 My daughter Anna texted me a picture of potica that she was making for friends in Austin. Potica is a sweet bread from Croatia and Serbia that my paternal grandmother used to make. The sweet, yeast dough is stretched very thin and then rolled around a filling of crushed walnuts, sugar (sometimes honey) and cinnamon. Some people put other things in theirs like raisins, but we're potica purists. My grandma taught my mom to make it, and my mom did a good job (almost as good as grandma's). It's not an easy thing to make.
Anna's potica looked good, but she said the dough was too thick so it turned out more like cinnamon bread than the spiral of nutty, sweet filling separated by very thin dough.
This year, my cousin Jerry gave us a small loaf. It was okay, but not up to grandma Selakovich's level. (Sorry, Jerry.)
I've never tried to make potica, but I'm going to give it a go tomorrow just because I feel like my daughter and my cousin have thrown down the Croatian heritage gauntlet. And Anna chastised me for not teaching her how to make it thin.
My point is that we all have cherished traditions. And, believe me, your children will remember them. At our house, Christmas wouldn't be Christmas without potica. A few years ago, my mom tricked us and ordered her potica from Strawberry Hill in Kansas City. It's the real deal. In fact, I told her that it was the best potica she had ever made, not knowing that she had ordered it. Of course, in my mom's defense, she doesn't have any Croatian or Serbian blood, so it may be that you need a little of that for the perfect potica. I'll let you know how mine turns out.
Whatever your family's Christmas traditions are, you can always add another, right? It's almost Christmas Eve, and I found some super easy, fun and meaningful ideas for you to occupy the kids before Santa visits. Since my kids are too old, I'm passing them along to you to try. I'll be in the kitchen making potica.
1. Put the focus on the true meaning of Christmas
On Christmas Eve, read the Christmas story in Luke 2. Talk about how the three Wise Men brought gifts for baby Jesus. As a family, discuss meaningful gifts that you can give in the new year. Have kids come up with ideas such as being nicer to a sibling, or volunteering or being extra friendly to kids at school, or performing a service project. Have them write down the idea (or dictate to you), put it in an envelope and place it under the tree as a gift to the Christ child. You can open the envelopes on the Epiphany, Jan. 6, when the Wise Men visited Jesus, or on New Year's Day as a reminder to do something good in the new year.
2. Get ready for Rudolph
My kids used to leave cooked oatmeal on the front porch for the Tomten, a Swedish gnome who cares for the animals on Swedish farms. If farmers aren't taking care of the animals, the Tomten creates all kinds of mischief. (THE TOMTEN is a great Christmas book if you're looking for something to read with the toddlers).
The Tomten gets oatmeal. Santa gets cookies and milk, but what about the reindeer? They do a lot of the work! So why not feed them, too? Make Reindeer Food for your kids to sprinkle in the yard to feed Santa's reindeer. Mix sunflower birdseed, oats and red and green sugar sprinkles and put it in bags for the kids to scatter across the lawn on Christmas Eve. Add some glitter to make it extra sparkly if you want. Attach a poem that says:
Magic Reindeer Food
Be sure to take this magic food
And sprinkle it on the lawn.
On Christmas, Santa's reindeer
Travel miles before the dawn.
The smell of oats and the glitter path
Will guide them on their way.
And you'll wake up to Santa's gifts
Next morning on Christmas Day!
The reindeer will appreciate the food (and so will the birds).
3. Make a Christmas Eve box
Children get so excited about opening gifts that sometimes it's hard to wait until morning. Some families open one gift on Christmas Eve. Others may open all gifts on Christmas Eve. Here's an idea that is a gift for the entire family.
Fill a big box with items such as Christmas pajamas, a family movie, popcorn/snacks, hot chocolate mix and marshmallows, a family game, holiday themed books or whatever might be fun for your family on Christmas Eve. Wrap it and put a tag on it that says, "Open Me on Christmas Eve Before Sunset" (or at Sunset or After Dinner). Let the kids open it and enjoy time together.
Those are just three ideas. Do you have anything special that you do on Christmas Eve? Maybe you go to a Christmas Eve service and then drive around to look at lights. Maybe you have a special take-out dinner every year. We'd love to hear. Share your ideas!