Celebrating the Barbie Movie in Tulsa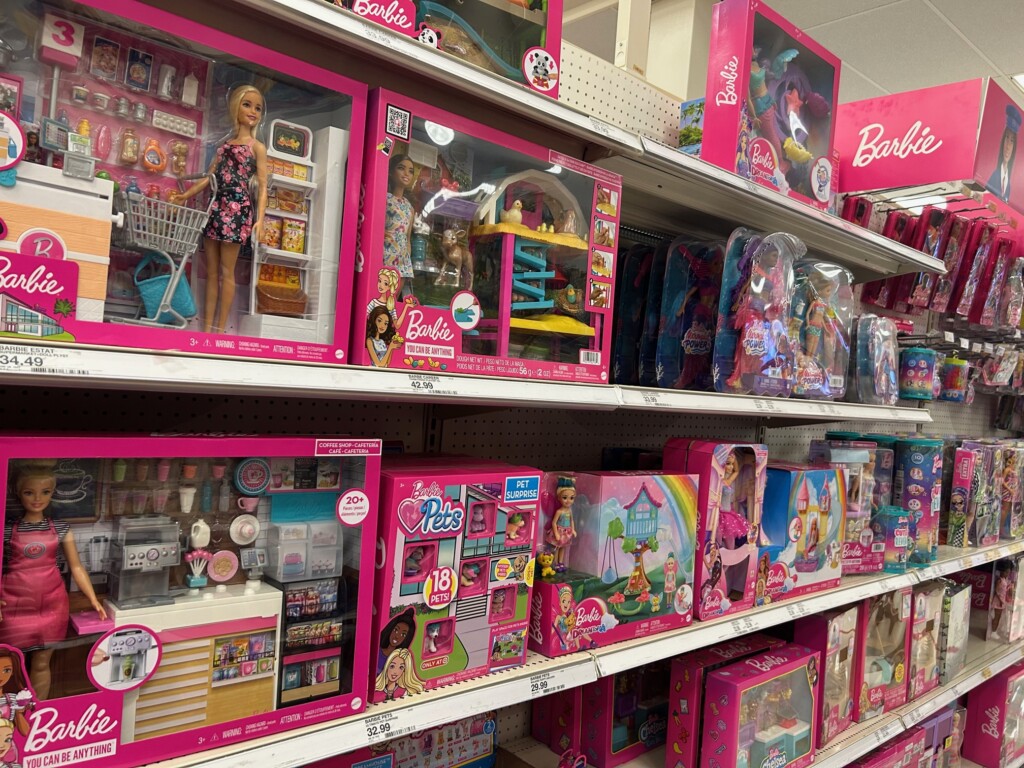 Well, I keep seeing fun, Barbie-themed events so figured it would be nice to round them up in one place! Are you looking forward to the "Barbie" movie? Will you see it opening weekend (starting July 21)? Do you have your outfit planned?
I've seen several people wondering on Facebook if the Barbie movie is for kids, and figured I'd better bring that up since a lot of the activities TulsaKids promotes is for kids. I obviously haven't seen it yet, so just keep in mind that it's rated PG-13 for "suggestive references and brief language." Common Sense Media will be posting their review on Friday to help parents wondering if they should take their kids to the movie: commonsensemedia.org/movie-reviews/barbie
In either case, some of these events are more geared toward adults, so keep that in mind as well.
When: July 21-23
Where: Gas Petal Flower Truck, 1514 E. 15th St.
Gas Petal is celebrating "Barbie"'s opening weekend with a shop full of pink flowers, pink drinks, complimentary Barbie stickers (supplies limited), a Barbie photo op balloon garland and more.
When: July 21
Where: June's Donuts & Cafe, 1101 S. Detroit Ave.
June's Donuts is promising something "extra pink" on Friday morning!
When: July 21, 6-10 p.m.
Where: Common Tart, 1717 E. 17th St.
Common Tart Pie Shop is serving Barbie Pink Lemonade Pie and Oppenheimer Blueberry Bombs Friday evening!
When: The weekend of July 21, as supplies last
Where: Merritt's Bakery locations
Merritt's will be offering a limited supply of Barbie-themed decorated sugar cookies.
Antoinette Baking Co. is holding a special Barbie Party during opening hours on Friday, July 21. 10% of proceeds from the event will be donated toward BCRF's breast cancer research. That evening's Pie Night will also featured Barbie-themed flavors.
What's more, on Thursday, July 20, they're hosting a Barbie-themed Cake Day (12-6 p.m.). Flavors include Glam Barbie, Malibu Barbie and OG Barbie. What those flavors actually are remains to be seen, I guess!
When: July 22, 8 p.m.-1 a.m. (Ticket sales end soon)
Where: Chimera Tulsa, 212 N. Main St.
Studio 66 is hosting a Barbie Ball benefiting Family & Children's Services. Guests are invited to bring a wrapped toy to donate or to make a monetary donation. There will be music provided by DJs, Barbie-themed beverages, photo ops and rare Barbies on display.
When: July 22, 9:30 a.m.
Where: Cinergy Tulsa, 6808 S. Memorial Dr.
"Join us for a BARBIE Breakfast Event! Watch Barbie, get a $10 Game Card, and enjoy a French toast breakfast with bacon, powdered donuts, coffee, and juice! Game card valid for arcade and redemption games only."
When: July 22, 4-8 p.m.
Where: Inheritance Juicery Downtown, 108 S. Detroit Ave.
OK, this isn't a Barbie event persay, but in addition to "bestselling and seasonal cake flavors," Ambrosial Bites will be selling some Barbie-themed mini-cakes.
When: July 21-22, 10 a.m.-9 p.m.
Where: Kupcakz, 6105 S. Mingo Rd.
Dress up in your Barbie garb and grab a Barbie-themed treat and drink at "the pinkest party of the year"! There will be a Barbie photo box as well.
Where to Watch
"Barbie" is playing at theaters like AMC and the Regal Warren in Broken Arrow – and Cinergy Entertainment. It is also playing at Circle Cinema and Admiral Twin Drive-In.
For an extra-fun experience, see the double feature at the Tee Pee Drive-In in Sapulpa: "Barbie" and "Legally Blonde" July 21 and 22. Just be prepared for a long night, as the first film starts at 9 p.m.
Need an Outfit?
If your closet is running low on pink, J. Spencer has stocked up in "Barbie" pink outfits just for the occation.