Bixby: A Community of Choice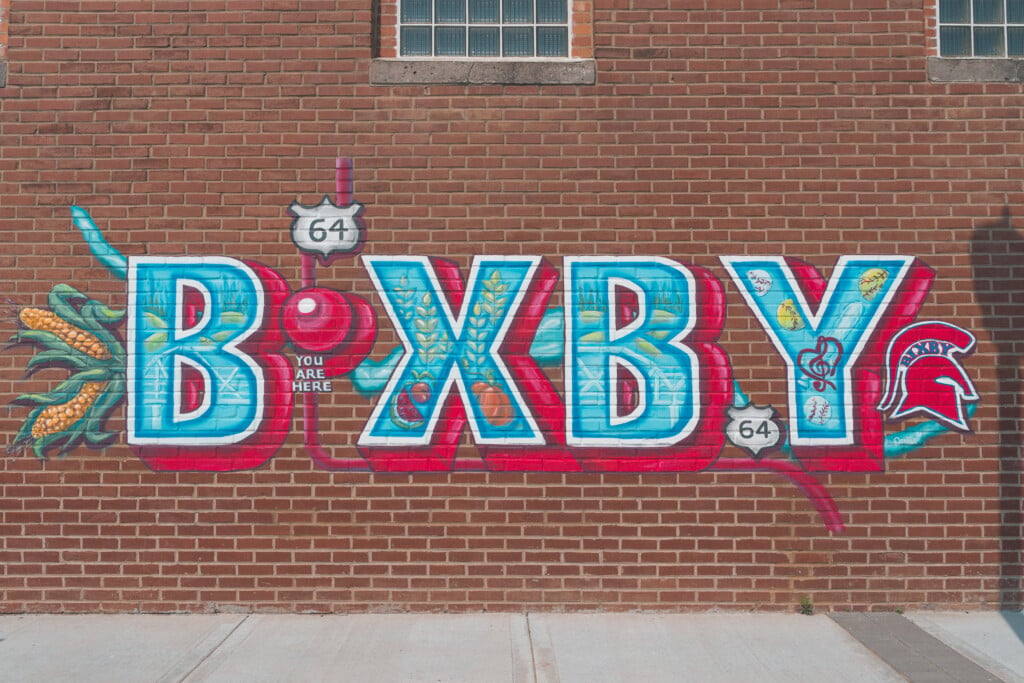 In 1970, Bixby was a small town of approximately 4,000 residents nestled near the banks of the Arkansas River south of Tulsa. Named for Tams Bixby, a member of the Dawes Commission and its chair from 1903, the community lay within the Creek (Mvskoke) Nation. Bixby's population skyrocketed to nearly 29,000 in 2010 and continues to grow.
"We've grown by 1,000 people per year since 2010," says Krystal Crockett, president/CEO Bixby Chamber of Commerce. She says Bixby's schools give them "a competitive edge," and credits community engagement for Bixby's current and ongoing development. The historic downtown area around Dawes and Armstrong Streets has a fresh look with streetscaping, new lighting and fun businesses like Copper Key Coffee Shop moving into the refurbished brick buildings, coupled with longtime favorites like Scott's Hamburgers.
As a mom, Crockett can relate to Bixby's family feel, and as a chamber CEO, she likes seeing the growth in the business community as well as the investment in park refurbishment and hiking/biking trail expansion.
Washington Irving Park, named after American writer Washington Irving (The Legend of Sleepy Hollow), is one of the parks getting an upgrade, making it more accessible, with added parking and river access. According to Bixby, Oklahoma Facts for Kids (Kiddle Encyclopedia), Irving camped along the Arkansas River in what is now Bixby as he traveled west with a U.S. Army exploration party.
Visitors can find Washington Irving Park and Arboretum near the campsite. The amphitheater stage is patterned after the façade of Irving's home in Tarrytown, New York, and the gates near the park entrance are replicas of the ones at Irving's estate. The park also contains an I-beam from the World Trade Center.
Motto: A Community of Choice
Population: 3,973 (1970)
Population: 28,609 (2010)
Median income for a family: $85,000
Bixby Public Schools: Bixby (the Spartans) has four elementary schools, four intermediate schools, a middle school, 9th grade center and a high school. Go to bixbyps.org and check out the fun videos, "Riding with Rob," of Superintendent Rob Miller and guests having car conversations.
K-12 Enrollment: 7,400+
Higher Ed: Tulsa Tech, Tulsa Community College, Northeastern State University
Events
June: Green Corn Festival
Fall: Game Days in the District
September: 9/11 Memorial Patriot Day
October: Washington Irving Festival
October: Trick or Treat Downtown
October: Greater Tulsa Train Show
December: Christmas in Downtown Bixby
Nickname:
"The Garden Spot of Oklahoma" because it was a regional railroad center for shipping cantaloupes, potatoes, radishes, squash, turnips, spinach and sweet corn all of the U.S. Bixby's agricultural roots are celebrated at June's Green Corn Festival. (Bixby, Oklahoma Facts for Kids. Kiddle Encyclopedia)
Parks + More
Haikey Creek: Features picnic shelters, tables, grills, playgrounds, trails, fitness court, disc golf.
Harmony Bridge: Bridge over the Arkansas River that can be used for walks, picnics, catching the view.
Washington Irving Memorial Park and Arboretum: South of 134th & Memorial. 9/11 Memorial, Laci Dawn Hill Butterfly Garden, walking trails, picnic tables.
Charley Young Event Park: Located in downtown Bixby, the park has a jungle gym, interactive fountains, outdoor concert stage and more.
Lake Bixhoma: Approximately 5 miles southeast of Bixby, the city lake lets visitors enjoy nature and fishing.
Bentley Park Sports Complex: Soccer fields, horseshoe pits, playground, splash pad, bocce courts and more for the family to enjoy.
Euchee Butterfly Farm: Natives Raising Natives Project, approximately 7 miles from Bixby. Butterfly conservation. Tours by appointment only. nativebutterflies.org
Joe's Farm: Pick your own produce, including vegetables, strawberries, blackberries. joesfarmok.com
Bixby Families
The Coleman Family
Melissa and Kevin Coleman, along with their children Emmet, 9, and Lucky, 6, moved to Bixby in December of 2022, but Melissa has deep roots in the community. Her family's farm has been in Bixby since the 1960s.
"We decided to move to Bixby because we've heard what an excellent school system they have and to be closer to work for Kevin," Melissa says. "Between the short commute to the farm and finding out first-hand why Bixby schools fully live up to the hype, we have zero regrets moving our family here."
The Colemans loved living in midtown Tulsa but found that Bixby had unexpected charms.
They love the small-town feel. Melissa describes how the high school football games are so popular that the stadium is packed, and games are streamed from Charley Young Park on a projector, which makes it especially enjoyable for families.
"We like to grab dinner at Scott's Hamburgers, have a picnic, and let the kids have room to play while enjoying the game with friends," Melissa says.
Because she was already familiar with the community, some of Melissa's favorite places are long-time establishments. "Scott's Hamburgers hands down has the most delicious burger and fries in the state!" she says. "Next, I love going to Dotson's and Carmichael's produce. Carmichael's always puts on the perfect nostalgic pumpkin patch, and Dotson's owners are always so sweet to visit with while picking fresh produce and flowers."
Newer favorites include Copper Key Coffee for delicious baked goods and coffee, plus the "super cute" atmosphere. Melissa recommends 1907 Cantina next to the coffee shop for unique tacos and tasty margaritas and mocktails. For more traditional Mexican food, their family enjoys Tijuana's Grill and Cantina.
Small and friendly can be convenient as well. Grocery shopping at Doc's Country Mart offers a great selection of items in a small store. Melissa mentions that the staff in Doc's and at the library (Tulsa City-County Library) are always kind and helpful.
Bixby always has something going on – Melissa's family enjoys the trunk or treat Halloween event and the Winter Wonderland festivities around Christmas. "They even had a kid-friendly St. Patrick's Day celebration at Charley Young Park," she says.
The James Family
Mindy and Rocky James have lived in Bixby since 2011. They have three children, Allison Hammer, 24, Addison James, 14, and Hudson James, 11.
"We chose to locate in Bixby because of the schools, the sports and the location," Mindy says. Before choosing Bixby, the family looked at other options, but "the sense of community felt warmer in Bixby," Mindy says.
Besides the schools, Mindy liked the extracurricular opportunities for the kids. Addison cheered for Bixby 8th grade this year and is involved in All Star Cheer in Bixby. Hudson plays lacrosse.
Bixby offers multiple living options for families. "If you want to live a neighborhood, you can," Mindy says. "If you want to live with a little land or a lot of land, you can, and you'll still be part of the Bixby community. When we moved here, we lived in a neighborhood because we knew the kids would want to have kids to play with, and the neighborhood had a pool. But our plan was to have some land, so we moved about six miles south and now have one acre."
While the family has moved away from a neighborhood, they still feel connected to the community, and they can take advantage of convenient food and shopping that has grown around them. And the fast growth helps property values.
"It still has that hometown feel," Mindy says. "We go to football games on Friday night and cheer for Bixby." They love the many events in Bixby, but their favorite is The Spartan Gala, Bixby schools' fundraiser. The family also enjoys eating at Johnson's Stepping Stone Café.
Mindy says she's met families from Brazil, California and Ohio who have moved to Bixby. "They fell in love with the community. It's warm and welcoming."
Favorite Things to Do in Bixby from Facebook Followers
We asked our Facebook followers to share their favorite things to do in Bixby! Here's what they had to say:
"The library!" – Renee H.
"Bentley Park, Bixhoma Lake." – Nora H.
"Bentley Park!" – Johnna M.
"Harmony Bridge." – Madison A.
"Joe's Farm." – Alera L.
"Eat at Scott's Hamburgers." – Erin S.
"Riding bikes at Washington Irving because it's mostly all in the shade!" – Rebecca B.
"Pizza Shoppe and antiques." – Tina P.C.
"Bentley Park, Bixhoma Lake (the falls area), Harmony Bridge." – Aaron W.C.
"Go to HS athletic events!" – Woodland Creek Furniture Tulsa
"Bixhoma Lake hike!" – Turkey Mountain Urban Wilderness Area
From the Bixby/South Tulsa Moms Facebook group:
"Going to Scott's Hamburgers is a treat. Nostalgic and fun. And the food is amazing!" – Renee H.
"We enjoy the biking trails. You can start at Bentley Park, go across Harmony Bridge through Washington Irving park and connect all the way down to Bixby North at 121st Street." – Lisa F.
"My family and I enjoy 1907 Cantina for tacos and margaritas on Fridays, then a walk through downtown Bixby." – Christie G.
"Start out at Stepping Stone Café for a fantastic meal, then stop a couple doors down at the ice cream shop [Bixby Ice Cream Company]. Round the corner and try an escape room at the Escape Hatch. Finish off the outing by hanging out at [Charley Young Event Park] and playing in the interactive fountain." – Kaitlyn W.
---