Bending and Snapping at Legally Blonde the Musical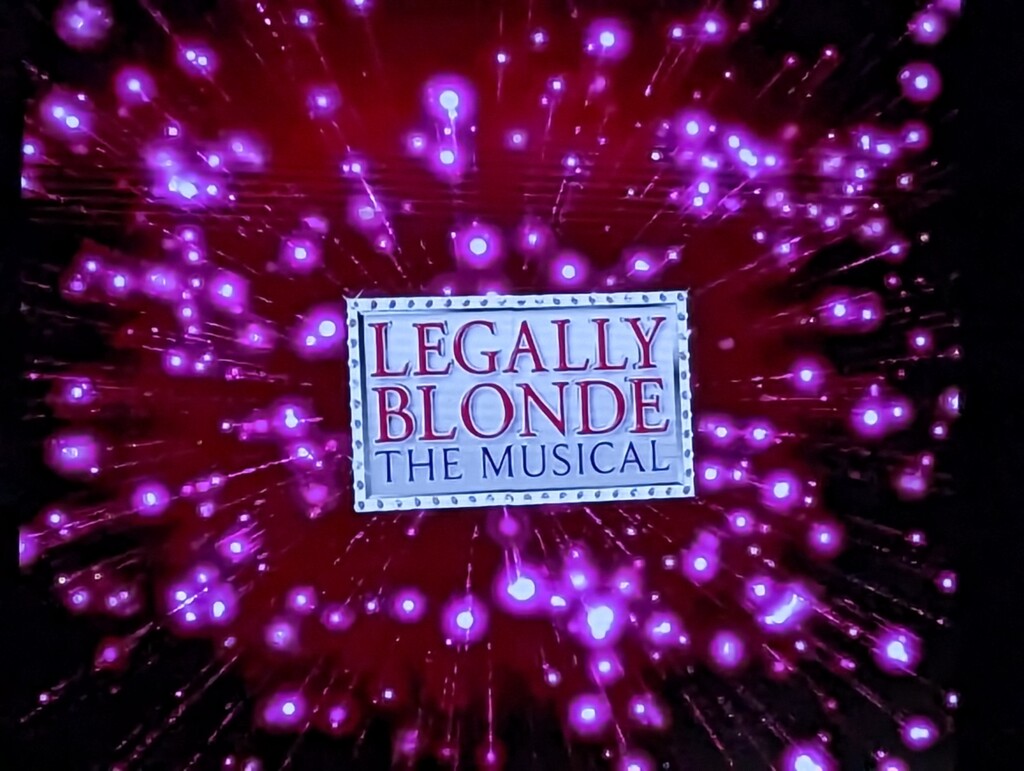 I don't really know how other families use YouTube, but it's responsible for some pretty fun shenanigans at our house, from DIY projects to impromptu dance parties to – one of our favorites – musical singalongs. And among our favorites? "We Don't Talk About Bruno" from "Encanto," "Jesus Christ Superstar," "I Believe" from "The Book of Mormon," and "Is He Gay or European?" from "Legally Blonde." I'd never seen the musical, but the film is one of our family's favorites – like "Zoolander," it's fairly clean, absolutely hilarious, and utterly adorable. So when I found out I was going to see "Legally Blonde: The Musical," I couldn't help but scream, "Ohmigod you guys!"
I didn't have any Delta Nu sisters to bring along, so I grabbed my sweet mother-in-law for the occasion. As per uzhe, Celebrity Attractions brought a fantastic production to Tulsa, and I can't wait for the next one.
Here's everything I loved about it:
1. So Much Pink
If you've seen "Legally Blonde," you know that Elle Woods's signature color is pink. Since I'm usually the first person to Disneybound or cosplay, I can't believe I spaced on this and showed up in atomic red. But I was still pretty jazzed to see all the Elle fans representing. The PAC gallery was awash in a sea of varying shades of bubble gum, salmon, and Millennial pink, and it was quite the sight to behold. Since Celebrity Attractions is bringing "Beetlejuice" later this year, I may need to start planning my Lydia Deetz-inspired outfit now.
2. Brilliant Choreography
My own personal experience with on-stage performance may be limited to middle school chorus and high school drama, but it's enough to instill in me a strong appreciation for the artistry and stamina that goes into a good stage production. Thanks to Celebrity Attractions brining Broadway performances like "Hamilton" and "Wicked" to Tulsa, I've seen some pretty fantastic musical numbers. But this was the first time when I could barely take in the power and skill of what I was seeing, especially during the climactic pep squad scene of "What You Want," the musical number wherein Elle buckles down and manages to get herself into Harvard Law.
3. Fun Updates
The musical version of "Legally Blonde" has been updated and adapted so it's not just the film but with musical numbers. But what makes this production especially cool are the fantastical elements interwoven throughout the storyline. The decision to use Elle's Delta Nu sisters as an actual "Greek" chorus serves an important narrative function by helping to make some of the time jumps seen in the film more natural but also infuse the storytelling with a sense of whimsy. The phones and social media are used more prominently in the story, with screens projected behind the actors to allow the audience to see what's going on. And Paulette's obsession with meeting a handsome Irishman gets taken to its adorable extremes.
Overall, the performance was a blast, and the performers did a fantastic job garnering laughs and pulling off some pretty challenging musical numbers.
Upcoming Productions
If you haven't been out to see a show in a while, there are some wonderful productions on the horizon at the Tulsa Performing Arts Center thanks to Celebrity Attractions. If you've been hoping for an opportunity to take your kids to a show, this is the year to do it because their 2023 lineup is chock full of family-friendly content that younglings and grownups like will enjoy!
Here's what's playing:
"The Lion King": June 1-17, 2023

"1964: The Tribute": June 23, 2023

"Bluey's Big Play": July 15-16, 2023

"The Book of Mormon": July 26-27, 2023

"Disney's Aladdin": September 26-October 1, 2023

"Beetlejuice": November 21-26, 2023
Visit Celebrity Attractions online to pick up your tickets and then be sure to tag #tulsakids so we can check out your family pics when you go!
---