America's National Parks: A Sampling West of the Mississippi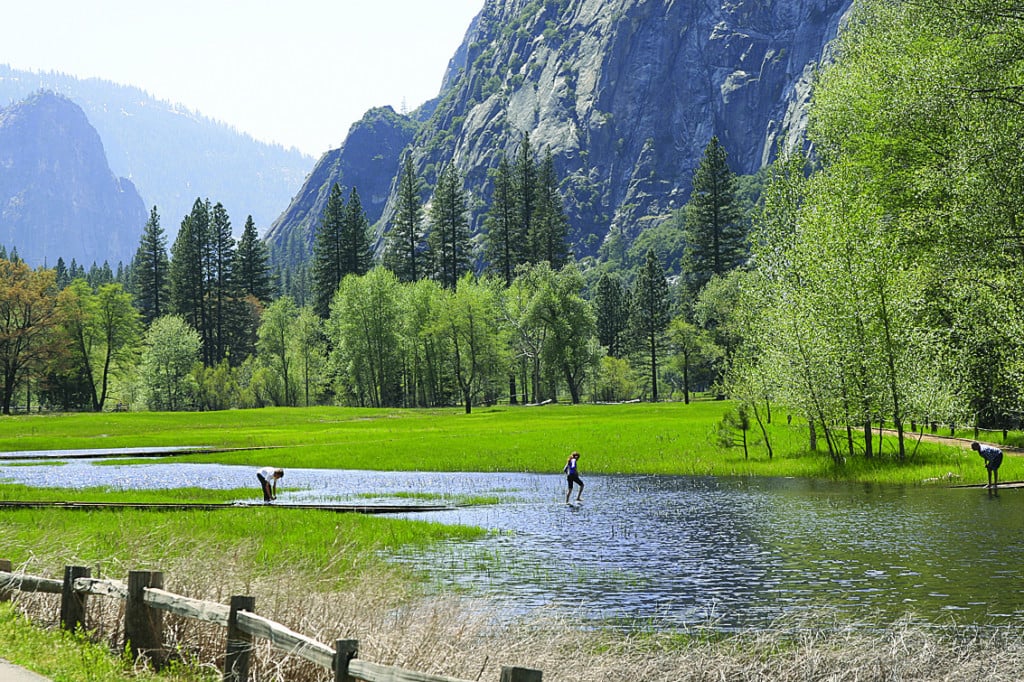 This article was originally published June 2015. It has since been updated.
The beauty of America's western landscape often defies description. At virtually every turn, incredible vistas and adventure await. And, as Tulsa's summer temperatures can often climb to 100, it's a perfect time to plan an escape to the ocean or the mountains. If you're looking forward to late fall and winter breaks, the parks of the western U.S. might be the ticket for winter skiing and snowshoeing excursions. Regardless, the National Parks west of the Mississippi will wow you. They include (but are not limited to):
One of the most diversely magnificent, Olympic is situated along Washington's northern coast, where a peninsula juts into Puget Sound. Accessible by ferry from Seattle, the park includes snow-covered mountains such as Mount Olympus and Hurricane Ridge, temperate rainforests and emerald lakes like Lake Crescent, perfect for summertime hiking and canoeing. Consider hopping on The Quinault Rainforest Loop, a 30-mile road that takes you around Lake Quinault, where you might spot Roosevelt elk, cougars and bald eagles.
Located about 100 miles inland from the Pacific Ocean, Crater Lake is one of the oldest national parks. Arguably one of the most impressive to volcano geologists, Crater Lake was Mount Mazama, once a 12-story volcano that literally cratered into the depths of the earth. This is the cleanest and clearest large body of water on the planet, and it shows. Take a guided boat tour and listen to the rangers, who will both educate and entertain.
This place is a majestic forest, where towering giant redwoods rule the earth. As the tallest living things worldwide, redwoods stand erect at over three stories and some have been growing for more than 2000 years. TravelChannel.com recommends the 10-mile scenic drive along Howland Hill Road to observe Stout Grove, home to the older growth. Within, find Mill Creek, where you can take a short walk among these tremendous natural towers. Or, take the Coastal Drive for amazing vistas along the Pacific, which ultimately links you to the redwoods at Prairie Creek Redwoods State Park.
Home to gargantuan sequoias who claimed the Sierra Nevada as their home hundreds of years ago, Yosemite is one of the first national parks, most famous for its numerous waterfalls, including Bridalveil, that drapes down the ragged rocks from various points as high as 500+ feet. An easy half-mile round trip trail takes you close to the plunging water, which in spring and summer is bound to sprinkle you. Yosemite Valley also draws visitors for its juxtaposition to the towering rock formations that flank sprawling valleys. You may recall Ansel Adams' iconic black and white images of Yosemite, his prize park for photographing bountiful beauty.
The very first wondrous park, Yellowstone is also one of the favorites among national and international travelers. Within its massive acreage that collectively is larger than Rhode Island and Delaware combined, adventurers admire Old Faithful, a gushing cone geyser that erupts every 1-2 hours, spitting boiling water as high as 185 feet. Yellowstone is also home to creviced canyons, alpine rivers and thick forests where giant grizzly bears and other wildlife roam.
To conquer America's West, why visit just one park at a time when you can hit The Grand Circle, an area spanning portions of five states —Arizona, New Mexico, Colorado, Utah and Nevada — where the highest concentration of national parks and monuments connect by a network of designated scenic byway? Formed from millions of years of natural erosion, this vast region is situated in the Southwest portion of the country and includes 13 jewels of nature, including the iconic Grand Canyon, Zion National Park, brilliantly bold-colored Bryce Canyon, lovely Lake Powell and astounding Arches National Park, for example. In fact, with five national parks in close proximity, Utah calls itself "America's national park capital." (Visit www.grandcircle.org to plot your excursion.)
Now's the time to pique interest among our youth so they fall in love with national parks and build a sense of patriotism and pride for this larger-than-life scenery. With more National Park Service units dedicated to Roosevelt's life and memory than any other American, it is no surprise that he said, "There can be nothing in the world more beautiful than the Yosemite, the groves of the giant sequoias and redwoods, the Canyon of the Colorado, the Canyon of the Yellowstone, the Three Tetons; and our people should see to it that they are preserved for their children and their children's children forever, with their majestic beauty all unmarred." Given this, let's Go West!
---
Explore Some More
The National Parks website, www.nps.gov, is full of helpful information to plan your trip.
Kids can get involved by joining the Junior Ranger program, whose motto is "Explore, Learn, and Protect!"
As explained on the website: "The NPS Junior Ranger program is an activity based program conducted in almost all parks, and some Junior Ranger programs are national. Many national parks offer young visitors the opportunity to join the National Park Service 'family' as Junior Rangers. Interested youth complete a series of activities during a park visit, share their answers with a park ranger, and receive an official Junior Ranger patch and Junior Ranger certificate. Junior Rangers are typically between the ages of 5 to 13, although people of all ages can participate."
Kids can also download booklets such as "How Fossils Are Formed," or "Our Night Skies." Most parks have a link on www.nps.gov for the Junior Ranger Pages at their parks, so kids can see what activities are available at the park they'll be visiting. For example, Junior Rangers at Redwood National Park can pick up an activity book at the park information center, do the activities with their families while they are exploring the park, and turn in the completed book to get a badge.
---