Already Accomplishing My 2023 Goals! What?!
Acting with Spotlight Children's Theatre and Reading Non-fiction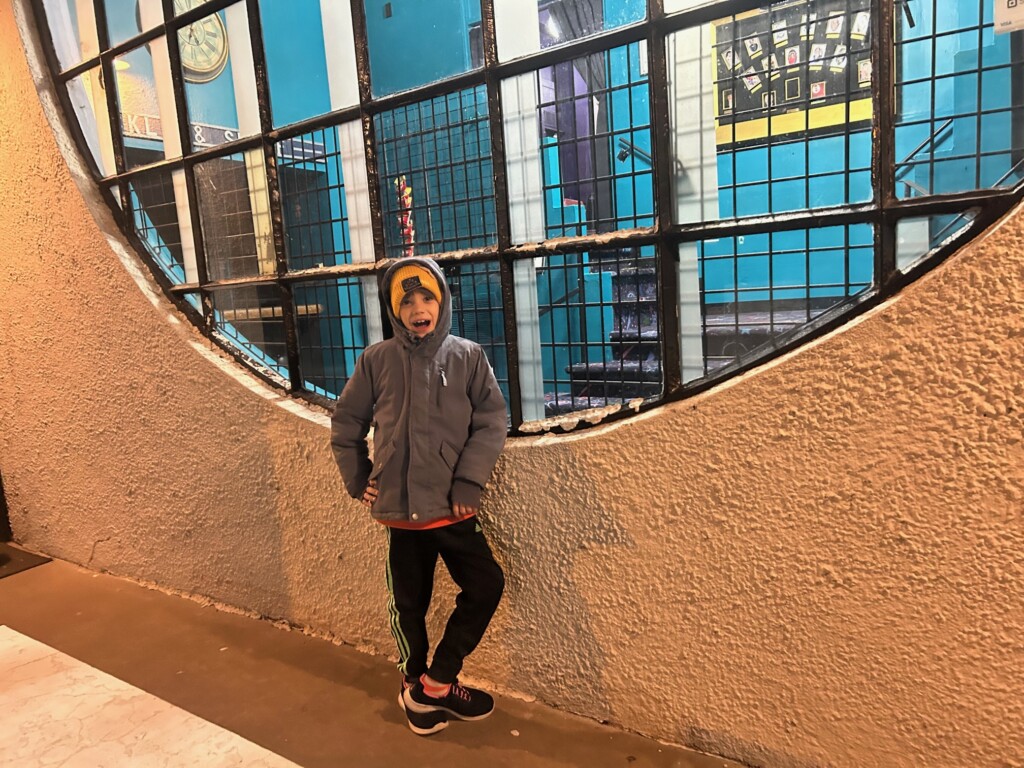 We're about a month in to 2023, and I'm so excited to have already met two out of my two goals for the year! Namely: 1) Act more. And 2) Finish at least one non-fiction book! Even better? I've finished TWO non-fiction titles! Woot!
The "finish a non-fiction book" goal shouldn't be anything to write home about, but I really think it's been a couple years since I've managed to do this. I've started several non-fiction books, even enjoyed them. But somewhere along the way I keep getting distracted by easier reads.
A few weeks ago, I took Joss to audition for Spotlight Children's Theatre's production of "The (Almost) True Story of Hansel and Gretel" by Steph DeFerie. To my surprise, they were encouraging the adults present to audition, too, so I figured, why not?
Both Joss and I ended up with small (doable) roles in the production, and so far it's been a blast! The auditions were very low-key, low-stress. Parents were allowed up on stage with kids who needed help reading the script or who were nervous. Joss wanted me up there for his first reading, and then wanted to do it on his own! He had such a great time, he wanted to go back for the second day of auditions, but we ended up staying home.
Joss will play Blossom the Cow. We've been practicing his "Moo"s almost every night. I play Lilah, Hansel and Gretel's mother, who dies after a few lines. I have to work on my extended coughing-and-exit bit.
I'm so impressed by the kids in the cast especially – and the adults. And some of them have to memorize a lot of lines! It's going to be a fun, funny production. If you want to get tickets, go to tulsaspotlighttheater.com/box-office. There will be raffles at the performances for both kids and adults. Showtimes are March 3 and 10, 7:30 p.m.; March 4-5, 11-12, 2 p.m. at Spotlight Theatre.
2) Read Non-fiction: "Hidden Valley Road"
Probably a year ago, TulsaKids editor Betty Casey loaned me the book "Hidden Valley Road: Inside the Mind of an American Family." It has set on my bedside table until this week, silently judging. (Just kidding). Once I finally cracked it open, it was a quick and fascinating read.
The quick summary is: "The heartrending story of a midcentury American family with twelve children, six of them diagnosed with schizophrenia, that became science's great hope in the quest to understand the disease." In addition to a study of the family and their complex relationships with one another, the book also covers the history of researching and treating schizophrenia. It touches on the "nature" vs. "nurture" debate when it comes to this condition, raises questions about when the treatment is worse than the condition, etc.
Definitely recommended. Also, I never actually read the physical copy Betty loaned me. The library had it on Kindle, and that's typically easier since I do a lot of reading while waiting for Joss to fall asleep.
I also read "Vagina Obscura: An Anatomical Voyage," which was fascinating. Basically it explores why so little scientific research has been done regarding the female reproductive system vs. the male, both in humans and animals. But it also covers research that has been done in the past and exciting research currently happening now.
For example, I didn't know menopause was associated with so many health problems for women. I probably should have! But some researchers are looking into how to delay menopause and also questioning how we think about it generally, that we just accept that women's bodies are designed to break down at a certain point. As someone approaching my 40s – in a few years – this all seems very personally relevant!
Wrapping Up
Alright, that's it. In all honesty, it's been a very stressful season, so it's nice to feel like I've accomplished something. What non-fiction books have you read lately and enjoyed? Always happy to receive recommendations!
---