Carry On and Bag the Fees! Air Travel Tips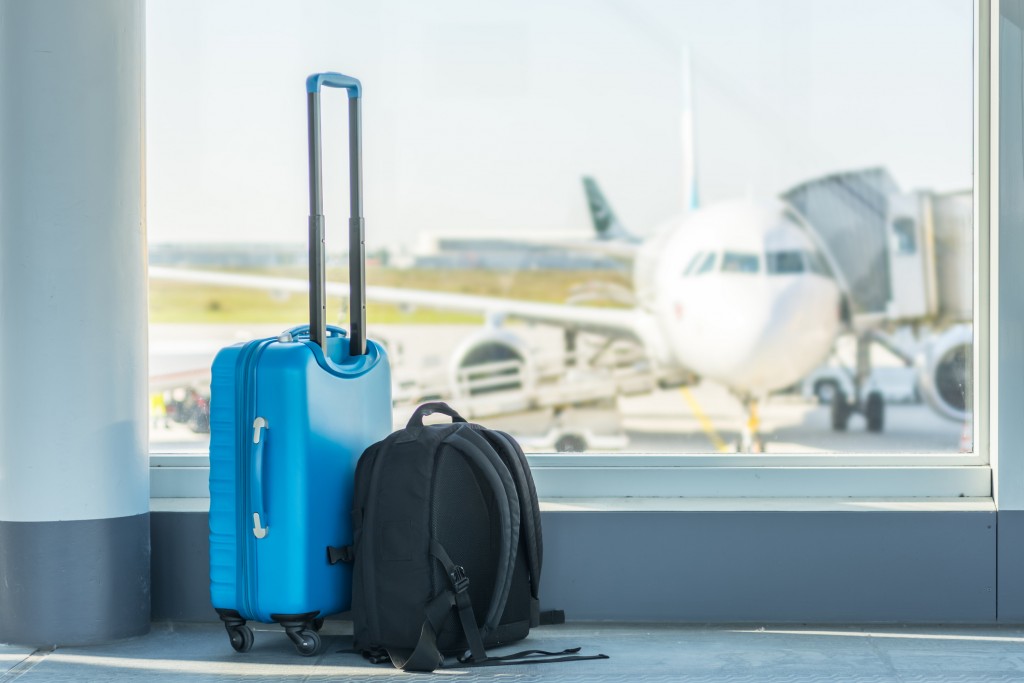 Having logged thousands and thousands of air miles with my children — as infants, toddlers and now as young boys — I have witnessed firsthand the ever-changing rules and regulations concerning air travel.
So, beware! Just when you think you are up to speed, it's time to think again — for the only constant is change itself.
The airline industry is facing the daunting challenge of ever-rising fuel costs and is looking for new revenue streams outside the "normal" channels. One of the latest moves is to charge passenger fees for checked luggage—-and in some cases, the fees add up really fast. Coupled with tightened Transportation Security Administration's (TSA's) restrictions regarding carry-on baggage contents and sizes, you'd better know your stuff before you stuff your bags with too many (or the wrong) items.
According to Alex Eaton, President of World Travel Service in Tulsa, OK, "These fees are primarily directed at the infrequent vacation traveler. First class, business class and airline frequent flier program members are exempt from charges and, more often than not, do not pack nearly as much and often do not check anything at all."
Before you zip up your bags and head out the door, it's time to get smart about your packing strategy—-being mindful of what you think you need vs. what you really need to bring. Doing so will save you money, time and turmoil as you make your way through security checkpoints and onto your plane.
Numbers Count and Weight Matters
Why not pack prudently — carrying on the bulk of your stuff and possibly even eliminating the need to check any bags at all? You can move through the airport system much more quickly and easily.
And with less baggage, you can keep your costs way down. You may avoid baggage fees entirely by simply giving each family member his/her own carry-on luggage for your next trip. My children have their own luggage, and take pride in having the responsibility for minding their personal things.
Presently, passengers can bring one carry-on bag and one personal item without incurring baggage fees. Carry-on bag sizes and weight restrictions may vary so check with your individual airline carrier to make sure yours meets their specifications. Personal items include (but are not limited to) a pocketbook, laptop computer, camera case, briefcase or small entertainment device.
It could also include a wheelchair, stroller, child seat, cane or other personal aid device.
Arrive early enough to avoid unnecessary sprints through the seemingly endless terminal corridors. This will keep stress levels way down!

Security Screening Simplified
The TSA has to screen everyone, regardless of age, before going through the security checkpoint.
All carry-on items must be examined through the x-ray equipment. If you need help, ask a security offer to assist with your luggage and child-related equipment such as car seats and strollers.
According to the TSA, medications, baby formula and food, breast milk and juice are allowed in reasonable quantities exceeding three ounces and are not required to be in a zip-loc bag. However, please note that these items must be declared for inspection at the checkpoint.
Containers filled with liquids, gels and aerosols cannot exceed three ounces each and must fit in a clear, quart-sized zip-top bag. Only one bag per person is allowed.
Food in the Bag
Most carriers no longer offer any complimentary food except a small bag of pretzels or nuts (if you're lucky). With flight delays on the rise and less time to make connections as a result, having a goody bag with healthy snacks on hand is of utmost importance, especially when the kids are with you.
Pack small items such as dried fruits and nuts, cereal bars, pre-made sandwiches and empty travel bottles (or sippy cups) to fill with water or juice post-security check but pre-boarding in case you get stuck on the runway for a few hours or experience too much turbulence to allow flight attendants to serve beverages. A starving child is a crabby child, and it can become impossible to lift his mood without the proper food to re-energize him.

Keep Your Sanity In Check
The airports are jammed with long lines at security and people mulling around due to flight cancellations and delays. The planes themselves are filling up to maximum capacity. Do you really want to lug heavy bags around and then run the risk of having them lost or mishandled by the airlines?
Keep your family from getting cranky by keeping your load light. Remember, you can always buy additional toiletries and such once you arrive at your final destination. So often, we forget that it's easy to stop at a convenience store, which carries most of the items you will need during your trip.
Happy Travels!
For additional information about fees and what is permissible to carry on, please check out the individual airline websites and TSA website, tsa.gov.