A World for Kids at KidZania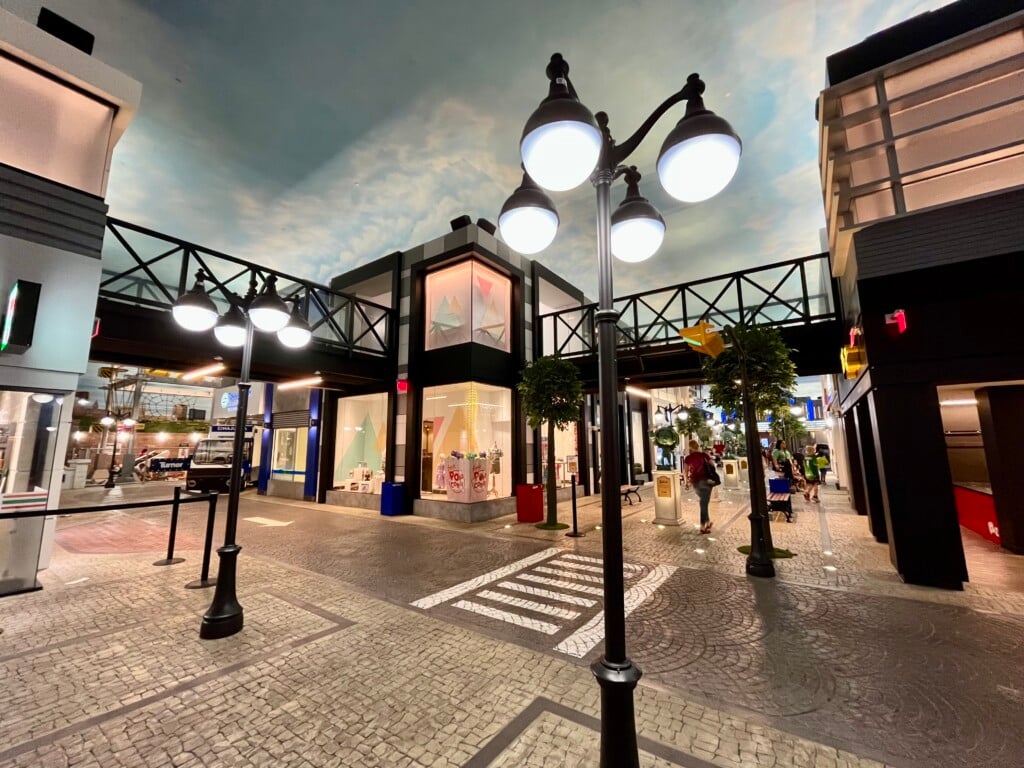 With time for one more road trip before the school year begins, we left for the Dallas metro area. This time, our first fun stop would be in Frisco. After years of hearing about it, we finally visited KidZania!
KidZania truly is a world built by kids, for kids. These facilities exist around the globe in major metropolitan locations. As of 2023, the Dallas area location is the only one open in the US, with locations in Chicago and New York coming soon. Children can experience many careers in interactive ways. It is not a museum, not a theme park, but something entirely different and educational. KidZania is for children ages 4-14, though I think ages 6-10 is the sweet spot.
The KidZania experience starts from the minute you book tickets on their website, as it looks like you are booking an airline reservation. When guests arrive, they enter what looks identical to a check-in desk at an airport, go through security, then each child receives KidZania money before being magically transported to a different world — one where kids rule.
KidZos is the currency in KidZania. Children earn KidZos through doing "jobs" such as learning to become a doctor, baker, police, firefighter, veterinarian, and much more. Children can also pay for activities they want to do with KidZos. With their own economy in place, children learn lessons in money management. We talked to Isabelle about how much activities cost, counted her money, and at the end of the day she bought chocolate from the store with the remaining KidZos.
On KidZania's website they mention that there are over 100 professions for each child to try. I was surprised at the range of medical careers to learn about, which included dental hygienist, optometrist, surgeon, medical technician, veterinarian, and nurse in the NICU. The arts and entertainment options were equally expansive and included things like acting, podcasting, and stop-motion animation. Isabelle had time to try about 9 professions during our visit. I certainly enjoyed being a spectator!
We selected a time during the week later in the day when I thought the fewest people would be there, but don't let the pictures fool you because it was busy. Children should expect to stand in short lines for the various experiences. Isabelle felt it was worth the wait and is excited to visit again. This place is impressive!
Good-to-know:
The park is accessible and friendly towards all.

KidZania is also a great place for groups and field trips.

There are food locations within KidZania. A few offer interactive experiences.

Adults are not allowed in without children.
---