A New Law in Town to Fight Bullying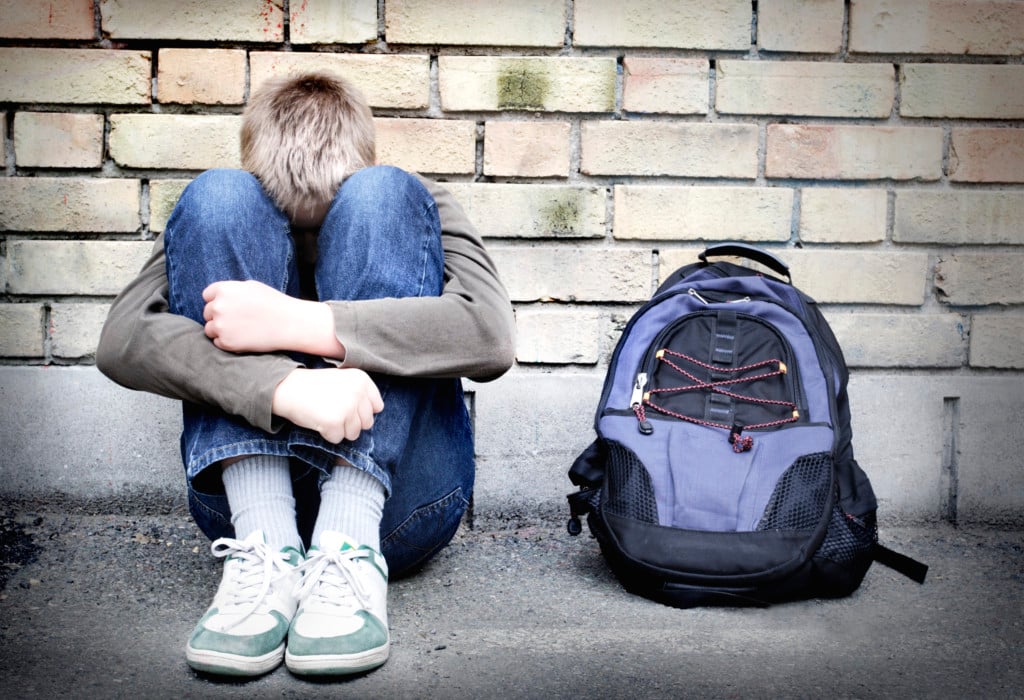 Bullying is headline news because it is both common and it can have tragic results. The National Education Association (NEA) reports that 1 in 7 students in kindergarten through 12th grade is either a bully or a victim. They also report that over half of all students have witnessed bullying at school. Children victimized by bullying have lowered self-esteem, increased behavior problems and experience poorer health and wellbeing. Indeed, estimates suggest that 15 percent of all school absences are related to fears of being bullied. In more extreme cases, bullying has been associated with increased risk of posttraumatic stress, substance abuse and suicide.
Oklahoma is implementing new legislation to stop bullying in schools. The "School Safety and Bullying Prevention Act" was signed into law in October. This legislation amends a previous law, and strengthens it by: (1) requiring every school site to provide education about and prevention of bullying, and (2) tasking school safety committees to study bullying within the school and make recommendations to the principal for strategies to eliminate bullying in the school.
Recommended strategies can take several forms, including teacher and staff trainings, alternatives to enable safe reporting of bullying behavior by students and strategic partnerships between schools and community organizations. The School Safety and Bullying Prevention Act also requires the State Department of Education to compile and distribute to every school site a list of research-based, anti-bullying programs to be implemented by individual schools.
The new law requires administrators and school staff to receive annual bullying awareness and prevention training. All school employees are now required to report any suspected bullying. Procedures are also in place to allow for anonymous reporting. The principal or designee is required to conduct investigations into all reports of bullying. The word "pattern" has been added to the definition of bullying under the law, making it clear that one-time incidents of negative interaction between students should not be labeled bullying. If an investigation concludes bullying has occurred, parents of the child who bullied will be notified. If the bullying is found to be severe, the school can recommend community mental health care or counseling.
Legislation and mandates provide the opportunity to eliminate bullying in schools, but the strength of legislation rests on every adult getting involved.
Parents and other adults who work with children should educate themselves about bullying. There are great resources online, as well as movies and books to help understand what bullying is, and why it is not "harmless."
"Mind the gap":  If you see a child being bullied, step in and help resolve the issue.
If you are a parent, tell your child that you want to know if she/he is being bullied.  Avoid saying, "But what did you do first?" if your child indicates he or she is being bullied.
If your child is being bullied, let him or her know that it is not his or her fault. Often, children who bully have low self-esteem or are victims of abuse or neglect. Teaching empathy for the bully may help your child understand that the bully may be dealing with difficulties at home or struggling in other ways.
Provide practical strategies to children to use if they are bullied or a witness bullying. Work with your children to develop a plan that they feel comfortable with.
Talk to your child's teacher or school administration if you think your child is a victim or a bully. School staff may be unaware of the problem or be able to provide you with more information.
Repeated and ongoing discussion is important whether your child is the victim, the bully or a witness. To learn more about how to recognize bullying and what you can do, visit www.stopbullying.gov.
* This Evidence-Based Parenting article was supported by funds from the George Kaiser Family Foundation awarded to the Oklahoma State University Center for Family Resilience.  Joseph G. Grzywacz is the Kaiser Family Endowed Professor of Family Resilience and Director of the Center for Family Resilience.  He can be reached at joseph.grzywacz@okstate.edu or 918-594-8440.