A Love Letter to My Children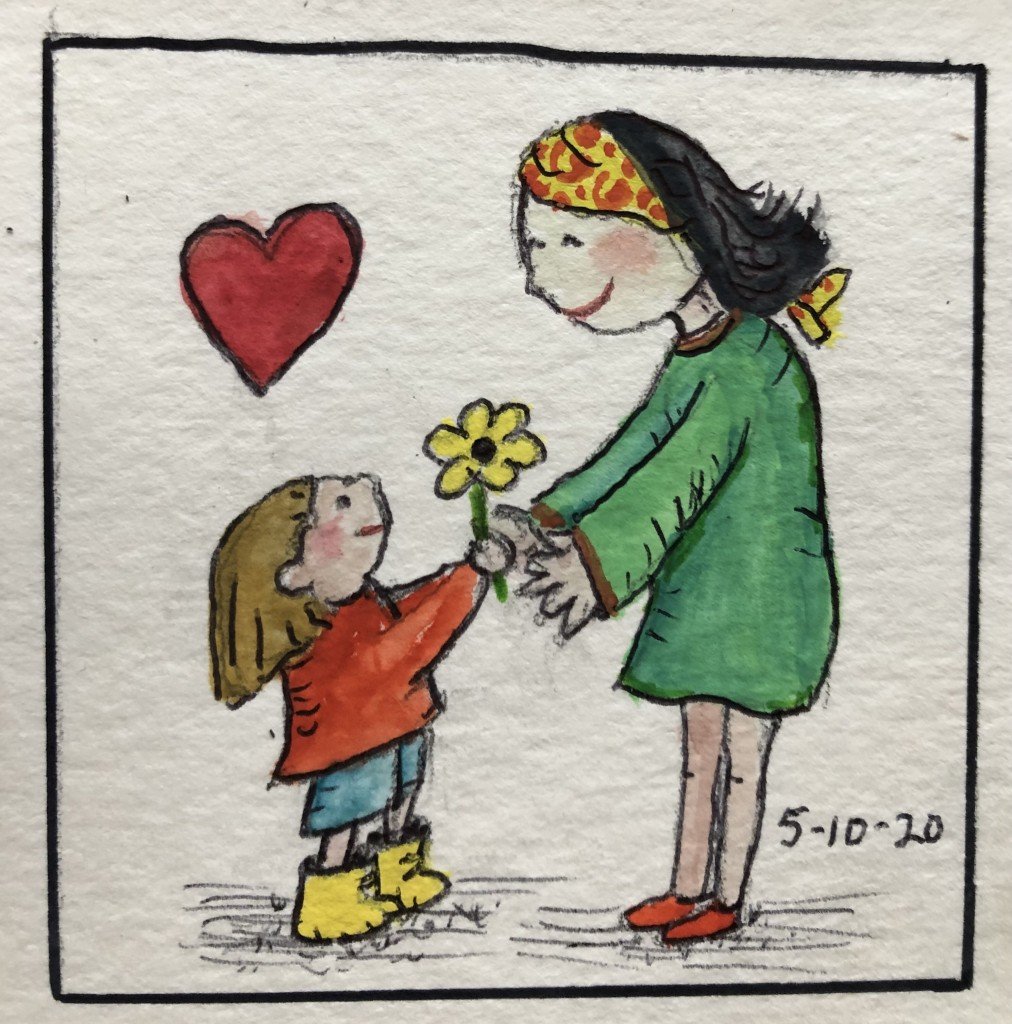 It's almost Valentine's Day, so my thoughts turn to love. As the editor of a parenting publication, my thoughts turn to love for my three children. They are all adults now, and it's easy to look back with a romanticized view of their childhood years. However, I'm not a mushy mom.
Being a mom was not at the top of my list as I was growing up. It wasn't even on the list of things I wanted to be or to accomplish. I didn't even enjoy babysitting. Deciding to have children was something my husband and I took seriously. But, since this is a love letter, having children was the most amazing adventure of my life, and I love being a mom to my three kids.
The unconditional love I felt helped me put the difficult times in perspective. I was not and am not a perfect parent, so I can't give you advice on that, other than to say it was helpful for me to understand child development, to treat my children with the same respect I would treat myself or my friends and acquaintances and to understand that each was a unique person with a certain temperament and personality.
My children taught me more about myself than I taught them. My children taught me the importance of listening. They taught me how to stay grounded in my own values, but to be open to change. They taught me patience (many times). They taught me humility and sacrifice. They taught me the importance of touch and a quiet word. They taught me that I have many faults – ranging from jealousy to competitiveness to rigidity – and how unimportant those emotions are.
Parents go crazy for the small things. When your toddler takes that first step, it's bigger than Neil Armstrong's first step on the Moon. When an infant sleeps through the night, it's like you've won the lottery. Getting a tooth – or losing the first tooth – is a celebration. Millions of parents witness the same firsts every day, but when it's your child, it's as if it's the Event of a Lifetime!
There are so many firsts. And so many tears. I wanted to protect my children from disappointments, rejections, loves lost, and all hurts, both emotional and physical – and I wish I could protect them now, but I can't. That may be one of the biggest lessons that parents learn. We think learning to handle disappointments is something children need to learn. It is. But it's also something my children taught me. Their pain hurts so much more deeply than my own pain. Our instinct is to fix problems. Even when that is possible, it's often better to let our kids figure it out themselves. Like us, they need to learn to move through hurt, so they know they can get to the other side of it. Being hurt is being human.
Most of all, my children taught me what great joy feels like. While there is no hurt like hurting for your child, there is no joy like being happy for your child. I loved being a witness and a guide as these three humans grew to adults. I love talking to them and being with them now. They're amazing people.
I love them so much.
Ok, so I guess I am a mushy mom.
Happy Valentine's Day!
---