4th of July
Plus, how to support Folds of Honor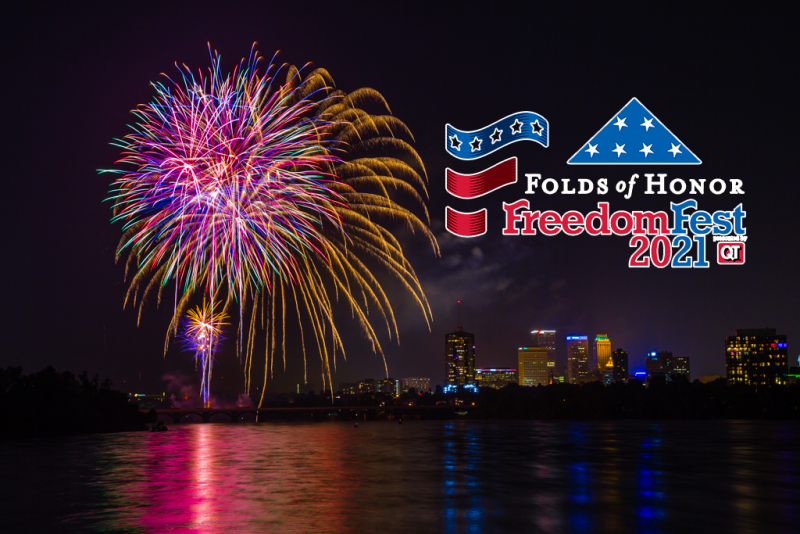 What comes to mind when you hear the date: 4th of July?
Fireworks, family fun, our country, our military, hot dogs, baseball, apple pie, and Chevrolet?
Maybe you have flashbacks of celebrations from your childhood, a parent or grandparent that has passed away or watching the amazing fireworks displays across our country on TV. If you're like me when you hear the words 4th of July, you think of a bit of all that in a flash of mere seconds.
Let's talk about the upcoming weekend celebration and the non-profit I chose to partner with this week, a no-brainer….Folds of Honor.
HAPPY 245
th
BIRTHDAY, AMERICA!
When I lived in Austin, Texas, 20 years ago, I used to help the organizer set up and launch the fireworks display for the city. It was always an incredible experience and an honor to do so as 100,000 Austinites gathered in and around Zilker Park & Auditorium Shores, which is now called Vic Mathias Shores. The crowd, like countless crowds across America Oooohed and Ahhhhed and cheered when the really big ones went up. I cherish those memories and have great stories to tell. Do you think these things look big and sound loud when they explode several hundred feet in the sky? You should experience it from only 50 feet away! We used to lay a blanket on the ground and look straight up at them as they punched through the darkness with bright, sparkly colors. The perspective is much more immersive looking straight up at them versus looking at them in front of you from a distance.
I'm sure you have interesting stories about 4th of July, and I'd love to hear them. Lynn@Tulsa-Rocks.com is my email address.
My 11 year old son, Atticus, and some of his friends will be at the Tulsa Drillers baseball game Saturday night at ONEOK Field. Opening pitch at 7:05 pm. We will be hanging with Hornsby, he's a riot! Look for pictures and videos on my social media pages. The links are above. Your Tulsa Drillers will be fighting a fierce rivalry battle with Arkansas Travelers this weekend.
On Sunday, we will be enjoying the festivities at Folds of Honor Freedom Fest presented by QuikTrip.
There are two places to join the party, Veterans Park at 1875 S. Boulder Ave (18th & Boulder) and RiverWest Festival Park, where they have Oktoberfest. Both events go from 6:00 pm to 9:00 pm. Fireworks start at 9:30 pm, and if hanging with the crowd is not your thing, you can watch it on KTUL Channel 8. There are lots of activities in both parks, too many to mention here, so you can click on this link for more information: www.FreedomFestTulsa.com
Here is my interview with Brandon Thompson of QuikTrip, talking about what it means for QuikTrip to be a partner with FreedomFest and Folds of Honor:
Wear a mask if you want; if you are vaccinated, feel free to party like it's 2019! Be safe, drink plenty of water, and Happy Birthday America!
Lieutenant Col Dan Rooney was an F-16 fighter pilot with the Oklahoma Air National Guard. Coming home from his second tour of duty in Iraq, he sat on the plane as the pilot announced a fallen soldier while being escorted from the plane first out of respect. That inspired him to create an organization to help families of fallen or disabled service members. In 2007 he created Folds of Honor. It's a heart-touching story you must read. Click on this link and please make a monetary donation or sign up to volunteer at one of their events. www.FoldsofHonor.org
---