Route 66 Road Fest returns to Tulsa June 23 – 25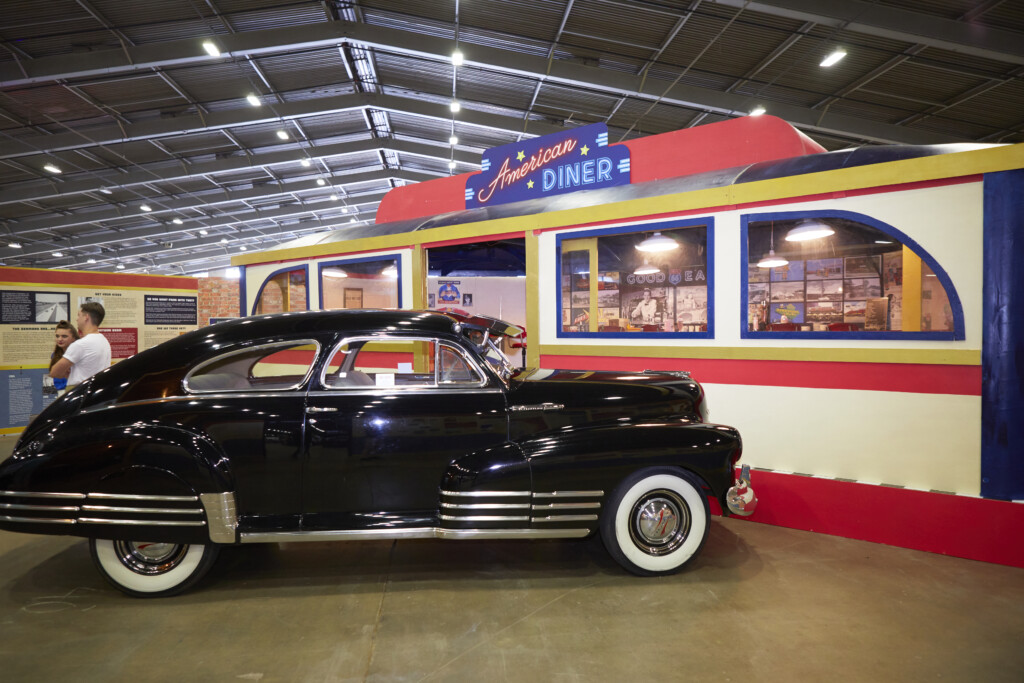 The Route 66 Road Fest is an annual festival that is building up to the 2026 Centennial Celebration of the famous route, now in its second year.
Wade Bray is the curator and designer of Route 66 Road Fest and the creative director of SRO Productions.
"It's a celebration of the history of Route 66," Bray says.
The road, formerly known as U.S. Highway 66 and popularly known as "The Mother Road," became symbolic of American life and has attracted tourists from all over the world.
Route 66 Road Fest will be held at SageNet Center at Expo Square from June 23 to June 25.
The Journey
Some of the highlights of the festival will be the classic car show, more than 300-strong, and a historical exhibit about the former U.S. Highway 66 called the Journey, with a traditional museum presentation.
Bray says it took about 2.5 years to design and build the Journey.
The Journey moves through each decade of the history of Route 66, decorated with period pieces. Each decade is a stand-alone exhibit until the 1970s and 1980s, which chronicle the construction of the bigger highways and the decommissioning of Route 66 in 1985.
"The last one is the 1990s to today, and that focuses on the revitalization, the refurbishing of the route. [It] focuses on what's going on now," Bray says. "We can send people out on a high, instead of, 'It just got closed.'"
Inside each of those octagon-shaped decade exhibits, there will be two cars from the time period.
"In the '40s, we have a walk-through diner. We have a drive-in in the 1950s," Bray says. "Also, inside these exhibits, we have two actors in each one that are in period dress, and they can talk about what their character would have been doing during that time period."
Other Route 66 Road Fest Attractions
There will be a large drive-in movie theater and an area for vintage RVs parked around a campfire.
For the children, there will be hands-on activities like a pinewood derby with two full-sized tracks and races going on all day.
"We have a Hot Wheels racing area as well, with the smaller metal cars, and that's something anyone can pick up a car and race," Bray says.
There will also be a virtual reality area and an interactive art area where kids can take a break with Route 66-themed coloring and activity books.
Guided art classes for the whole family will be offered several times a day.
For the kids at heart, there will be pedal cars to race — similar to the Big Wheel, complete with all the bells and whistles — and an 18-hole, Route 66-themed miniature golf course.
For the history fans, there will be a presentation stage with panel discussions about topics like the Green Book era, the happenings on Route 66 during its heyday, and the modern history of the places that have been refurbished and new places that have been built that honor the route.
Connecting Across Generations
Bray says he enjoys watching several generations of families move through the exhibits.
"The grandparents have actual life experience with the route," Bray says. "Back in their day, it was a major thoroughfare. When you went on vacation, you probably went on the Route. They've got personal experience. As you walk through, you'll see a whole lot of grandparents pointing to things and talking to their kids or their grandkids and say, 'We used to go there.'"
He says that is the most gratifying to him as both the designer of the Journey and a history fanatic.
Bray says he designed it with his own children in mind so that both parents and children could enjoy the festival together.
"That's what we're trying to do is tell human stories and give people an opportunity to connect to it. Those actors really help with that because you can look at a picture on the wall and then [say], 'There's somebody that looks just like that guy,' and they've got a story to tell."
The Future of Route 66 Road Fest
The history of the festival goes back to the fall of 2019, when AAA hired SRO Productions to create it as a forerunner to the 2026 centennial celebration of Route 66.
For its inaugural year in 2022, the Route 66 Road Fest was held in Oklahoma City and Tulsa.
This year, the Route 66 Road Fest will be held only in Tulsa, and it will be held in Tulsa every year through the centennial in 2026.
In 2024, it will expand to include two more cities: Amarillo, Texas, and Springfield, Illinois. In 2025, the festival will add Springfield, Missouri, to its line-up.
"By 2026, the idea is we're doing this event in seven out of the eight states that [Route 66] runs through, starting in Chicago and ending at the Santa Monica Pier in California," says Bray.
Follow Route 66 Road Fest
The Route 66 Road Fest has a website and Facebook and Instagram, where you can find special deals on tickets before the festival.
---