Westminster College in Fulton, MO: A small college with a big impact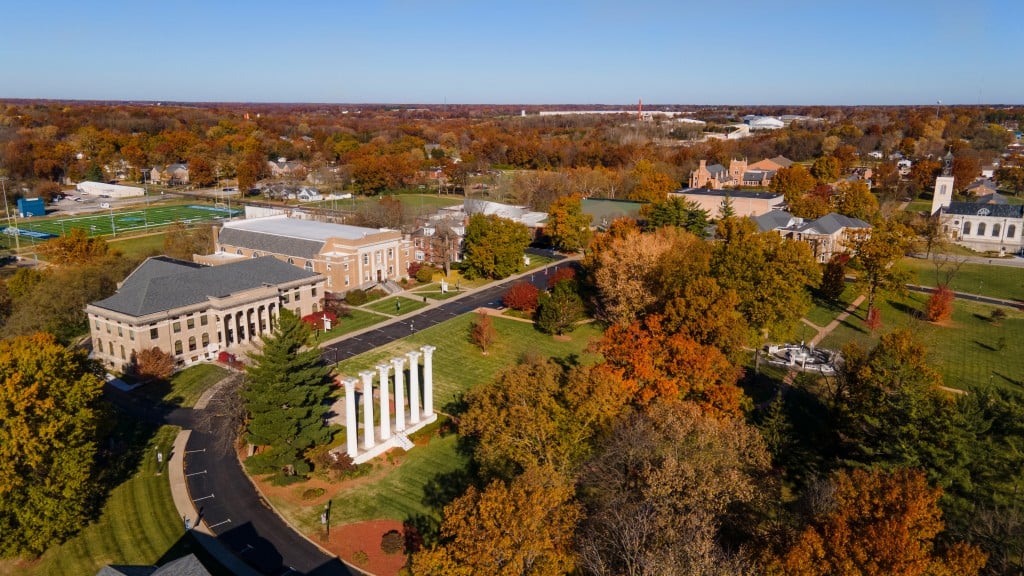 Founded in 1851 and home of Winston Churchill's world-famous "Iron Curtain" speech, Westminster College in Fulton, MO, is ranked in the top 16 percent for graduate earnings and boasts a 98 percent placement rate in sought-after jobs or graduate school within six months of graduation.
A Forbes Best Value College, Westminster packs a punch, working closely with each student to ensure success.
Here, You Are Never Just a Number
We are a vibrant community with a family feel, where our students make lifelong friends and experience unique, close interaction with faculty members through a 11:1 student-to-faculty ratio. And students quickly become a part of things, taking on a variety of leadership positions, graduate-level research, travel, field studies, and internships … opportunities often not found at larger institutions.
Obviously, with all of these opportunities, Westminster is a lively place. We offer more than 200 campus-sponsored activities per year, 50 clubs and organizations, six fraternities, three sororities, as well as 18 NCAA Division III sports teams.
We Have a Mission and Vision Just for You
We are ranked by U.S. News & World Report as the only National Liberal Arts college in Missouri. This means our curriculum not only prepares students for professional success, but it teaches them how to think and write well. It also allows students to take a variety of courses they find interesting. So maybe a love of biology leads to the discovery of our unique One Health major (which is incidentally one of the fastest growing professions in the United States today). Or perhaps, like many who have graduated from Westminster, you decide a career in medicine is for you. Thorough preparation and use of our undergraduate cadaveric lab places you on the right path to ace the MCAT and succeed in medical school.
Whatever path you are considering, upon arriving at Westminster, you will immediately be part of a dynamic developmental experience that is interwoven into our unique Columns Commitment: a comprehensive four-year plan tailored to each individual that helps students develop into leaders in a global community.
Through Westminster's 34 majors, more than 40 minors, and variety of pre-professional programs, students are prepared for what we refer to as "lives of success, significance, and service."
Our size will be the reason for your success
Simply put, we deliver results: not in spite of our size but because of it. Our faculty, staff, and alumni community (which happens to be highly active in Tulsa!) are committed to helping Westminster students ― our Westminster family ― network and succeed after graduation.
For more information about Westminster College, including our new Westminster Online program, or to schedule an in-person visit (or visit us via Facetime or Zoom), please call 800-888-9266. You also may visit virtually and learn more at WCMO.edu.