TulsaKids' School Guide
Top educational options in Tulsa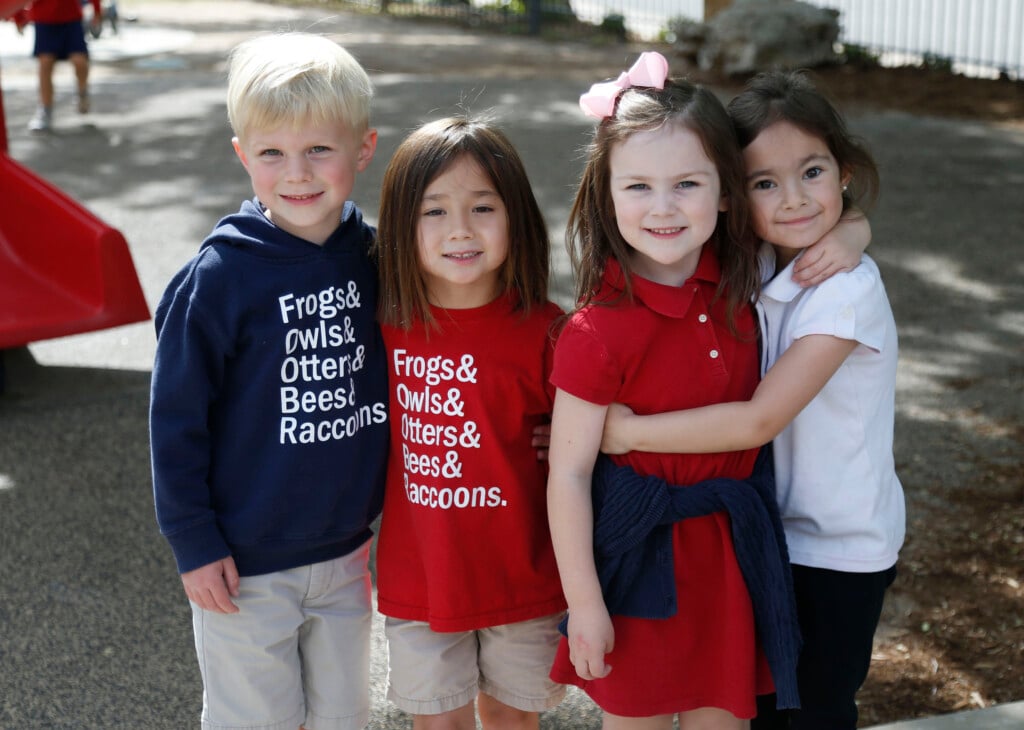 The TulsaKids School Guide can help you find the best schools in Tulsa, whether your child is in pre-K, elementary, middle school or high school. Click on each school's name to read all about what they have to offer!
Contact: Julie Frohrip, Admissions Specialist
6363 S. Trenton Ave., Tulsa
918.745.9868
acarlisle@metroca.com
metroca.com
---
Jayme Wingo-Baker
4849 S. Mingo
Tulsa, OK
918.622.2327
misshelens.com
---
Contact: Brooke Jones, Director of Admissions
2206 S. Lewis Ave.
Tulsa, OK
918.742.3364
bjones@montecassino.org
montecassino.org
---
Contact: Gia Patel
1701 W. Albany St.
Broken Arrow, OK
918.355.6827
gpatel@PrimroseBA.com
facebook.com/primroseschoolbrokenarrow
primroseba.com
---
Contact: Kacey Davenport
2433 W. 61st St., Tulsa
918.446.3553
admissions@riverfield.org
riverfield.org
---
Contact: Debra Price, Director
326 S. College Ave.
Tulsa, OK
918.631.5060
utulsa.edu/uschool
---
Jennifer Miller, Superintendent
7700 S. Lewis Ave.
Tulsa, OK
918.491.7720
FB and IG: @vcstulsa
vcstulsa.org
---
Three Locations:
Happy Campers
1819 E. 15th St., Tulsa
918.584.2779
hcatulsa@gmail.com
7:30 a.m. – 5:30 p.m.
Happy Campers at Temple Israel
2004 E. 22nd Pl., Tulsa
918.747.3122
happycamperstempleisrael@gmail.com
7:00 a.m. – 6:00 p.m.
Happy Campers at John Knox
2929 E. 31st St., Tulsa
918.742.7656
happycampersjohnknox@gmail.com
Ages 5-12 years old for after school care
---
J.P. Culley, Head of School
5666 E. 81st St.
Tulsa, OK
918.481.1111
hollandhall.org
---
Contact: Christopher Appel
947 N. Elm Pl., Broken Arrow
918.893.5500
brokenarrowok@hlcmail.com
huntingtonhelps.com/center/broken-arrow
---
Contact: Jennifer Wilkinson, ISOK Head of School
jwilkinson@insightok.org
insightok.k12.com
---
Contact: Jodie Whitman
5130 E. 101st St.
Tulsa, OK
918.296.9936
jodie@lakehillsmontessori.com
lakehillsmontessoritulsa.com
---
1519 S. Quincy
Tulsa, OK
918.584.4631
marquetteschool.org
---
Off of 129th and US 64 in Bixby, OK
918.893.2544
ms.annaschristiancdcandhmschool@gmail.com
msannaschristiancdc.com
---
Contact: Raedean Rafferty, OVCA Enrollment Specialist
rrafferty@okvirtual.org
ovca.k12.com
---
Contact: Denise Jurbala, Director of Admissions
8906 E. 34th St., Tulsa
918.296.3113, ext. 111
djurbala@tandcschool.org
tandcschool.org
---
Contact: Nancy Davis
3745 S. Hudson Ave., Tulsa
918.622.2890
lesley.wilkin@undercroft.org
undercroft.org