TulsaKids' 2020 Education & Enrichment Guide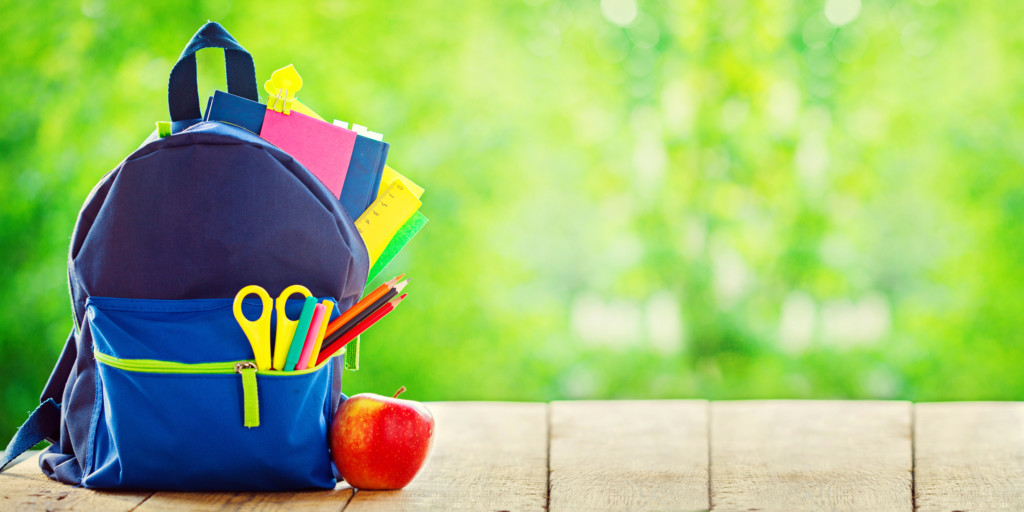 TulsaKids' 2020 Education & Enrichment Guide features 29 of the best schools and extracurricular options in the Tulsa area.
To make it easier to navigate, we've organized this article by age served, starting with preschool-only options, followed by schools serving preK through 5th grade, preK through 8th grade, 6th-12th grade, and preK through 12th grade. Make sure you scroll to the end so you don't miss the wonderful enrichment opportunities also listed.
Victory Christian School is a K3-12th grade, fully accredited school with a Biblical worldview. The class of 2019 was the final class of a "decade of dominance." Across that span, our senior class averaged $4.3 million in scholarship offers, produced 8 National Merit Scholars and scored 25 on average for their ACT. On the field, we had many district, regional and state championship runs while signing 43 student-athletes to collegiate scholarships. The class of 2020 is starting our next ten-year run by already winning the 5A state championship in volleyball and signing two athletes to D1 scholarships. Building a state-of-the-art STEM lab and completing our first year in our new kindergarten wing (complete with single entry access, a private playground, and lunchroom) we are preparing for an even more daring decade! We were founded to challenge students to become men and women fulfilling God's destiny for their life. Through challenging academics, a celebration of the arts and championship level athletics, Victory Christian School is where your student can thrive! Student-led chapels, biblical studies, and missions trips train your children and present opportunities to develop their faith. VCS is more than an education. It's a preparation for a calling. Learn more at vcstulsa.org
Contact: Jan Thomas, Admissions Specialist
7700 S. Lewis Ave., Tulsa
918.491.7720
vcstulsa.org
For 50 years the Boston Avenue Weekday School has nurtured children spiritually, emotionally, socially, creatively, intellectually and physically while offering a warm, accepting early learning environment. Our weekly theme-based curriculum, which includes early Christian faith lessons, supports teachers in their center-arranged classrooms with a small teacher to student ratio. Activities include community visitors, field trips, chapel, music, yoga, sign language, and Spanish vocabulary. We also have a summer program for school-age children through 3rd grade. Call for information and a tour today! Although we enroll all year, enrollment for the next school year begins in March. Be sure to call early as spots are limited. Serving ages 4 months through Pre-K. Oklahoma DHS Licensed.
1301 S. Boston Ave., Tulsa
918.699.0112
bostonavenue.org
preschool@bostonavenue.org
---
Channing Day School, Where love for learning begins. It's a fact: children who are given positive support right from the start are far more successful than those who are not. For more than 50 years, our time-proven methods, programs and activities have given children the tools to enter kindergarten ahead of the curve and eager to learn. Utilizing a thematic curriculum for ages three to five, Channing teachers work one-on-one with each child to help them develop their fine motor skills. Our hands-on activities are structured to help kids learn as they play. See the difference in your child that only a low, eight-to-one student-teacher ratio can provide.
2952 S. Peoria Ave., Tulsa
918.742.6731
channingdayschool.com
---
Our program is a Monday, Wednesday, Friday pre-school program. Hours are 9:30 to 2:30. There are several options as to how many days and the times children can attend. In the afternoons, we offer enrichment classes in gymnastics, music and "Bible Buddies." Our staff members are chosen for their early childhood experience and training as well as sensitivity to the individual needs of each child. We use a hands-on approach so children learn by doing. Classes are arranged in learning centers and areas of interest where the daily theme is carried out throughout the room. Parent participation is encouraged.
3515 S. Harvard Ave., Tulsa
918.743.7673
cumctulsa.com
---
Happy Campers Academy offers Tulsa and surrounding communities quality child care. We accept children ages 6 weeks to pre-kindergarten, and provide parents an opportunity to view their children in the early learning center through a closed-circuit internet connection. At all three of our midtown Tulsa locations, Happy Campers utilizes a child-centered philosophy and partners with our families to provide a quality educational experience in a nurturing environment. Our highly trained staff works to get to know each individual child and his/her cognitive and developmental needs, while seeking input from families to make the home and school transition smooth and communication open for the success of the child. Through a balance of developmental play and planned educational activities, our students learn best through doing–all while having fun and expressing themselves creatively. Our teachers conduct conferences twice a year in order to build a strong home and school team. We want to keep parents informed about what their child(ren) is learning, developmental milestones that are being achieved, and suggest skills that can be practiced at home. We believe that our child-centered philosophy will foster a love for learning in these ever-important early childhood years.
Happy Campers-Cherry Street, 1819 E. 15th St., Tulsa, 918.584.2779
Happy Campers at Temple Israel, 2004 E. 22nd Pl., Tulsa, 918.747.3122
Happy Campers at John Knox, 2929 E. 31st St., Tulsa, 918.742.7656
happycampersacademy.com
---
(Serves through age 6)
Lake Hills Montessori is committed to providing quality education for children ages 2-6 years in a safe, loving, and stimulating environment. Each child's day is organized to ensure successful experiences that will foster self-esteem and a love of learning. LHM offers a traditional Montessori curriculum that allows children to learn through exploration and play. In addition to providing an atmosphere of discovery, LHM offers healthy lunches, dance, Spanish, soccer, music, yoga and art. School time 8:30 a.m. -3:00 p.m. and before/after care 7:30 a.m. – 5:30 p.m. Follow us on Instagram or Facebook!
Contact: Jodie Whitman
5150 E. 101st St., Tulsa
918.296.9936
lakehillsmontessori.com
---
Rhema Child Development Center is committed to providing the finest quality programs to help your child develop academically, socially, and spiritually. These goals are accomplished with dual emphasis on Christian values and Bible truths as well as academic programs in our classroom activities. Additionally, we believe that the first step in learning is developing a healthy self-concept in each child. We want to help each child feel that he/she is worthwhile and a valuable person in his/her world, and in the eyes of God.
The Enrollment process is easy! We encourage you to come by, between 10 a.m. and 3 p.m., Monday – Friday, to take a tour, meet our teachers, and get to know RCDC a little better. We will also have a packet of information waiting for you, along with a few forms to be filled out.
1025 W. Kenosha St., Broken Arrow
rhemachildcare.com
Miss Helen's Private School is a family-owned, family-focused business celebrating over 60 years. Teachers are college degreed, caring and dedicated. All pre-kindergarten classes offer music, Spanish, art, stories & science, pre-reading skills, math and dance through small group and independent activities. Small class sizes in grades K-5 enable students to have more individualized instruction and work beyond traditional grade levels. In addition to basic academics, we offer Spanish, fine arts, and community service and charitable projects, as well as, health, nutrition and fitness. After-school activities include computer tutorial, swimming and music. Serving ages 3 years through 5th grade.
Contact: Jayme Wingo-Baker
4849 S. Mingo, Tulsa
918.622.2327
misshelens.com
---
Founded in 1975, and located on the beautiful Zarrow Campus, Mizel Jewish Community Day School provides hands-on learning for students of all faiths in preschool through fifth grade. Our highly experienced, talented staff provides a nurturing environment with small class sizes designed to meet the needs and interests of the whole child. Innovative General and Judaic Studies are multi-sensory, interactive and student-centered. Our classes are taught with respect for all branches of Judaism and other faiths. Hebrew is taught as a modern, living language, and our strong Character and Values Education Program complements our overall curriculum. Specialists conduct classes in Fine Arts, Music, Physical Education and LEGO robotics. Smart Boards and individual Chromebooks allow for academic innovation. Educational field trips, student-to-student mentoring, an enriched after-school program, and multi-age interaction round out our program and supportive school community. Mizel students also have the unique opportunity to experience Intergenerational programming with residents at Zarrow Pointe Retirement Center. Art appreciation tours and classes are conducted at the Sherwin Miller Museum of Jewish Art, and students participate in planting and harvesting at the Community Garden, all located on the exceptional Zarrow Campus.
Contact: Dr. Cathy Kass
2021 E. 71st St., Tulsa
918.494.0953
mizelschool.org
office@mizelschool.org
Cookie-cutter molds don't fit everyone, nor do traditional classrooms. For 20 years, Christian Montessori Academy has offered metro Tulsa students innovative, progressive, and individualized opportunities using the Montessori Method of instruction in a non-denominational setting. For over 100 years, Montessori education has been a proven method for excellence in education. CMA students have a strong sense of citizenship, community involvement, and values. Students are encouraged to excel to their full potential in a non-stressful manner. Our advanced core curriculum available for ages 3-15 (preschool through 8th grade) includes: Mathematics, Language, Science, Geography, History, Life Skills, Sensorial Development, Spanish, Art, and Music. Extra-curricular activities include: art, piano, theater and swimming. Summer camp is also available to students in the community. If you feel your child would benefit from a non-traditional setting, please give us a call. Tours are given by appointment, 918.628.6524 or www.montessorilearning.org.
Contact: Ami Chapman
3702 S. 90th E. Ave., Tulsa
918.628.6524
montessorilearning.org
---
For more than 90 years, Monte Cassino School has been committed to academic excellence while educating the whole student. Beyond the classroom, Monte Cassino Students, ages PreK 3 – eighth grade, develop socially and morally within a supportive community to develop the active skills for life. Monte Cassino School offers a 14:1 student/teacher ratio; students who rank in the 94th percentile of school norms for standardized testing, teachers with advanced degrees and an wide-serving support system in our REACH department. Extra- curricular opportunities abound for all students including team sports, Robotics, Rocketry, Academic Bowl, fine arts and drama and more. Led by the legacy of the Benedictine Sisters, Monte Cassino School offers a distinctly Catholic education.
Contact: Kevin Smith, Headmaster
2206 S. Lewis Ave., Tulsa
918.746.4238
montecassino.org
---
The School of Saint Mary exists to carry out the educational mission of the Church – to educate students in peace, justice, and human rights, according to Gospel principles and Catholic tradition. The school strives to promote academic excellence, to be responsible stewards, and to motivate students to give generously of self in an attitude of Christian charity.
Quick Facts:
Four of the past five valedictorians at Bishop Kelley High School are graduates of the School of Saint Mary.
In annual standardized testing, our middle school students test like high school graduates.
99% of parents say the School instills a commitment to the Faith.
Contact: Ms. Maureen Clements, Principal
1365 E. 49th Pl., Tulsa
918.749.9361
schoolofsaintmary.com
---
With a 50-year history in Tulsa, Undercroft Montessori School is the first Montessori school in Oklahoma accredited through the American Montessori Society and AdvancEd. Undercroft provides an authentic Montessori education, which is uniquely effective for children from age 3 through 8th grade. Undercroft students are diverse in interests, personality and learning style. Our approach supports development of individual capacities, and our students are well prepared for high school with academic skills as well as life skills. Instruction is individualized as children take a more active role in their own learning, and our graduates thrive in a variety of both public and private high schools. Most importantly, our students love to learn. Call for a tour at 918.622.2890 or visit www.undercroft.org for more information.
Contact: Nancy Davis
3745 S. Hudson, Tulsa
918.622.2890
undercroft.org
---
The mission of University School is to challenge gifted students with a dynamic curriculum in a nurturing academic environment. We serve students from age 3 through 8th grade. Our program is well-rounded and includes art, music, physical education, foreign language, and computer classes for all students. Located on The University of Tulsa campus, our beautiful facility provides a unique setting and resources that few schools can match. University School students benefit from a rich variety of learning opportunities and interactions with college professors and students as they endeavor to maximize their potential, develop creativity, and become responsible citizens.
Contact: Debra Price, Associate Director
326 S. College Ave., Tulsa
918.631.5060
uschool.utulsa.edu
debra-price@utulsa.edu
Preparation for college begins in grade 6 with a seamless Catholic liberal arts curriculum through grade 12. Each class is aligned year after year to create pathways for students to reach their goals in college and in life. Students in grades 6-8 have opportunities to earn high school credit in math, science, and world language. Students in grades 9-12 can earn college credit in the extensive Advanced Placement program. College-level courses are available to upperclassmen through concurrent enrollment. Cascia Hall Upper School hosts a unique program called "Minimester" for students to explore student interests and ambitions. With an enrollment of approximately 550, students are related to as individuals, resulting in stronger motivation and achievement. One hundred percent of Cascia Hall seniors matriculate to college following graduation.
Contact: Makala Welsh
2520 S. Yorktown Ave., Tulsa
918.746.2604
casciahall.com
mwelsh@casciahall.com
Augustine Christian Academy is a Christian, classical, non-denominational, college preparatory school for grades K4–12. We are dedicated to educating young people to think, reason, and persuade from a distinctly Christian worldview. Our goal is to equip students to understand their times, to impact their culture and to serve God and man. Augustine Christian Academy uses a classical model that integrates every subject with the Biblical truths of the Christian faith. Find us on Facebook and on our website at www.acatulsa.org!
Contacts: Kirk Post, Headmaster and Founder; John Ahrens, Director of Operations
6310 E. 30th St., Tulsa
918.832.4600
acatulsa.org
office@acatulsa.org
---
Holland Hall is Tulsa's Pre-K through Grade 12 Independent Episcopal School. We offer an ambitious curriculum, an extensive array of exciting electives, dozens of individual and team sports, transformative arts programming, and an apprenticeship in self-reliance. Our student/teacher ratio of 10:1 means your child's teachers truly know who they are and where their strengths and passions lie. Located on a beautiful 162-acre campus, Holland Hall provides a lively and uncommonly kind community that honors the individual integrity of each child while providing the bedrock education every student needs to succeed in college, work, and the world beyond.
Contact: J.P. Culley, Headmaster
5666 E. 81st St., Tulsa
918.481.1111
hollandhall.org
---
Established in 1983, Metro Christian Academy is a state-accredited, college preparatory school serving students in P3-12th grade. From their first morning in the halls to the day they graduate, Metro Christian Academy students learn and live out the school's four pillars. Academics, spiritual life, activities and community each make up a vital part of the student experience.
Academics are taken seriously at every level. Our educational standards are clearly articulated and aligned to ensure every student receives a consistent education. MCA maintains small class sizes for students. They stay challenged and remain on track because teachers are in tune with them and can offer differentiated instruction.
Biblical principles and truths are woven throughout every part of the school. Students study the Bible, strengthen their faith, and serve the community through outreach and mission opportunities.
Students are encouraged to discover and display their talents in activities ranging from athletics to fine arts to leadership. Participation in activities builds character, strengthens skills and fosters relationships.
Metro cultivates innovators, artists, leaders, and lifelong learners so they are prepared for the path ahead of them. For more information visit www.metroca.com
Contact: Keith Currivean, PhD, Head of School
6363 S. Trenton Ave., Tulsa
918.745.9868
metroca.com
---
Mingo Valley Christian (PreK-12) has been partnering with Tulsa area families for over 40 years. We are a college preparatory, non-denominational, private school, encouraging personalized learning and maximum growth for each student. We partner with parents and incorporate a Christian worldview into all aspects of the learning process. Our students are tomorrow's leaders, so our school culture is infused with opportunities for leadership, mentoring, and service to the Tulsa community. Learning happens best in the context of relationships, so our teachers engage personally with each student to foster academic success. We offer honors and AP courses, NHS/NJHS, concurrent college enrollment, art, computer, music, and foreign language, with technology utilized throughout all academic disciplines. Our highly regarded theatre program attracts arts patrons from across the Tulsa community. Our athletic programs include football, volleyball, basketball, soccer, cross country/track, and cheer. For more information or to schedule a tour or shadowing, please call or visit our website, or visit us at our two open houses in the spring of 2020: January 28 (9 am-1 pm) and March 31 (9 am-1 pm). Office hours: 7:45 a.m.-3:45 p.m. Accreditation: State of Oklahoma (OPSAC); AdvancED; Association of Christian Schools International (ACSI)
Contact: Mrs. Lisa Padgett, Admissions
8304 S. 107th E. Ave., Tulsa
918.294.0404
mingovalley.org
---
The right school will change a child's future. At Rejoice Christian Schools (RCS), our experienced faculty provides for your child's best future through Christian nurturing, educational challenges, and small class sizes. Year after year, RCS continues to rank as one of the top academic schools in the country. Our God-given ministry is to lead young people to know Christ and train them in Biblical principles, Christian character, language and traditional subject matter. RCS offers a complete curriculum from Pre3 – 12th grade, including college preparatory and honors classes, a vibrant arts program and a dynamic sports program.
Contact: Heather Koerner, Registrar
13407 E. 106th Street North, Owasso
918.516.0050
rejoiceschool.com
---
Riverfield provides a student-centered approach to education for students 8 weeks through 12th Grade with an innovative program of authentic, experiential learning in which individuality is valued and the needs of the whole student are honored. Small class sizes, along with the collaborative nature of our classrooms, provide the opportunity for students to cultivate leadership, interpersonal skills, and the confidence needed for success today and tomorrow. Personalized programming and flexible scheduling offer Middle and Upper School students the opportunity to develop talents and explore interests in a college prep setting. The 120-acre campus encompasses a barnyard, hiking trails, gardens, freshwater system, outdoor classrooms and athletic fields. Accredited by the Independent Schools Association of the Southwest (ISAS), National Association for the Education of Young Children (NAEYC) and Oklahoma Private School Accreditation Commission (OPSAC).
Contact: Kacey Davenport
2433 W. 61st St., Tulsa
918.446.3553
riverfield.org
---
Founded in 1961, Town & Country School is Oklahoma's only accredited, non-public, full-day program specifically designed to meet the needs of students who have been diagnosed with learning disabilities, attention disorders, and Autism Spectrum Disorders. Serving students in grades 1-12, Town & Country improves each student's life by advancing critical academic, social and personal skills through individualized attention, family support and flexible curriculum enhancements. Children with learning disabilities, attention disorders, and Autism Spectrum Disorders are bright – they just learn differently. We look beyond their difficulties to find our students' strengths. This builds self-esteem and inspires our students to learn. We believe that by providing the right tools and developing the right skills, our students can be successful in their life goals.
Contact: Loretta Keller, Executive Director
8906 E. 34th St., Tulsa
918.296.3113
tandcschool.org
---
Wright Christian Academy has been serving Tulsa and the greater area for more than 30 years. Our goals are simple…partner with families to educate children from a Christian perspective so they can impact the world with the love of Christ. As a college preparatory academic institution, we are accredited by the Association of Christian Schools International (ACSI).
With a low student-to-teacher ratio, we are able to minister at the same time we teach. We are interested in families, not just students. We make a daily effort to reach into the young lives in our care and make a positive influence on their academics, character, spirituality and quality of life.
We are accessible and affordable. At a time when tuition costs are being questioned across the country, we have determined to remain financially within reach. Our tuition costs are the lowest in the Tulsa area, our demographics are diverse and we are physically located in an area that can be easily reached from a variety of points around the city on the I-244/169/I-44 corridor.
We were just voted "Best in The World" private Christian school for 2019. We love where we are called to serve. Come join us!
11391 E. Admiral Pl., Tulsa
918.438.0922
wrightchristianacademy.com
Ahha Tulsa is the arts destination for families and teens to explore, experience, and create! Check out THE STUDIO for drop-in activities that let guests think like artists through open-ended creative exploration and discovery. Select your own materials from a wide array of possibilities and make your own unique project. Ahha is also home to immersive art – make sure to visit the King's Mouth (created by The Flaming Lips) through May 2020 and visit the new EXPERIENCE: IMAGINE opening May 2020. Activities are included with the price of admission: $12.75 for adults, $8.75 for youth (3-17), and free for kids under 3 and ahha members. Be sure to keep in touch for information about community art classes, teen programs, and camps for school-aged children. Explore your creativity today! www.ahhatulsa.org
101 E. Archer St., Tulsa
ahhatulsa.org
---
Aim High Academy offers gymnastics, ninja, and dance classes. These classes not only teach strength, flexibility, balance, and coordination but also build self-esteem and confidence. Aim High Academy's mission is to combine Fitness and Faith to help build bright Futures. For more information on our classes or enrollment, log on to www.aimhighgym.org.
Main Campus, 7020 E. 38th St., Tulsa, 918.664.8683
North Campus, 3740 E. Admiral Pl., Tulsa, 918.794.4774
aimhighgym.org
---
Brain Balance of Tulsa offers a comprehensive, drug-free program that helps kids overcome their behavioral and learning difficulties enabling them to reach their social and academic potential. If your child suffers with behavioral issues, ADHD or a learning disability then you've experienced their painful frustration and lack of confidence both academically and socially. At Brain Balance Achievement Centers, we can help your child achieve success behaviorally, socially, and academically. We are specialized achievement centers that utilize a drug-free, whole-child approach to address the underlying issues in many of the behavioral, developmental and learning disorders that plague so many children today. Call us today to schedule your free consultation!
6022 S. Yale Ave., Kingspointe Village, Tulsa
918.488.8991
brainbalancecenters.com
---
Miller Swim School has been in the business of swimming for over 60 years. We believe in building a safer community, one family at a time, through swim lessons, water safety education, and drowning prevention.
Through participation in water activities, students are able to gain self-discipline, coordination, and balance. Studies have also shown that swimming lessons help children grow socially and intellectually as well.
At Miller Swim School, students are grouped according to ability and comfort in the water. Classes are offered year-round, in both morning and evening at our main facility in Tulsa and at our second location located in Jenks at 91st and Elwood!
Transportation for large groups, Schools, and Early Learning Centers may be provided in our Miller Buses as well.
Miller Swim School also offers party packages and open swim times for families and friends to enjoy the pool each Saturday and Sunday.
Check out our website to find our complete summer and year-round program schedules as well as more information regarding parties and the other classes we offer! Also, "like" us on Facebook and Instagram to stay up to date on current news and discounts!
Ending the drowning epidemic, one swimmer at a time!
Miller Swim School Tulsa, 6415 S. Mingo Rd., Tulsa
Miller Swim School Jenks, 525 W. 91st St. S., Jenks
918.254.1988
millerswimschool.com
---
Step onto the field during any Lil' Kickers class and you will find it transformed into a world created just for your child. Our well-trained coaches will thrill your child with 50 minutes of highly creative, high energy and age-appropriate activities that serve as a great introduction to soccer, and help children master developmental milestones, appropriate for their age. Because Lil' Kickers is first and foremost a child development program, our purpose is really to help children mature on all levels. Our program focuses on helping children build strong physical, intellectual and emotional skills that will help them be successful on and off the soccer field. We believe in teaching children in ways that suit their developmental level. So, you won't see adult-like skill drills in our classes, but you will see teaching methods specifically designed to create an atmosphere that is effective and fun. You will also see happy, confident and sweaty kids who are eager to learn and want to keep coming back for more. Whether your child is new to soccer or has already developed a love for the game, the progressive nature of Lil' Kickers offers a place for children at every level. Our convenient class times provide families options to accommodate multiple children and busy schedules.
*2nd Winter sessions runs through March 14th. Open enrollment, SIGN UP TODAY!*
*Spring break camp will be March 16th – 20th *
*Spring Lil Kickers will begin March 23rd. Spring registration will be open by mid February*
Contact: Dustin Knight
5817 S. 118th E. Ave., Tulsa
918.249.0044
soccercitytulsa.com
---
Encourage and grow your child's passion for wildlife at the Tulsa Zoo! Through our fun and engaging education programs, we inspire guests of all ages. Children can GO WILD at our zoo camps and classes with hands-on activities and up-close animal experiences. School and outreach programs offer unique ways to explore the zoo or to bring the zoo to you. Upgrade your experience and spend the night at the zoo – look for scheduled Snooz-a-pa-ZOO-za family overnights or book your own L.U.N.A. group outing. Every day brings new opportunities to discover more about animals during Meet the Keepers. The zoo offers year-round learning experiences for individuals, schools, groups, and entire families – from toddlers to grandparents. Visit tulsazoo.org to discover more about educational opportunities at the Tulsa Zoo. Tulsa Zoo: Connecting, Caring, Advocating for Wildlife, People and Wild Places.
6421 E. 36th St. N., Tulsa
918.669.6600
tulsazoo.org
---