Tulsa Symphony Announces Partnership with Tulsa Area United Way For February 4th Concert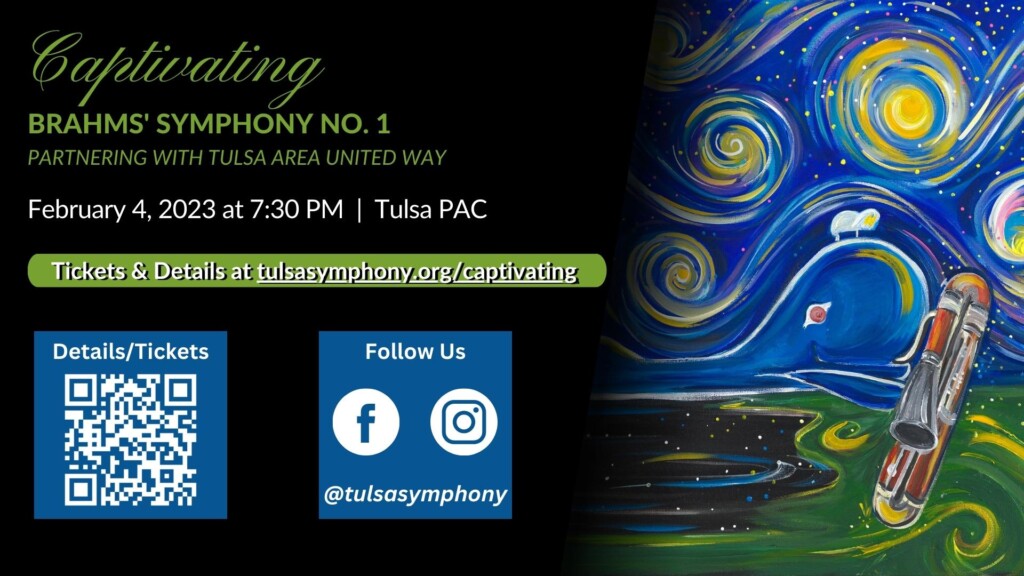 The Tulsa Symphony is excited to share their upcoming concert on Saturday, February 4th, featuring a captivating performance of Brahms' Symphony No. 1 in C minor, Op. 68. Through an original partnership with the Tulsa Area United Way, this performance unites the ideas of two community service organizations that are committed to bettering the Tulsa area and region of northeastern Oklahoma.
Executive Director of Tulsa Symphony, Keith C. Elder, states   
"The Tulsa Symphony and the Tulsa Area United Way share a common mission and vision to serve our wonderful community through human connection. This partnership distinctly highlights the importance of the arts in our city, and we are excited to pair two powerhouse organizations to share the power of music. Working together to unite people through music and service gives us great pride and admiration for the Tulsa Area United Way."
United Way seeks to improve lives by mobilizing the caring power of communities around the world to advance the common good.
"Since Keith Elder came to the Tulsa Symphony, we've seen their musicians increasingly visible in our community, playing, and lifting the spirits of nonprofit clients at the Day Center for the Homeless, for example. We're looking forward to bringing together Tulsa Symphony and Tulsa Area United Way fans to benefit our 59 nonprofits since music connects us and reminds us of the humanity we have in common," said Alison Anthony, president, and CEO of Tulsa Area United Way. "Come hear Johannes Brahms' moving music and enjoy it more than ever knowing you are helping your community in need at the same time."
Tulsa Symphony's performance of Captivating: Brahms' Symphony No. 1, will be downtown at the Tulsa Performing Arts Center on Saturday February 4th, at 7:30pm, and is open to the public. This concert features guest conductor Yaniv Dinur. Tickets can be found and purchased at https://www.tulsasymphony.org/captivating. Season subscriptions are still available for this current season until February 3rd. Please call us at 918-584-3645 to purchase.
Stay up to date about future events by following us on Facebook and Instagram @tulsasymphony.
If you would like additional information about the Tulsa Symphony, or to become involved with this organization that directly benefits the community, please contact Amberlyn Beach at 918-584-3645 x 220.