Tulsa Parks and TU Athletics Kick Off Hurricane Youth Basketball League for Fall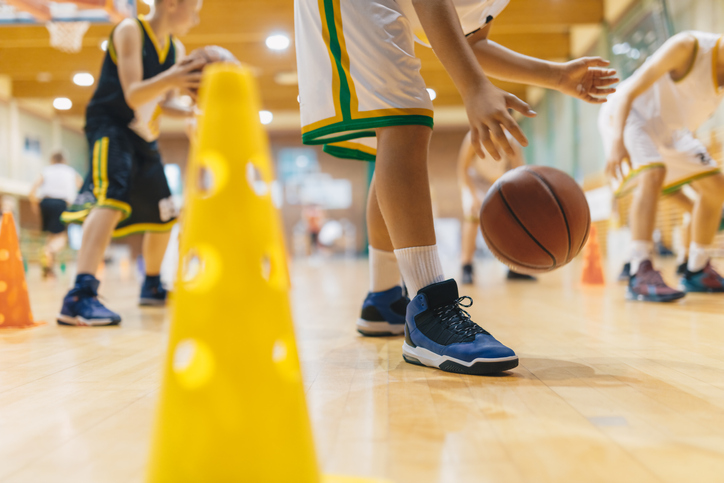 Tulsa Parks will host a Co-ed Fall Basketball League for kindergarten through fifth-grade students, thanks to a partnership with the University of Tulsa Athletics Department.
There are no tryouts. Everyone participates with equal playing time and will receive a team t-shirt.
"The Hurricane Youth basketball league is for all skill levels, from kids who are just learning the game to those established teams who want to continue to enhance their skills," Anna America, Chief of Culture and Recreation and Parks Director said.
Registration is $65 per child. All students must be registered by December 2, 2022. After that date, a $10 fee is added to your student's registration. A 25 percent fee is added for residents living outside the City of Tulsa limits.
The Hurricane Youth Basketball is a co-ed league for kindergarten through fifth-grade students. The season starts Saturday, January 14. Teams will play in the Reed, Hicks, and Whiteside Parks community centers.
"We are excited to partner with Tulsa Parks and the community at large. Our goal is to embrace and support youth sports in our community and give back through this partnership," Erik Konkol, Tulsa Men's Basketball Head Coach said. "We hope the kids participating in this league will have fun learning and competing while making everlasting memories."
"We are thrilled to be involved in this partnership with Tulsa Parks. We can't wait to serve and give back to our community. So many of our players here at TU have benefited from the positive impact of a youth program such as this," Angie Nelp, Tulsa Women's Basketball Head Coach said. "We encourage kids to dream big; this initiative will help put those dreams into motion."
The Hurricane Youth League season will run from January 14 through March 4, with an eight-game guarantee. Games will be held on weekends in a recreational, co-ed format in the community centers at Hicks, Reed, and Whiteside Parks.
Register online by going to guide.tulsaparks.org, or register in person at any Tulsa Parks Community Center.
Volunteer Coaches Needed
Tulsa Parks Youth Sports Leagues also rely on volunteers to coach teams. The presence and mentorship of a coach give young athletes life-changing opportunities that can have a long-term, positive impact on their lives.
Bilingual coaches and referees are especially needed to help provide inclusive sports opportunities in our community. All Tulsa Parks coaches and referees must fill out an application and a background screening form. Referees are paid $25-$30 per game.
Scholarships Available
Limited scholarships are available for student-athletes. Contact Tarah Moutray for more information on scholarships, or to volunteer as a coach/referee at (918) 596-1520 or tmoutray@cityoftulsa.org.