Tulsa Botanic Garden's family-friendly Day In the Garden offers music, bubbles, costumed characters and more.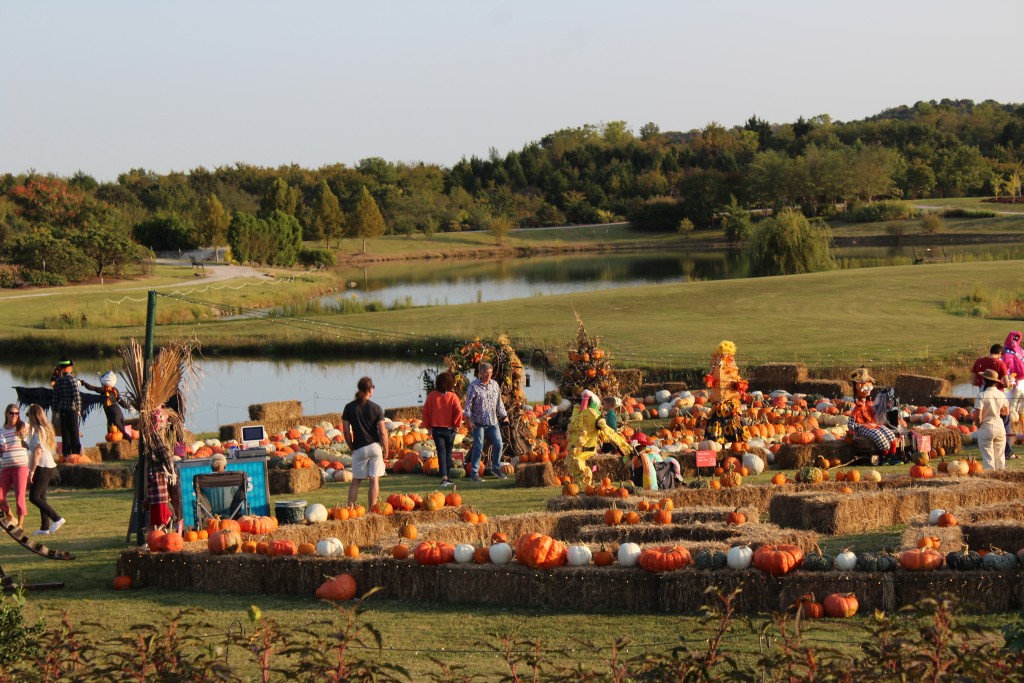 Tulsa Botanic Garden's ninth annual D.I.G. – short for Day In the Garden – will be Sunday, September 26 from 11 a.m. to 3 p.m. Proceeds from the event benefit the Garden, a non-profit organization.
The family-oriented event will offer the feel of a fall picnic with catered lunch and live music from Gregory Fallis & The Green Horns brass band and Hot Toast Music Company. Activities at the come-and-go event will include decorating mini-pumpkins to take home, stations where kids can make giant bubbles, a scavenger hunt and photo booth for taking family snapshots.
The Garden will be decorated for their annual Autumn in the Botanic Garden festival with a pumpkin patch, scarecrows made by the community, a hay maze and more. Costumed characters will be strolling the Garden to visit with kids and take photos and families will be able to explore the Children's Discovery Garden and Tandy Floral Terraces.
All activities are planned for outside or a covered, open-air setting. The Garden will only be open for D.I.G. ticket holders and will be closed to general admission for the day. The Garden will update safety protocols for the event on their website if needed.
Tickets for DIG are $45 for member adults and $65 for non-member adults and include all activities, entertainment, lunch and complimentary beer, wine, mimosas and a signature cocktails as well as non-alcoholic drinks. Children are free with a paid adult.
Early bird tickets (purchased by Sept. 6) are $40 for member adults; $60 for non-member adults.
D.I.G. 2021 Sponsors include: International Insurance Brokers, Ltd., Tulsa Kids Magazine, 106.9 K-Hits, Carter & Higgins Orthodontics, Pat and Clayton Woodrum and Barbara Smallwood. Proceeds from the annual event help support the Children's Discovery Garden.
For more information or to purchase tickets, visit TulsaBotanic.org or call 918-289-0330.