Working Out at Home:
Resources from local businesses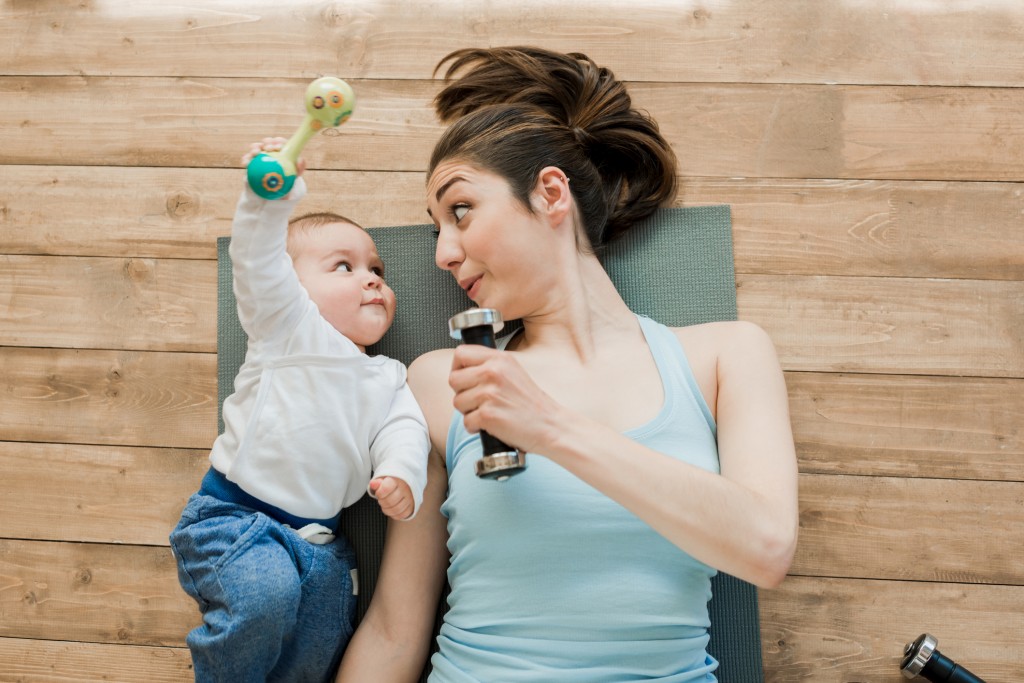 Getting regular physical activity is important, but with gyms closed and people in self-quarantine, you may be needing to come up with new solutions. Of course, you can still run, walk and ride your bike, but it is nice to have some at-home options as well. Here are a few offers from local businesses. Have something you think we should add? Email details to tara.rittler@gmail.com.
Be Love Yoga Studio has been doing LiveStream Yoga Videos. As of March 29, they announced on Facebook that they will be switching up their virtual classes, so head to their Facebook page for updates.
Follow them on Facebook: Be Love Yoga Studio Tulsa, Be Love Yoga Studio Jenks and Be Love Yoga Studio Owasso
About Christine: "I run an online health and fitness company where I offer online bootcamp groups. These groups are accessed through a private app so only my members have access to the group. My customers receive 1:1 coaching, healthy recipes, snack ideas, weekly meal plans, nutrition tips, virtual workouts, inspirational posts and accountability as they log their workouts! All fitness levels are welcome as each workout can be modified to fit their fitness level."
Christine is offering to send anyone who fills out this form 14 FREE workouts + healthy recipes that will be a hit with both kids and adults.
I AM Kids Yoga offers yoga classes just for kids! Kids can enjoy going on imaginative adventures while learning classic yoga moves. I AM Kids will be doing some live stream yoga classes in the near future, so follow them on Facebook for updates!
Life Time is now offering numerous online classes, available to both members and nonmembers of Life Time (for free!). Find them here! Additionally Life Time offers nutrition guidance, recipes and small group training. Go to lifetime.life for more information.
Midtown Athletics is offering daily live workouts on Instagram and Facebook, weekdays at noon, that are 30 minutes in length and all bodyweight. Workouts can be done together as a family and are for beginners to advanced. These workouts are FREE, but we appreciate a donation on Venmo, if you're so inclined.
Join Midtown Martial Arts for their "Just 4 Kicks" workout on Facebook/Instagram Live every weekday morning at 11 a.m.! Workouts are 20-30 minutes long and great for kids.
SALT Yoga is doing free yoga sessions on Facebook live daily at 9 a.m. and 5:30 p.m. Follow them here to make sure you don't miss it!
Shape Your Future has long been a leader in promoting active, healthy lifestyles in Oklahoma. Check out some of their at-home workout videos below, and find more at youtube.com/shapeyourfuture.
Cabin fever? Try these exercises you can do in your home using household equipment to still get your 30 minutes of physical activity in (and 60 for kids)!
Practice safe social distancing by getting some sunshine outside. These moves are great because they're free and you're able to use the environment around you. Adults need 30 minutes of physical activity a day and kids need 60.
SSB Kids is hosting fun workout videos to their Facebook page, including a Minions Zumba routine and ideas for perfecting your backbends. Follow them here.
From the YMCA: "Welcome to Y 360, one of the many resources for the all in the Tulsa Metro Area. Check out Y 360 today and take a Yoga, Barre, Bootcamp, or Older Active Adult class today that you can do at home with our instructors!"
YWCA Tulsa is creating virtual content to post on social media and their website. This will include activities that parents and kids can do together to get moving at home! Check back for updates!
Comments
comments