The Power of Digital Access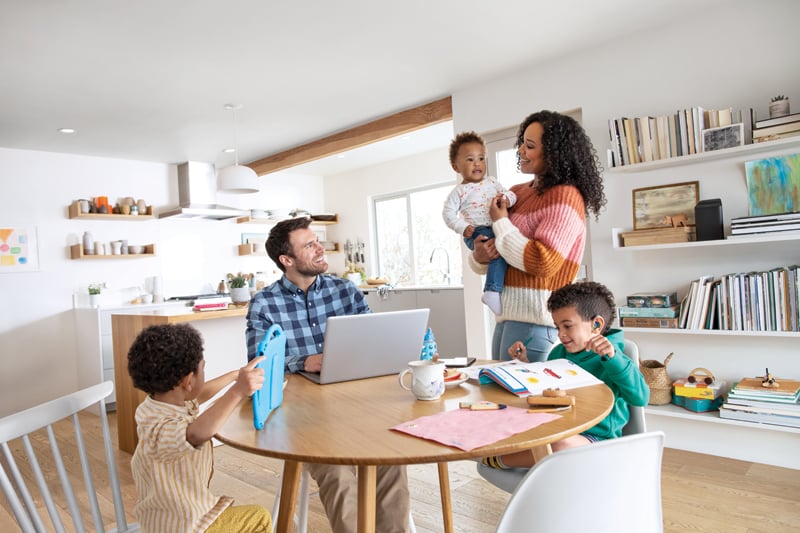 Sponsored by Cox Communications
Today, most of us don't think twice about access to the internet for all sorts of things that have become essential in our daily routine at home, at work and at play. In school, this is especially true. Children are exposed to the latest technology in their classrooms and use the internet as a gateway to learning, information and exploration. While many children have the same technology and access at home which allows them to retrieve homework assignments, communicate with their teachers and research topics online, many children in our community do not have what is now essential in the 21st Century — a computer with internet access in their home.
Access to the digital world, specifically the internet, is an absolute necessity today for every student. For years, colleges have required students to have their own computers. It's estimated that 76 percent of K-12 teachers assign internet-based homework. Where does that leave children who don't have broadband internet access at home?
Home computers, in addition to broadband internet service, remove one more barrier to ensuring that students have what they need to succeed in school and in life. Success in school goes well beyond the doors of the classroom, as the computer skills that are learned spill over into students' daily lives, assisting families in maintaining their budgets, obtaining employment, getting proper healthcare and engaging their communities.
The internet empowers children and is AS CRITICAL today as pencil and paper were 20 years ago.   It's a tool that helps ensure that ALL students are set up for success.
Cox Communications and its Connect2Compete program provide low-cost internet services to economically disadvantaged students and their families. By providing students with low-cost home internet service and access to computers, they are now able to complete schoolwork in their own homes rather than having to go to a neighborhood library or fast food restaurant to access the internet over a public Wi-Fi service. This program helps us all take positive steps toward bringing students into the digital world so they can use it on their own terms.
By helping people get online, Cox is linking them with the tools, resources and information they need to transform their lives and their communities. And, by receiving these tools in the beginning of their school years, students are not only better prepared to succeed in school — they are better prepared to face the challenges of obtaining higher education through college or training programs. This program demonstrates the powerful impact one company can have on its local school district and our children.
We also share resources through the Cox Digital Academy. The Cox Digital Academy provides easy access to computer literacy tips, educational videos, tutorials and games. You can also learn how to keep your kids safe on social media, financial wellness and more.
To learn more about these programs, visit www.cox.com/connect2compete.