North Tulsa Economic Development Initiative to host the 19th annual North Tulsa Back 2 School Extravaganza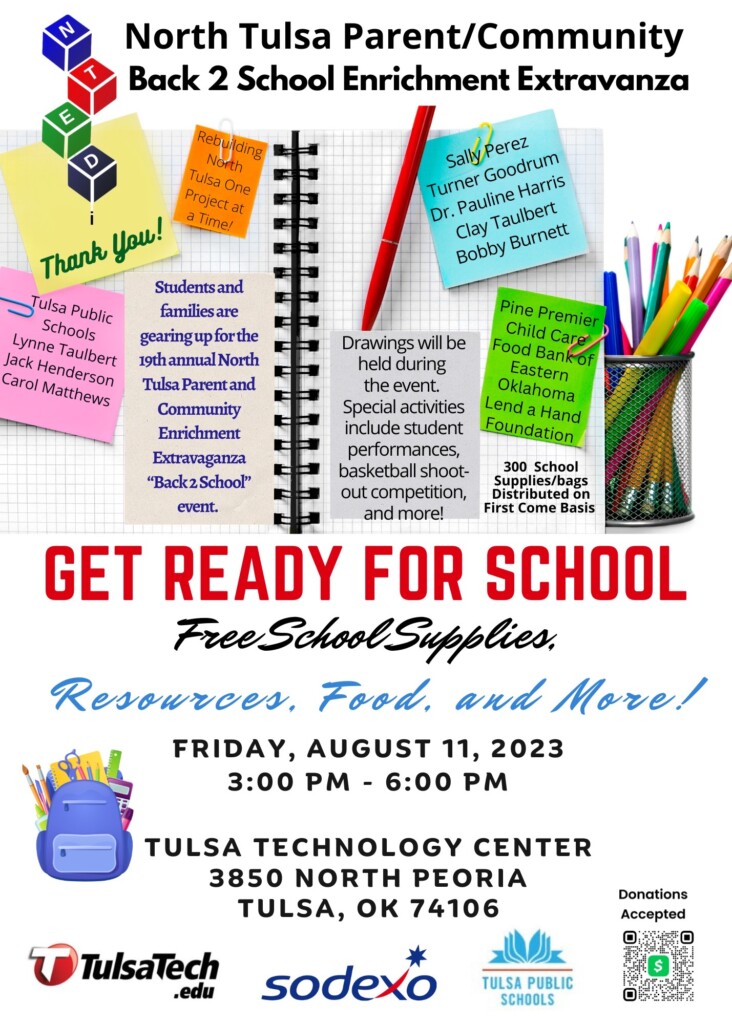 Who:
Students and families are gearing up for the 19th annual North Tulsa Parent and Community Enrichment Extravaganza "Back 2 School" event.
Schools in the McLain feeder pattern will have a booth to share information. Other booths will include community-based organizations, Sodexo, TPS employment opportunities, and more. Booth participants are asked to provide a gift valued $50 are more for the drawings.
What:
The event focuses on providing educational information and building strong partnerships with parents, stakeholders and concerned citizens. We need contributions, volunteers, and gifts for drawing.
When:
Friday, August 11, 2023, from 3-6 p.m.
Where:
Tulsa Technology Center, 3850 North Peoria, Tulsa OK 74106
Why:
To provide school supplies to 300 students. To provide community support for education, connecting schools with families and the community, as well as encouraging parental involvement in their child's education.
The first 300 students to arrive will receive supplies, backpack and/or school bag. Drawings will be held during the event. Special activities include student performances, a basketball shoot-out competition, guest presenters include Dr. Deborah Gist, and Dr. Lana Turner-Addison.
Contact: