Navigating the Path to a Bachelor's Degree with the Tulsa Higher Education Consortium
When it comes to choosing what college to attend, there are many things to consider. Can I fit classes into my busy schedule? Can I afford it? Can I complete my entire degree in Tulsa? Will there be a job for me after graduation? Finding answers to these questions can be time consuming and involve a lot of research. The Tulsa Higher Education Consortium is here to help provide answers to those questions. Tulsa is a city with many higher education institution options. Collaboration among colleges and universities is not only a win for institutions, more importantly, it is a win for students.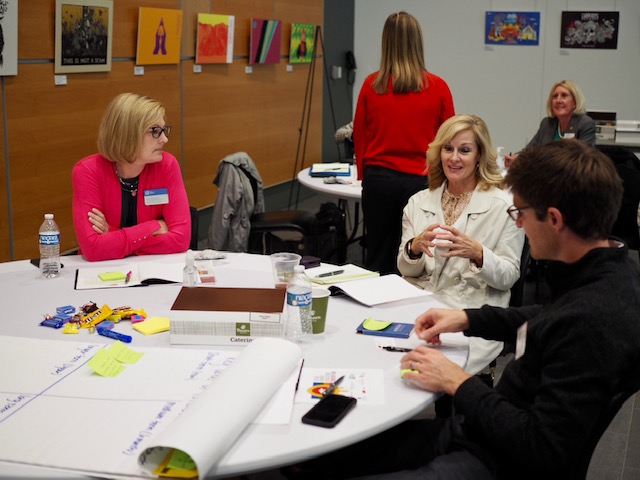 The Tulsa Higher Education Consortium is a collaboration of seven Tulsa-area higher education institutions as well as seven affiliate members working together to create clear pathways to a degree in Tulsa. This collaboration began in 2018 with the Tulsa Transfer Project, an initiative to create degree pathways that start with an Associates degree from Tulsa Community College and end with a Bachelor's degree at another Tulsa-area institution. The value of this collaboration is enormous as students now have access to a variety of high quality and affordable degree options while living in Tulsa.
When institutions align and work together, students benefit. With increased communication among institutions, students are guided through the transfer process and receive ongoing support throughout their entire higher education journey – start to finish.
Tulsa Higher Education Consortium Members
Institutional members of the Tulsa Higher Education Consortium include:
Langston University

Northeastern State University

Oklahoma State University- Tulsa

University of Oklahoma- Tulsa

Rogers State University

Tulsa Community College

University of Tulsa
Affiliate members include:
City of Tulsa

Tulsa Regional Chamber

Broken Arrow Chamber of Commerce

Oklahoma State Regents of Higher Education

ImpactTulsa

Tulsa Community Foundation

Schusterman Family Philanthropies
The Tulsa Higher Education Consortium represents a citywide effort to support students as they complete their degrees. Together, the partners within the Consortium are able to rewrite the definition of competition vs. collaboration in higher education to not only increase degree completion, but also career placement and advancement.
The Consortium recognizes that higher education cannot act alone; students must also have access to Tulsa's thriving business and industry scene. With all of the Consortium partners working together to support students, there is increased communication between degree programs and businesses looking to hire talented individuals. For many, Tulsa is not a pass through destination; it is home. As a collective, the Consortium works together to ensure Tulsans are receiving a high quality education leading to a high paying job, all without leaving the City.
Over time, cross-institutional partnerships and innovation for our city will continue to grow and lead to stronger outcomes for our citizens. Earning a degree in Tulsa has never been easier. Anyone considering beginning a degree, continuing a degree, or restarting a degree, can visit tulsahighered.com to find the path that works best for them. Consortium institutions and partners are committed to providing a Tulsa higher education experience that is accessible, equitable, affordable, and sets students up for a lifetime of success.
Tulsa is an innovative city with innovative leaders, who care deeply about education. The future of our City is bright and full of opportunities.