Showtimes Calendar: Live Music and Theater Happening This Month in Tulsa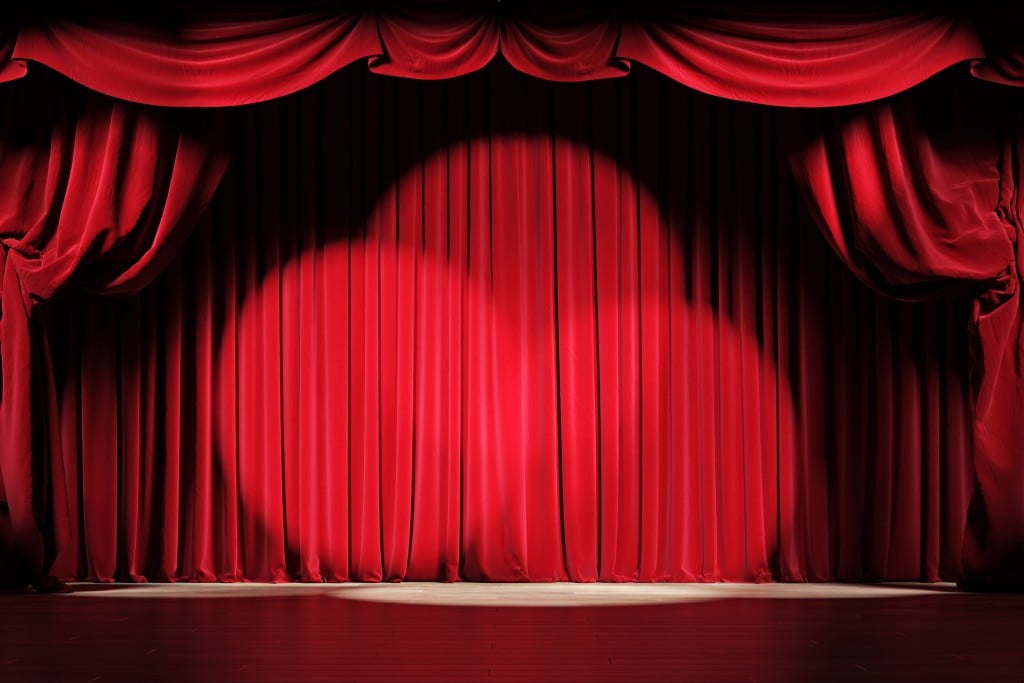 From Broadway performances to the best local children's theater, here are the performances you won't want to miss this month in Tulsa. Check each performance's website to purchase tickets and confirm details.
September
September 9, 8 p.m.
ONEOK Field, 201 N. Elgin Ave.
Disney lovers of all ages will enjoy the magic of the most iconic musical moments from favorite Walt Disney Animation Studios films released since 2008, as Tulsa Symphony performs this live film concert at ONEOK Field, complete with fireworks!
Your entire family will treasure the memories made with selections from Tangled, Wreck-It Ralph, Bolt, Big Hero 6, Winnie the Pooh, Frozen, Moana, The Princess and the Frog, and Zootopia.
This is a must-see for anyone with little princes or princesses in their life!
September 9, 7-10 p.m.
Guthrie Green, 111 E. Reconciliation Way
Guthrie Green was made for music! Don't miss a special concert night on the Green featuring live performances by Oklahoma natives Parker Millsap, U.S. Poet Laureate Joy Harjo, and Samantha Crain from 7 p.m. to 10 p.m. Be sure to bring your appetite to sample food trucks and local snack vendors.
September 15-25, various showtimes
Tulsa PAC, 110 E. 2nd St.
Having recently demolished another car, Daisy Werthan, a rich, sharp-tongued Jewish widow of seventy-two, is informed by her son, Boolie, that henceforth she must rely on the services of a chauffeur. Presented by World Stage Theatre Company
September 16, 6:30 p.m.
McKnight Center for the Performing Arts, 705 W. University Ave., Stillwater
Lightwire Theater brings the classic fable of the slow and steady Tortoise and the nimble but overconfident Hare to dazzling life. Creators Ian Carney and Corbin Popp build a magical world with electroluminescent wire and puppetry that all ages find fascinating to watch. With spectacular visuals, poignant storytelling, and a variety of musical accompaniment, the entire family will love this new take on the time-honored story.
September 18, 3 p.m.
Tulsa PAC, 110 E. 2nd St.
Performance by the renowned Viano String Quartet. Presented by Chamber Music Tulsa
September 18, 7-10 p.m.
Guthrie Green, 111 E. Reconciliation Way
We're bringing back a Tulsa favorite, "Hip-Hop 918: Kickin' It Old School," featuring local and national musical acts and dance performances reminiscent of the golden age of hip-hop. The concert will take the Green back to the late '80s and early '90s. This year's featured headliners include Tulsa's own Steph Simon featuring a cipher of local rappers; British rapper, actress, and radio personality Monie Love; and The Sugarhill Gang with special guests Melle Mel & Scorpio.
September 24, 8 p.m.
Tulsa PAC, 110 E. 2nd St.
Marcelo Lenninger, guest conductor Natasha Paremski, piano Richard Wagner – Prelude to Act Il of Lohengrin Sergei Rachmaninoff – Piano Concerto No. 2 Dmitri Shostakovich – Symphony No. 5. Presented by Tulsa Symphony
September 27-October 2, various showtimes
Tulsa PAC, 110 E. 2nd St.
Intertwining two mythic tales — that of young dreamers Orpheus and Eurydice, and that of King Hades and his wife Persephone — HADESTOWN is a haunting and hopeful theatrical experience that grabs you and never lets go. Presented by Celebrity Attractions
September 30-October 9, various showtimes
Spotlight Theatre, 1381 S. Riverside Dr.
Spotlight Children's Theatre presents an original play, "Characters"!