HallowMarine with Oklahoma Aquarium
Sponsored by Oklahoma Aquarium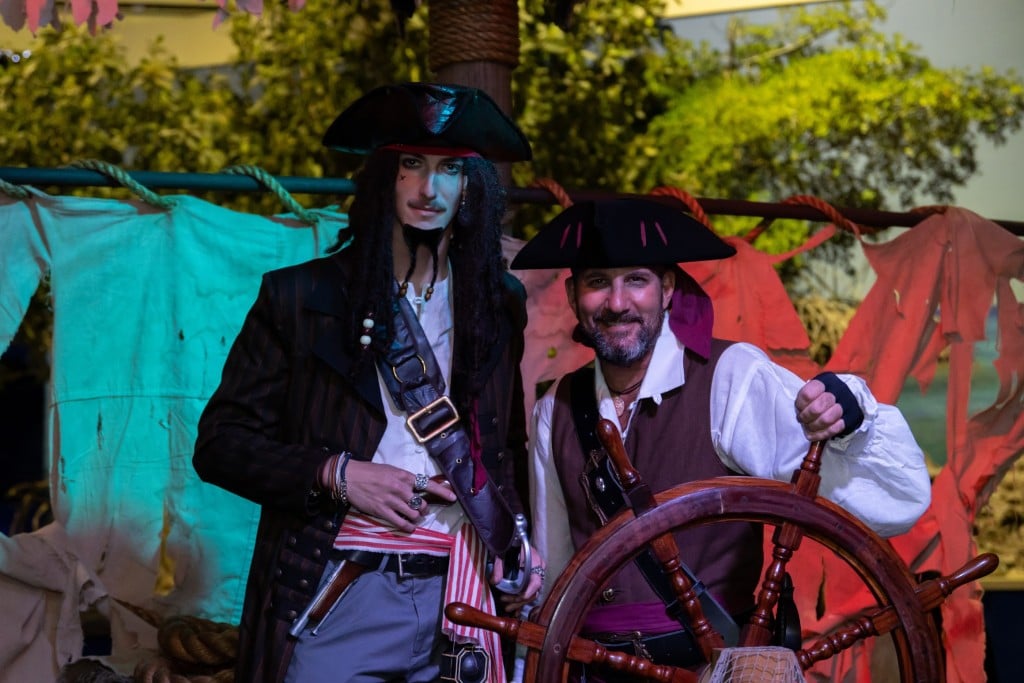 The Oklahoma Aquarium is excited to celebrate our 19th annual HallowMarine event presented by BancFirst. This fantastic, week-long indoor trick-or-treating experience is fun for all ages and kicks off on October 25 and continues through October 31.
What makes HallowMarine so special?
In addition to being a completely indoor event, guests not only trick-or-treat at tables featuring local businesses, but they also get to visit all 10,000 of their amazing animals. From the touch tanks in the Amazing Invertebrates gallery to the Shark Tunnel, featuring the world's largest collection of bull sharks, there is so much to see and do.
What's on the trick-or-treat trail?
Each evening from 6:30 – 9:00 p.m. guests trick-or-treat at sponsor tables on the trick-or-treat trail throughout the entire 86,000 sqft of the Oklahoma Aquarium. Each sponsor station is decorated, and guests will vote on their favorite station. The best part? They only allow good candy – for real. It's in their sponsor contract.
What else is there to do?
As if the trick-or-treat trail and all 10,000 of their animals aren't enough, there's plenty to keep your aqua fans entertained. The Oklahoma Aquarium will have its 20′ aquatic-themed bounce house on the back deck. This unique bounce house experience features an obstacle course, climbing wall, maze, and a slide! This is free for HallowMarine guests.
The biggest attraction they have in store this year is their brand-new custom aquatic-themed carousel. This beautiful carousel features all your favorite sea animals. HallowMarine is their first large event with this new attraction, and you're sure to fall in love with this amazing new feature. With a small price point of only $3 for the first rider and $2 for each additional rider in the group, the whole family can enjoy it. The best part is it's accessible for all!
Costume Contest For All
With a seven-night event, costume contests can be hit or miss. This year the Oklahoma Aquarium is taking its contest digital. Contestants can post a picture of themselves in costume at the aquarium and post it on Facebook or Instagram and use the hashtag #HallowMarine2022 to enter. Judges will review all the entries on November 1 and pick their favorites from the week. Winners receive free admission to the aquarium and a HallowMarine 2022 T-shirt. Categories include kids, teens, adults and groups.
All The Details
Oklahoma Aquarium's HallowMarine tickets are on sale now.
Early bird prices save you $5.95 per ticket and are on sale until October 15th, then the price increases.
The doors open for the event each evening at 6:30 p.m. and the last entry is at 8:00 p.m. so plan accordingly.
Get all the details at okaquarium.org and start planning your HallowMarine adventure.