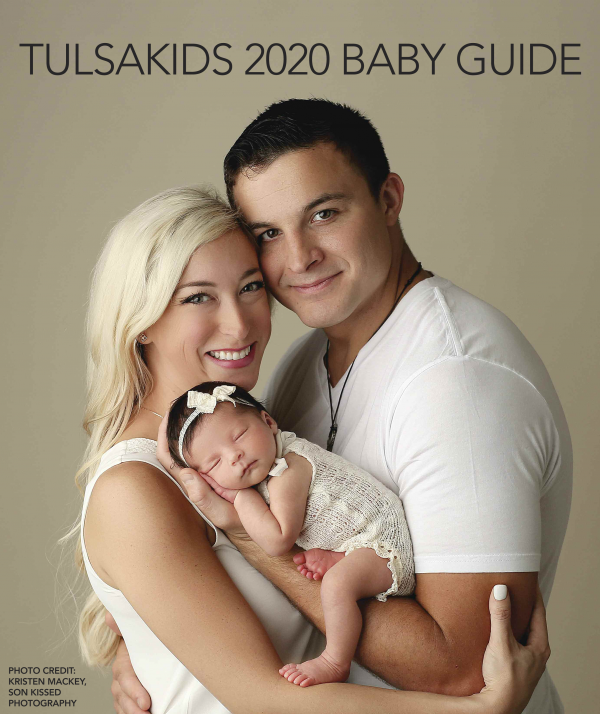 Click on the cover to read our 2020-2021 Baby Guide!
Contents Include: 
The Baby Guide to (Almost) Everything: A Directory for New and Expectant Parents
Sleep Safety Tips from Safe Kids Worldwide
Feeding Your Baby: Feeding Tips for the First Year
Baby's Health: Expert Advice on When to Take Your Sick Baby to the Doctor
Pregnancy and the Pandemic
Start Saving for College Now with a 529 Plan
MISSION STATEMENT:
We designed the TulsaKids Baby Guide to be a one-stop, comprehensive resource for expectant and new parents. The Baby Guide will provide information for couples planning to become pregnant, for pregnant women, and for new parents who are looking for answers to questions during that important first year with baby. We have worked hard to bring together information about medical care and options, pregnancy, safety, childcare, support and educational groups, and developmental information for the first year of life. With TulsaKids' 24th Annual Baby Guide, we have found that the Tulsa community has a wealth of support, services and information for new and expectant parents. We hope it will help you throughout the year as you enter the exciting (and often confusing) world of being a parent.