Free to Read
2019 Summer Reading Program Supports the Freedom of Choice in Reading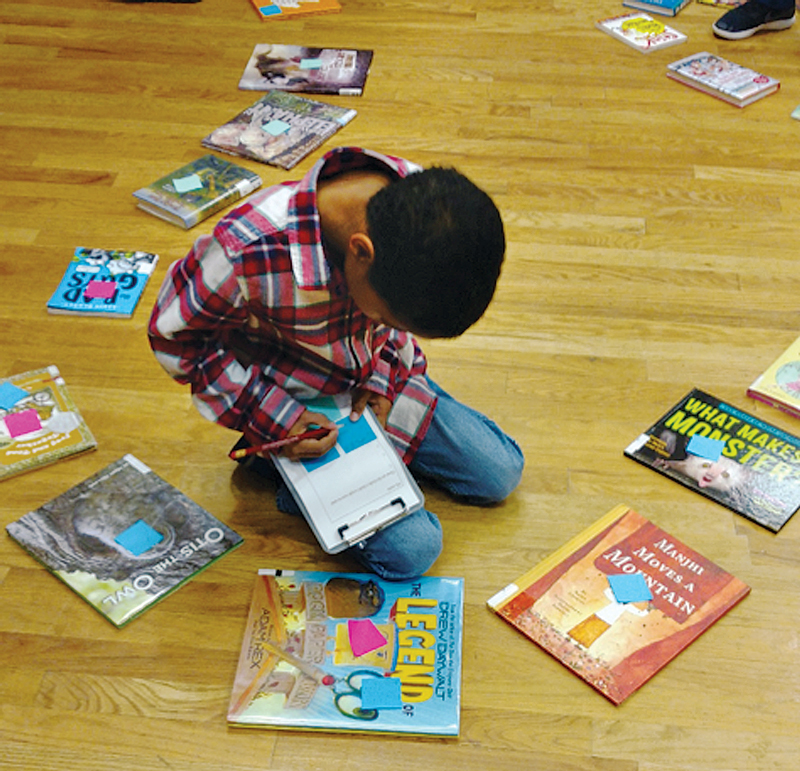 The Virtuous Cycle of Reading
If there is one value Americans hold dear, it is our freedom. Free to worship in the way we want, free to speak and protest, free to be.
That freedom is key in helping your children become confident and independent readers. Research shows that children who have a free choice of what to read are more likely to read longer and with more attention.
And the more children read, the more they will want to read – and the better they will become at reading. It's a virtuous cycle that puts young readers on a track to succeed in school and life.
Reading Freely Leads to Reading Frequently
For reading outside of school, it's important to free your children from the "read this, not that" box – let them choose what floats their reading boat!
Joke books? OK!
Books about how to survive in the desert? Why not!
Magazines about bugs, or American Girl Dolls, or sports cars? Absolutely!
It all counts, and it all helps. As explained in the book Readers, Reading, and Librarians:
"Confident readers learn to read by reading – by reading a lot. The long apprenticeship in reading, which begins in childhood, is supported by school and public libraries, primarily by rich collections of books of all kinds that can be taken home, read aloud by parents and siblings, and read independently. What keeps children reading is the pleasure of the reading experience itself."
The Library Is Your Freedom Fighter
The Tulsa City-County Library is the perfect place to support this freedom to read. Not only do we have thousands upon thousands of children's books, magazines, and audiobooks to choose from – a veritable cornucopia of fascinating topics, characters, settings, and facts, at least one of which will interest your child – but we have professional children's librarians and library staff who love nothing better than to help you connect your child to reading material they will love.
Furthermore, we work very hard to create programs and events to introduce your child to books and reading, from discussion groups to book-related movie showings.
Summer Reading Program: Freedom-to-Read Crusade
Our annual freedom-to-read crusade is the Summer Reading Program, which began the day after Memorial Day and lasts until August 3. Readers (of all ages!) are rewarded for reading throughout the summer with cool prizes and coupons for free food and entertainment. Not only that, but there are fun performances, events, and reading-related programs.
5 Facts to Remember about the 2019 Summer Reading Program:
It runs through August 3.
There is a program for everyone at all library locations! Babies, children, tweens and teens, AND adults can all participate! Drop by one of our 24 library locations (or the bookmobile) around Tulsa or Tulsa County.
For babies and children, read (or have read to) 8 books + make 4 library visits = earn a medal and book of valuable coupons for free food and entertainment. Babies and children who complete the program also get entered into a grand prize drawing!
If babies and children read (or have read to them) 12 more books = earn a bonus prize! Babies will earn a plush cow jumping over the moon toy, and children an inflatable space shuttle.
FREE family entertainment – in the library! From magicians to rock bands, puppet shows to juggling acts, there is something cool scheduled at all of our library locations nearly every day this summer. Check out www.tulsalibrary.org/summer for a full list of events.
See You at the Library!
We hope you will choose to come to the library soon, whether it is to attend one of these events or just to check out everything we have to offer.
After all, it is your right as an American citizen to exercise your freedom to read!
---