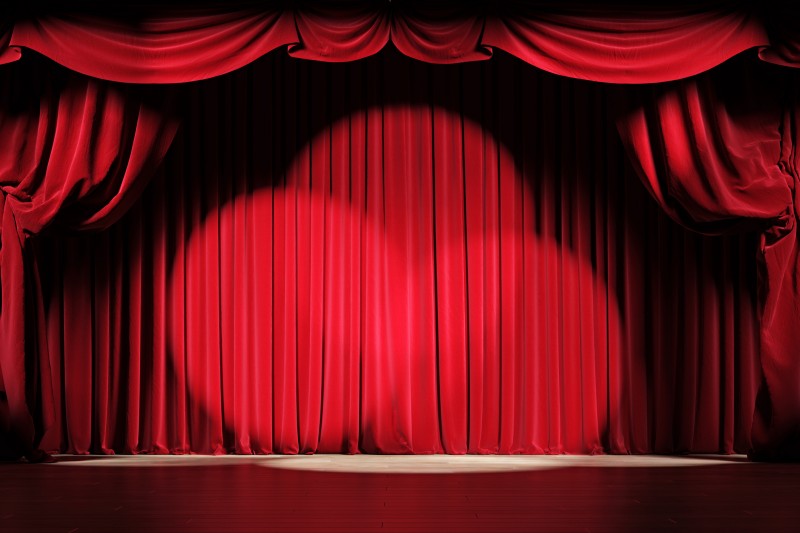 From Broadway performances to the best local children's theater, here are the shows you won't want to miss this month
October
When: September 30-October 3, various showtimes
Where: Expo Square Pavilion, 4145 E. 21st St.
Believing is just the beginning at Disney On Ice presents Dream Big. Miguel aspires to be a musician and journeys through the Land of the Dead to unlock his family's history. Moana and Maui bravely restore the stolen heart of Te Fiti, Anna and Elsa save their kingdom and the Disney Princesses inspire with stories of strength, determination and kindness. Share every magical moment filled with breathtaking ice skating and beloved Disney songs and stories that give everyone a reason to believe!
See Mickey, Minnie, Donald, Goofy and stars from Frozen, Moana, Coco, Aladdin, Beauty and the Beast, The Little Mermaid, Tangled, The Princess and the Frog, Cinderella, and Sleeping Beauty.
Visit https://www.disneyonice.com/ for COVID-19 information and venue safety standards.
When: October 8-14, various showtimes
Where: Tulsa PAC, 110 E. 2nd St.
The 1,200-mile Keystone XL Pipeline was designed to provide a direct route from Canada and send 830,000 barrels of oil a day passing through a pipeline hub in Cushing, Oklahoma. An Enemy of the People, a darkly comic drama, incorporates Oklahoma's oil industry, fracking, wastewater wells and earthquakes, making the play supremely relevant to the world we now live in. This World Premiere play is written by Tulsa playwright David Blakely. Besides the fracking and freedom of the press issues the play is about family. Kathryn Hartney will direct. Presented by American Theatre Company.
When: October 8-17, various showtimes
Where: Tulsa PAC, 110 E. 2nd St.
Fame comes and goes. Dreams live forever.
The Dreams, an all-girl trio of soul singers, rise to the top of the pop charts and become superstars. But can they survive the cold, competitive world of show business?
Music Henry Krieger / Lyrics & Book Tom Eyen
Presented by Theatre Tulsa
When: October 9, 8 p.m.
Where: Tulsa PAC, 110 E. 2nd St.
The Tulsa Symphony Orchestra returns home to the Tulsa Performing Arts Center this fall for "Triumph," featuring Shostakovich's Festive Overture, Coleridge-Taylor's Ballade, Liszt's Les Preludes, and culminating with Beethoven's regal Piano Concerto No. 5 "Emperor" featuring renowned pianist Garrick Ohlsson. Award winning conductor Lina Gonzalez-Granados will lead this performance. Presented by Tulsa Symphony.
When: October 10, 4-6 p.m.
Where: Tulsa PAC, 110 E. 2nd St.
The Great Divorce — C.S. Lewis' mesmerizing fantasy about heaven, hell and the choice between them — comes to life with Lewis' signature wit, amazing actors and dazzling, state-of-the-art stagecraft!
Lewis' brilliantly drawn characters take a fantastical bus trip from hell to the outskirts of paradise. Each receives an opportunity to stay . . . or return to hell, forever divorced from heaven. The choice proves more challenging than imagined.
And it all takes place in 85 minutes!
Run time: 85 minutes; No intermission.
Presented by Fellowship of the Performing Arts.
When: October 12-17, various showtimes
Where: Tulsa PAC, 110 E. 2nd St.
This New York Times Critics' Pick takes you into the heart of the remarkable true story of 7,000 stranded passengers and the small town in Newfoundland that welcomed them. Cultures clashed and nerves ran high, but uneasiness turned into trust, music soared into the night, and gratitude grew into enduring friendships. Presented by Celebrity Attractions.
When: October 21, 22, 23, 28, 29,  at 7:30 p.m. October 30th at 4pm and October 24 and 31 at 2 p.m.
Where: 4825 S. Quaker Ave.
Stakes are higher than ever before as SpongeBob and all of Bikini Bottom face the total annihilation of their undersea world. Chaos erupts. Lives hang in the balance. And just when all hope seems lost, a most unexpected hero rises up and takes center stage. Get ready to dive to all-new depths of theatrical innovation at SpongeBob SquarePants, where the power of optimism really can save the world!
SpongeBob SquarePants features original songs by Yolanda Adams, Steven Tyler and Joe Perry of Aerosmith, Sara Bareilles, Jonathan Coulton, Dirty Projectors, Alex Ebert of Edward Sharpe & The Magnetic Zeros, The Flaming Lips, John Legend, Lady Antebellum, Cyndi Lauper, Panic! At the Disco, Plain White T's, They Might Be Giants and T.I., and a song by David Bowie with additional lyrics by Jonathan Coulton.
When: October 21-24, various showtimes
Where: Tulsa PAC, 110 E. 2nd St.
He's young, he's broke, his landlord's knocking at the door, and he's just found out his wife is going to have a baby. To make matters even more desperate, Casey is fired from his gig as an Elvis impersonator in a run-down, small-town Florida bar. When the bar owner brings in a B-level drag show to replace his act, Casey finds that he has a whole lot to learn about show business — and himself. Presented by World Stage Theatre Company
When: October 24, 3 p.m.
Where: Tulsa PAC, 110 E. 2nd St.
Since its inception in 1992, the Brentano String Quartet has appeared throughout the world to popular and critical acclaim.
Performing:
Haydn: Quartet in D-Major, Op. 71 No.2
Bach/Adolphe: ContraDictions
Bach/Mackey: Lude
Schubert: Quintet for Strings in C-Major, D 956
The Quartet will be joined by Michael Kannen, Brentano's original cellist.Tickets are free but must be reserved.
Limit of four tickets per order.
When: October 28-31, 2021
Where: Tulsa PAC, 110 E. 2nd St.
In collaboration with the 1921 Tulsa Race Massacre Centennial Commission, this multimedia experience combines dance with documentary film to explore the events of 1921 and the path forward to hope and healing. This year, on the 100th anniversary of the Tulsa Race Massacre, choreographer Jennifer Archibald is telling this tragic story through dance, captivating visuals, and footage from the actual event for an important and unforgettable theatrical experience. This program will also feature the return of Flight of Fancy, fast-paced and lively piece by Ma Cong. Presented by Tulsa Ballet.
---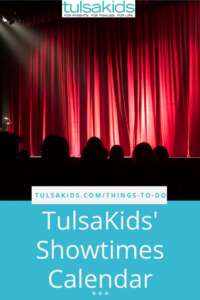 Popular Articles
Find the best pumpkin patches in the Tulsa area to enjoy with your family.