Earn a high school diploma for free through the library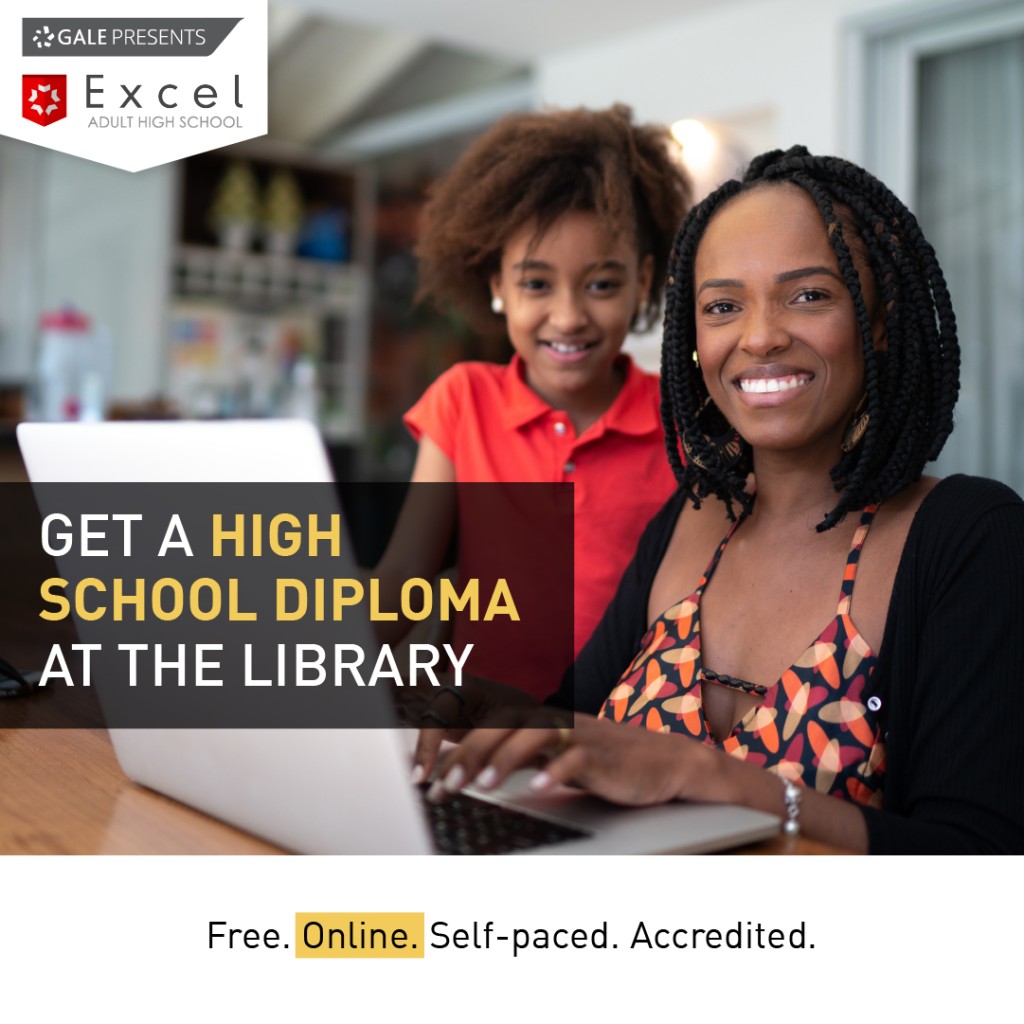 Tulsa City-County Library (TCCL) partnered with the Oklahoma Department of Libraries (ODL) and Gale/Cengage Learning to offer five Tulsa County residents the opportunity to earn their high school diploma for free through Excel High School.
Those who complete the Excel High School program receive a diploma from a federally accredited, state-recognized high school. This online, self-paced program offers courses 24/7 to fit any schedule. Students are given up to 24 months to complete the program, the length of which varies depending on each student's learning pace, availability and possible transfer credits.
To succeed in the program, students should be able to dedicate eight or more hours per week to coursework; should be self-disciplined and motivated learners; and should feel empowered to utilize built-in tools and services like tutoring and success coaching when in need of academic or technical support.
Those eligible for the program must:
Be a Tulsa County resident;
Be 25 or older;
Be a TCCL cardholder or be willing to become a TCCL cardholder;
Have access to a device and an internet connection, whether at home or at their
local library;
Complete and pass the prerequisite course required by Excel, which helps interested parties explore the online learning environment to determine whether the self-paced approach to learning will fit their needs.
To apply for Excel High School and begin the prerequisite course, which must be completed by Sept. 30, visit excelhighschool.org/library/tulsa-city-county-library.
For more information, call 918-549-7323 or visit tulsalibrary.org/excel-high-school.