Choosing a Private School:
Tips from the experts.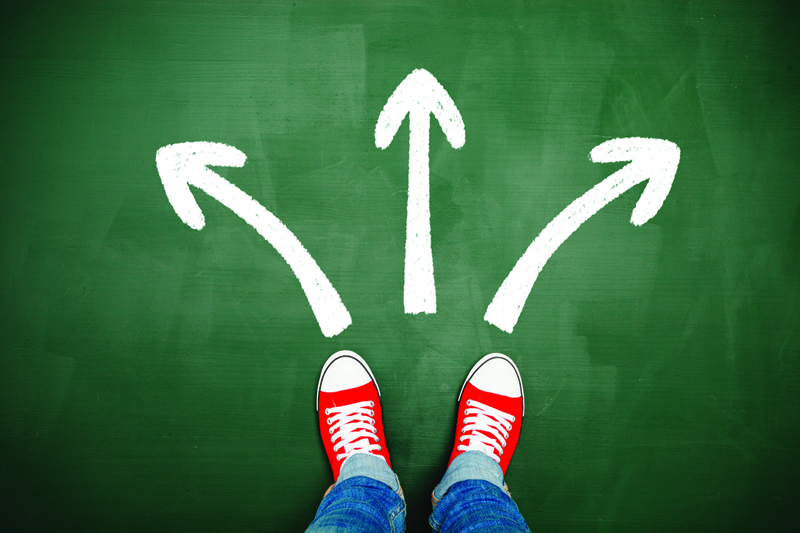 From kindergarten through eighth grade, I attended a private Christian school in Wichita, Kansas. As I ended my eighth-grade year, I think it became clear to my parents that neither my younger sister nor I were "flourishing" in the school environment; this, combined with my father's growing dissatisfaction with the school's disproportionate emphasis on morality over academic rigor, led my parents to make the hard decision to remove us from that school and look for one that better suited our family's needs.
Whether you are dissatisfied with your children's current education situation or ready to enroll them for the first time, the Tulsa area boasts a wide variety of private schools, as evidenced by TulsaKids' School Directors Guide. And when it comes to choosing the best school for your family, there are multiple resources to help.
The National Association of Independent Schools (NAIS) is one such resource. First, NAIS advises, parents should "define their ideal school" by considering the following basic elements: school type, grade range, location, student body, educational philosophy, curriculum, faculty, facilities and special programs/extracurriculars.
For example, what kind of degrees and experience do the faculty members have? Does the school have extracurricular options that complement your child's interests? Are the textbooks and other equipment up-to-date?
Question to Ask When Choosing a Private School
After defining your ideal school and doing some initial research to discover what schools in the area fit your criteria, NAIS recommends further narrowing down the list by asking schools more specific questions, including:
What is the school's mission or educational philosophy?
Is the school accredited, and if so, by what accrediting agency?
How many students does the school have? How diverse is the student body?
What is the student-teacher ratio?
Do the teachers have degrees in the subjects they teach?
Is the atmosphere competitive or more nurturing?
What kinds of students do best at the school?
What types of learning experiences are available—in class, on the playing field, in extracurricular activities, in leadership programs and community service?
How does the school get parents involved? What do parents typically do?
How much is the tuition?
Are there other charges, such as for books, lab fees, transportation, and so on?
What financing options or financial aid does the school offer?
What is the financial aid application process? When are the deadlines?
What is the process for applying to the school?
Finally, if you have a child with special needs, NAIS recommends asking to speak with other parents from the school who also have children with special needs in order to gauge how effective the school is at meeting those children's needs.
Find more information at parents.nais.org.