Child Abuse Network celebrating 10th annual Superhero Challenge on April 16
The popular kids' obstacle course and fun run will take place at POSTOAK Lodge during National Child Abuse Prevention Month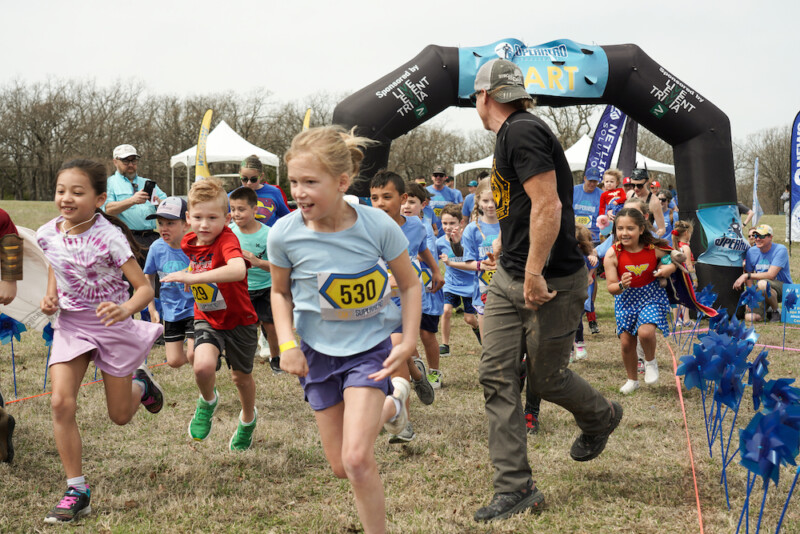 The Child Abuse Network is celebrating a milestone anniversary year of their popular, family-friendly Superhero Challenge obstacle course and fun run on Sunday, April 16 at POSTOAK Lodge, commemorating 10 years.
The Superhero Challenge allows children and adults of all ages to complete a mile or half mile obstacle course before celebrating victory at Superhero Village where music, inflatables, kids' activities and post-race snacks await.
Returning this year, the event will also include an outdoor brunch option at 10 a.m., one hour prior to the start of the races. Brunch patrons will be allowed early access to Superhero Village before the races begin.
"Besides being an incredibly fun way to spend a Sunday afternoon with your family, this event is a wonderful opportunity for us to partner with other community organizations, spread awareness about CAN and raise funds for the critical work we do," said Maura Guten, president and CEO of the Child Abuse Network.
The Superhero Challenge helps CAN raise much needed funds to support the multi-disciplinary team, child-focused approach to child abuse investigations at the Children's Advocacy Center at no cost to families. By offering all the investigative services under one roof with the child's welfare and emotional well-being as the focus, CAN helps to reduce the trauma for children and their families involved in child abuse investigations.
Registration Information
Race registration costs range from $30 – $75 and can be purchased online at www.cansuperherochallenge.org. All participants will receive a race packet including a bib, medal and t-shirt among other things.
Additionally, there are options to participate as an organization by signing up your entire corporate family as well as a virtual option. Details on how to participate as a corporation or virtually, can be found on the event website at www.cansuperherochallenge.org.
The event is made possible by generous sponsors including AAON, QuikTrip and Saint Francis Health System as well as media partnerships with Tulsa Kids, Tulsa People and Channel 2 Cares for Kids.
Registration Deadlines
The T-shirt registration deadline is March 24 and event registration deadline is April 11. Packet pickup will take place on April 14 and 15 at the Child Abuse Network's campus, 2829 S. Sheridan Rd.
Individuals who would like more information about sponsoring or participating in the CAN Superhero Challenge can find all the details at www.cansuperherochallenge.org.
About CAN
The Child Abuse Network began as a project in 1986 with the Junior League of Tulsa before becoming an official organization in 1988. It provides collaborative services to Tulsa County's most vulnerable children who are involved in a child abuse investigation or an assessment. For these children, CAN is a safe place to come, be heard and be helped. In fiscal year, 2019, CAN provided services for nearly 1,600 children. Last year, there were 2,685 substantiated child abuse cases in Tulsa County.