Call for Artists: Mayfest Youth Art Gallery
Applications Due September 24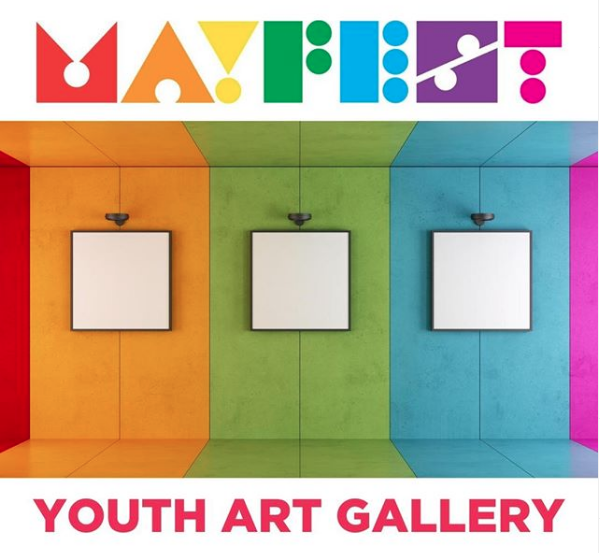 Tulsa area K-12 students attending any area school or homeschool students are invited to register to display a single piece of original, 2D or 3D artwork that was created during the 2019-2020 school year in the Mayfest 2020 Youth Art Gallery. Although the festival could not proceed in May, our generous sponsors Public Service Company of Oklahoma and AAON will present the Youth Art Gallery at ahha Tulsa. Please note: work that was created using commercial kits, prefabricated forms or other commercial methods will not be accepted.
Artwork will be displayed in the 3rd floor Community Gallery and on the 4th Floor (if extra space is needed) at ahha Tulsa from September 30th through December 20th.
New for 2020, students will have the option to sell their artwork. Students will receive 70% of the sales price and ahha Tulsa will retain 30% of sales to cover administrative costs. When submitting your registration, you will have the option to mark the piece as "Not for Sale" or with the price of your choosing.
AWARD INFORMATION
All artwork with be juried by ahha Tulsa Director of Education and Exhibitions.
Artwork will be juried in the following categories:
Primary (K-5)
Middle School (6-8)
High School (9-12)
Prizes (awarded per age group):
1stPlace – $75
2ndPlace – $50
3rdPlace -$25
One high school student will receive the PSO Mark of Excellence Award, a $500 cash prize, for outstanding creativity and technique.
Award winners will be notified via email by September 30th
REGISTRATION DEADLINE
Online registration must be complete by midnight central time on September 24th.
Learn more and register HERE.