A Ticket to Broadway: Eastern Oklahoma's Discovery Awards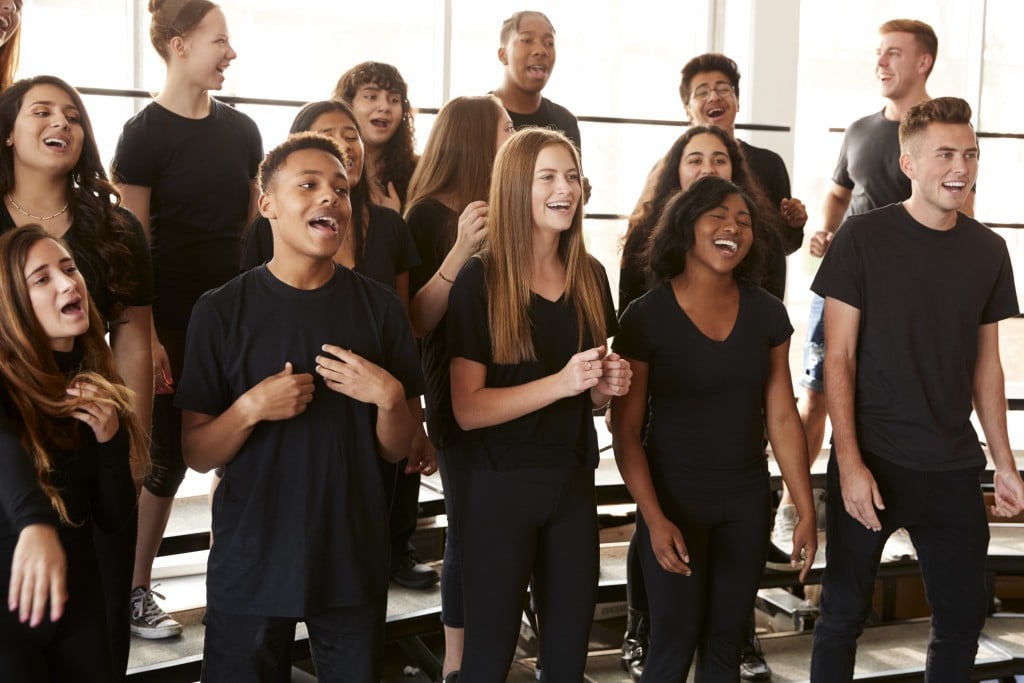 What young performer doesn't dream of seeing the lights of Broadway? On May 26 at Tulsa's Performing Arts Center, a select group of high school musical theater students from across Eastern Oklahoma will compete for the chance to realize that dream at the Discovery Awards, where the best female and male performers will win an all-expenses-paid trip to New York City to represent their region at the National High School Musical Theater Awards (the "Jimmy Awards").
The Discovery Awards are presented through a partnership between the PAC and Celebrity Attractions, the production company behind the PAC's Broadway series. The Awards began in 2019 with 28 students performing. According to Randy Cole, senior marketing and programming director for Celebrity Attractions, over 40 students from 20 schools are expected to participate in this year's Awards production.
"We're one of about 40 participating Regional Awards Programs," Cole says. "During the school year, high schools in Eastern Oklahoma who produce a musical are invited to sign up to participate at no cost. We have a bank of adjudicators who attend and score the shows. Two nominees are selected from each high school musical based on the scores from the ballots, and they're invited to perform at the Discovery Awards."
Cole emphasizes the fact that the schools do not have to pay to participate in the process and that the shows aren't scored against each other, which creates a level playing field for schools of all sizes and funding. The adjudicators review each program individually.
"It doesn't matter how big your program is," Cole notes. "You could be a very small school, doing a very small musical. We're not comparing you to a really large, major high school musical."
The Discovery Awards are both a public performance and a competition rolled into one. The night of the event, the nominees perform a grand opening and closing number together. They learn the songs the week before while attending a free master class workshop led by an award-winning director/choreographer and a co-director with Broadway credentials.
In addition, the nominees individually perform short excerpts from each of their own high school musicals. A panel of adjudicators scores all of these performances during the first half of the event, whittling the competition down to six finalists before the second act. Each of those six finalists then performs a longer solo number, which is also judged. At the end of the evening, the best two performers are chosen as the Discovery Awards winners.
Those two winning performers receive a free trip to New York City to represent Eastern Oklahoma at the Jimmy Awards at the Minskoff Theatre June 27. Beyond the travel and the chance to perform on a Broadway stage, participating in the Jimmy Awards can lead to even bigger opportunities.
"When our two winners are selected, they will spend a week in New York with just a chart full of Broadway professionals who are there to help them find themselves," Cole says. "It's a huge score of Broadway talent. They get to form bonds with each other, and they're rehearsing for a full-scale musical that they're going to be doing on stage of the Minskoff, which is where Lion King plays."
For more information, visit jimmyawards.com and celebrityattractions.com.
Benefits of Participating in Youth Theater
Hidden behind the exuberant choruses, energetic dancing and multiple costume changes, musical theater, and the arts in general, are important to a child's development.
Studies show that students who are exposed to the arts are more likely to be involved in community service and less likely to drop out of school.
Preparing for and participating in a theater production requires students to use a wide range of skills, everything from basic building blocks like reading comprehension to harnessing creativity, empathy and critical thinking.
"Once you know how to put your emotions into words, or into lyrics, and you can connect with that, there's a strong amount of empathy that you're building. I think we all could use some more empathy in the world and in trying to relate to each other." – Randy Cole.
Julie Wenger Watson is a freelance writer who's worked in all aspects of music promotion. She's also Co-Director of "Live From Cain's," a public radio show pilot.
---