15+ FREE Thanksgiving Break Activities
Plus ten more suggestions!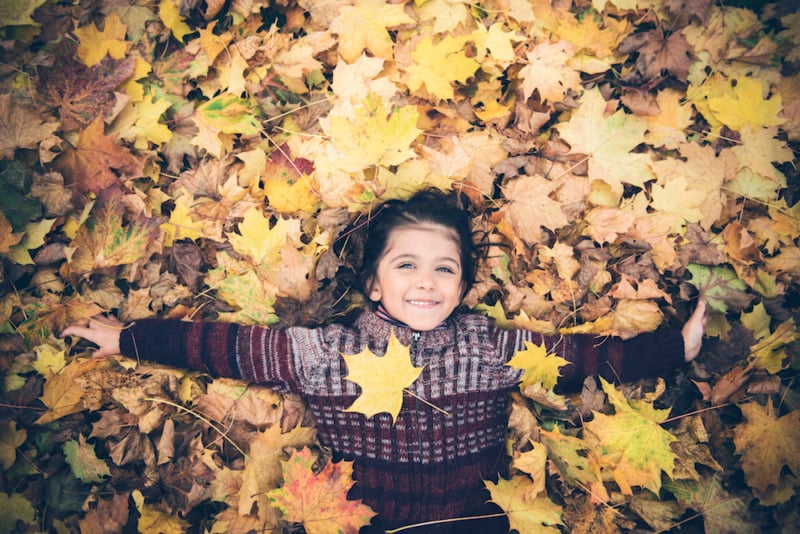 Tulsa Public Schools students will be out of school from November 19-27, 2022. That's NINE days! But don't worry, there is plenty to do around town to keep the kiddos entertained. Here are more than 15 free activities happening in the Tulsa Metro during Thanksgiving Break, plus ten additional suggestions.
Looking for more? Check out our list of Indoor Places to Play, Places to Entertain Teens in Tulsa, Museum Roundup and Holiday Family Fun Guide. Our Holiday Family Fun Guide contains some fun DIY activities for those times when you just want to hang out around the home, as well as lists of local holiday events such as winter festivals, light displays and more.
And of course, you can always find our full Community Calendar at tulsakids.com/calendar!
15+ Free Thanksgiving Break Activities in Tulsa and Beyond
November 19, 10-11 a.m.
Chandler Park, 6500 W. 21st St.
Hike the winding trails and explore over 190 acres of forest, natural springs, wildlife sightings, and breathtaking views. Long pants and closed-toe shoes recommended. Strollers and pets not allowed. FREE/All ages. Meet at the community center.
November 19, 10 a.m.
Downtown Jenks
Get into the holiday spirit at the Jenks Kiwanis Christmas Parade!
November 19, 2-3 p.m.
Glenpool Library, 730 E. 141st St., Glenpool
Listen to a short storytime and presentation on healthy eating with a demonstration on how to assemble a cost-effective and kid-friendly charcuterie board that the whole family will enjoy. All attendees will be entered into a drawing for a copy of The Complete Cookbook for Young Chefs: 100+ Recipes That You'll Love To Cook and Eat by America's Test Kitchen. Refreshments will be served. For all ages.
November 19, 2-4 p.m.
Central Library, 400 Civic Center
Come and search for rare Pokémon! "Catch 'em all" with your fellow trainers and earn badges by completing interactive challenges and activities. For grades K-8.
November 21, 2-3 p.m.
Broken Arrow Library, 300 W. Broadway Ave., BA
Celebrate National Family Week with a homemade decorative picture frame, followed by a family member show-and-tell! Pictures will be taken on-site to use in the frame. The show-and-tell will include children introducing their family member(s).For children of all ages and adults.
November 22, 2-3 p.m.
Schusterman-Benson Library, 3333 E. 32nd Pl.
Enjoy a fun way to color a beautiful picture without paint! With Paint by Sticker, the pictures are created with precut stickers instead of paint. For grades K-12 and adults.
November 22, 3:30-6:30 p.m.
Bixby Library, 20 E. Breckenridge Ave., Bixby
Nov. 21-27 is National Family Week, so come and enjoy a family game night! This is a come-and-go event, but you are welcome to stay for the entire time. There will be some group activities and small group games, plus crafts and prizes! For elementary schoolers and adults.
November 22, 4:30-5:30 p.m.
South Broken Arrow Library, 3600 S. Chestnut Ave., BA
Practice your cake decorating skills by topping a cupcake with a festive turkey. There will be prizes! Registration is required. Register online or call 918-549-7323. For grades 6-12.
November 23, 6 p.m.; November 24-January 1, 5:30-11:30 p.m.
Rhema Bible Church, 1025 W. Kenosha, BA
Rhema's incredible Christmas light display is free to attend. Snacks are available on-site, and donations are accepted.
November 24, 9 a.m.
River West Festival Park, 2100 S. Jackson Ave.
Enjoy an untimed run/walk on Thanksgiving morning, courtesy of Tulsa Running Club. There will be snacks and a raffle. They will be collecting supplies for the Salvation Army Angel Tree and Oklahoma Alliance for Animals. Learn more at facebook.com/events/782875876161309/
November 24, 6:30 p.m.
Utica Square, 21st and Utica Ave.
Count down to the illuminating of Utica Square while enjoying carols and more.
November 26, 10:30 a.m.-12 p.m.
Oxley Nature Center, 6700 Mohawk Blvd.
See what kind of plant life you can discover at Oxley Nature Center in the winter!
November 26, 6-8 p.m.
Route 66 Village, 3770 Southwest Blvd.
Join the Route 66 Village as they light up the sky with lights, Christmas music, holiday treats, hot chocolate, and a visit from Santa.
November 26, 6-7:30 p.m.
Redbud Festival Park, 109 N. Main St., Owasso
Owasso's Recreation & Culture Department is kicking off the holiday season with the annual Lights On Owasso event. There will be photo opportunities with Santa, Live entertainment on the First Bank Main Stage, food trucks & the lighting of the 34′ tree & park at 6 p.m.
November 27, 2-4 p.m.
Gathering Place, 2650 S. John Williams Way
Bring your furry friend to the PSO Reading Tree for a free picture with Santa! Plus, enjoy festival holiday music, free homemade biscuits from the Bridges Foundation, an information booth with adoptable dogs from Skiatook Paws & Claws, and a pop-up pet boutique with Knot Yours! Plus, don't miss out on yappy hour drink specials from The Patio. Presented by AARP Oklahoma.
Check out TulsaKids' list of weekly and special storytimes at tulsakids.com/storytimes-in-tulsa/
---
Plus TEN More Suggestions!
November 12-December 27
Oklahoma Railway Museum, 3400 NE Grand Blvd., OKC
Take a magical train ride to see Santa! Passengers travel in festively decorated train cards while enjoying hot chocolate and Walker shortbread, storytime, caroling and other entertainment. Book your ticket today at okcthepolarexpressride.com/
November 19 and 26, 9-11 a.m.
Wheels and Thrills, 10637 N. Garnett Rd., Owasso
This event is for the young ones, ages six and under. They will have a blast skating, jumping, riding and exploring the Playzone!
November 19 and 26, 10-11 a.m. and 11 am.-12 p.m.
Tulsa Zoo, 6421 E. 36th St. N.
Learn about specific animals at the Tulsa Zoo and the conservation of these species in the wild.
November 19, 1-2 p.m.
Chandler Park, 6500 W. 21st St.
Curious kids are invited to learn the skills of nature observation and conservation through fun and engaging activities, including hiking and exploring the trails of Chandler Park. $2 per person, ages 6-11.
Also, don't miss NCSI Nature Program for ages 12-18 at Chandler Park on November 19, 2:30-3:30 p.m.
November 19 and 26, 1:15-3:15 p.m. (Miller Swim School Jenks); November 19-20, 26-27, 4-6 p.m. (Miller Swim School)
Miller Swim School Jenks, 525 W. 91st St.; Miller Swim School, 6415 S. Mingo Rd.
All swimmers are invited to open swim time at Miller Swim School. Cost is $5 per person, ages 3+. Please call ahead to make sure Open Swim is meeting Thanksgiving weekend: 918.254.1988
November 23, 10 a.m.
Tulsa Zoo, 6421 E. 36th St. N.
Listen to a story and meet an animal ambassador each Wednesday morning inside the Cox Nature Exchange. *Note: Tulsa Zoo is OPEN on Thanksgiving Day*
November 22-27, various showtimes
Tulsa PAC, 110 E. 2nd St.
From Tudor Queens to Pop Icons, the SIX wives of Henry VIII take the microphone to remix five hundred years of historical heartbreak into a Euphoric Celebration of 21st century girl power! This new original musical is the global sensation that everyone is losing their head over! Presented by Celebrity Attractions. Recommended ages 10+
Thursdays-Sundays, November 25-December 4; Nightly, December 8-30 (closed Dec. 15, 24-25), 5-9 p.m.
Tulsa Botanic Garden, 3900 Tulsa Botanic Dr.
Reconnect with family and friends in the garden illuminated with colorful lights. Make s'mores over fire pits, enjoy holiday music and take in the spirit of the season in our magical garden escape. Advance Tickets Recommended
Select Nights, November 25-December 24
Philbrook Museum, 2727 S. Rockford Rd.
Enjoy thousands of holiday lights, music, and fun for the whole family at Festival Nights. We are excited to welcome you and your family back into the Villa for an unforgettable indoor and outdoor holiday experience. Sip cocoa by the fire, say hello to Santa, take home a one-of-kind art project, and marvel at the sights and sounds of Philbrook Festival Nights. Advance, timed entry ticket required.
During TASM Hours
Tulsa Air and Space Museum, 3624 N. 74th E. Ave.
Come learn about the incredible history of the famous Tuskegee Airmen and their legendary P-51 "Red Tail" Aircraft. Explore the heroics of combat aviation and even learn about Tulsa's own part in the history of the Tuskegee Airmen. The exhibition is open to all ages and tickets may be purchased online at tulsamuseum.org or directly upon entering the museum.
---