15+ FREE Thanksgiving Break Activities
Plus ten more suggestions!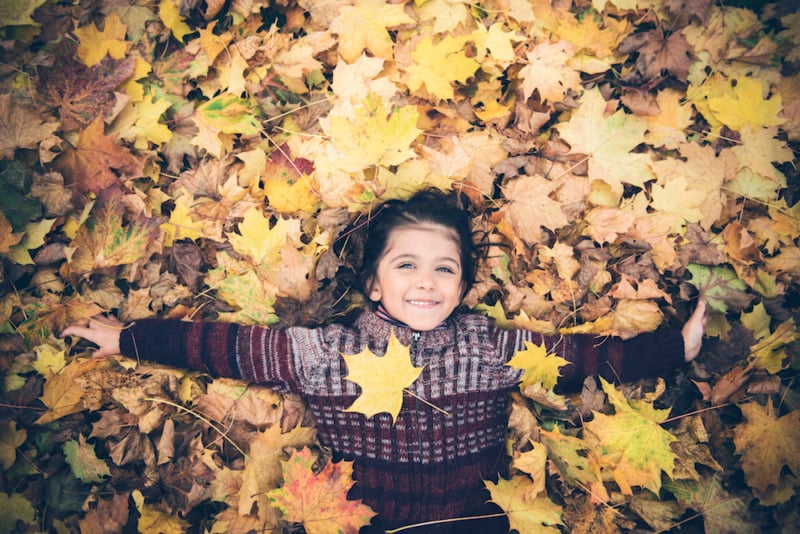 Tulsa Public Schools students will be out of school from November 23-December 1, 2019. That's NINE days! But don't worry, there is plenty to do around town to keep the kiddos entertained. Here are more than 15 free activities happening in the Tulsa Metro during that time, plus ten additional suggestions.
Looking for more? Check out our list of Indoor Places to Play, Places to Entertain Teens in Tulsa, Museum Roundup and Holiday Family Fun Guide. Our Holiday Family Fun Guide contains some fun DIY activities for those times when you just want to hang out around the home, as well as lists of local holiday events such as winter festivals, light displays and more.
And of course, you can always find our full Community Calendar at tulsakids.com/calendar!
15+ Free Thanksgiving Break Activities
Saturday, November 23
When: 9 a.m.-12 p.m.
Where: Miller Swim School Jenks, 525 W. 91st St. S., Tulsa
Santa is coming to Miller Swim School! Don't wait in those crazy long lines, just swim on by and grab a picture with Santa at Miller Swim School. Details: Photos can be taken individually, with siblings or as a family. Wear a swim suit or dress up! Bring a friend! Entrance is free, but digital images will need to be purchased. Santa will also be at Miller Swim School Jenks over Thanksgiving Break on November 25 and 26, 4:30-7:30 p.m. millerswimschool.com.
When: 9 a.m.-2 p.m.
Where: The Center for Individuals with Physical Challenges, 815 S. Utica Ave.
Shop for holiday decorations, jewelry, knitted and crocheted items, mosaics, paintings, stained glass and more, created by CENTER members. Eighty percent of proceeds go directly to the artist. tulsacenter.org
When: 9:30 a.m.-12 p.m.
Where: Gathering Place, 2650 S. John Williams Way
Drum up some fun at a musical Story Time and Drop-In Play! Meet in ONEOK Boathouse for a Musical story time followed by an interactive drumming session and an introduction to making a melody. Learn about the history of percussion instruments, how to play various drums like the Djembe, how drums are a form of communication, and practice drumming with a drum circle. Create your own melodies with a dynamic change, learn to recognize melody and create melodies with instruments. You can also make your own Kazoo to take home with you as a memento from your experience! gatheringplace.org/events
When: 10 a.m.-12 p.m.
Where: Downtown Jenks
Enjoy a Christmas Parade through downtown Jenks! Afterwards, head to the Jenks Riverwalk for their Lights On! celebration from 12-8 p.m. There will be live music, games and more!
Sunday, November 24
When: 10 a.m.-7 p.m.
Where: Blue Dome Building, 202 S. Elgin Ave.
Enjoy a holiday market inside Tulsa's historic Blue Dome Building every Friday (4-9 p.m.), Saturday (10 a.m.-9 p.m.) and Sunday leading up to Christmas. Each Pop-Up shop will feature different local artists and makers.
Monday, November 25
When: 2-3 p.m.
Where: Central Library, 400 Civic Center
Learn how to make a no-sew fleece headband! Make one for yourself or a friend. Registration is required. Register online at www.tulsalibrary.org/events or call 918-549-7323. For ages 13-18.
When: 4-5 p.m.
Where: Schusterman-Benson Library, 3333 E. 32nd Pl.
Do you have what it takes to be a superhero? Learn to fight crime and discover your superpower. Costumes are encouraged. Sponsored by the Friends of the Helmerich Library. Recommended for ages 4-8.
Tuesday, November 26
When: 3:30-5:30 p.m.
Where: Nathan Hale Library, 6038 E. 23rd St.
Join Nathan Hale Library for friendly Xbox One and PS4 competitions. If you can't make it at 3:30, come when you can! They will gladly make room for another competitor. For ages 9-14.
When: 4:30-6:30 p.m.
Where: Hardesty Library, 8316 E. 93rd St.
Drop in and play chess — or learn to play if you don't know how. Mr. Paul will share a few of his favorite chess resources, websites and books. For ages 8-12.
Wednesday, November 27
When: 2-3 p.m.
Where: Central Library, 400 Civic Center
Head to Central Library for Minecraft and Roblox. Registration is required. Register online at www.tulsalibrary.org/events or call 918-549-7323. For ages 9-14.
When: 4-5:30 p.m.
Where: Kendall-Whittier Library, 21 S. Lewis Ave.
Kids ages 10-12 can enjoy some free gaming at the library!
Thursday, November 28
Happy Thanksgiving!
When: 9-11 a.m.
Where: River West Festival Park, 2100 S. Jackson Ave.
Join Tulsa Running Club on Thanksgiving morning, for the annual Von Franken Family Food Run. This 5k run/walk event is fun for the entire family (pets too!).
No entry fee, just bring a bag or two of nonperishable food items for the Salvation Army. Sapulpa Furry Friends will also be there collecting dog & cat supplies.
Enjoy hot coffee and pancakes after the run, along with some amazing raffle prizes. This is a great way to start the day and give to those in need. #fillthetruck
When: 6:30 p.m.
Where: Utica Square, 21st and Utica Ave.
Put away the turkey, bundle up the kids, and head over to Utica Square for Lights On! For the last 51 years, Lights On has evoked the holiday spirit in all who attend. Sip on some hot chocolate as you sing your favorite holiday carols. As for the little ones, Santa Claus will join to conduct the final countdown when over 1,000,000 lights, adorning 175 trees, light up the evening sky. This Thanksgiving, make a Tulsa tradition a family tradition at Utica Square.
Friday, November 29
When: 6-9 p.m.
Where: Chandler Park, 6500 W. 21st St.
Chandler Park will flip the switch for "Lights On" the Hill at 6:00! Meet inside the community center for refreshments and fun…then cruise the park to see the lights! parks.tulsacounty.org
When: 6-9 p.m.
Where: Guthrie Green, 111 E. M.B. Brady St.
Guthrie Green is excited to announce its first Holiday Market: 8 Days of Celebration, November 29th through December 6th, 2019!
Each day will mark a special holiday theme that includes live music, food, hot drinks, and several local vendors selling their items in clear igloos surrounding the urban park. This fun and unique experience is a first for the Tulsa community, and will be a destination for all ages to celebrate.
Holiday gifts will be available to purchase from local vendors and food and drinks can be purchased at EnjoyaBowl during the event.
Friday, Nov 29th: LIGHTS ON!
LIGHTS ON ceremony with be hosted by KOTV news anchor, Craig Day, and will feature live music, Santa Claus onsite, holiday food items, and the new holiday market featuring over 15+ vendors
Find details about other daily events at guthriegreen.com
Saturday, November 30
When: 8 a.m.-2 p.m.
Where: Keystone Ancient Forest, 160 Ancient Forest Dr., Sand Springs
Hike among centuries-old cedar and post oak trees. Visit the website beforehand because trails may be too difficult for the youngest hikers. Also, check out Margaritte Arthrell-Knezek's Guest Blog post about Keystone Ancient Forest to help you plan your trip.
When: 5-8 p.m.
Where: Charley Young Event Park, 50 W. Dawes Ave., Bixby
Bixby's Lights On! event features live music by Branjae, live reindeer, Santa Claus, the opening day of the Winter Wonderland ice rink—and of course, turning on the lights!
Sunday, December 1
When: 3-4:30 p.m.
Where: Crystal Bridges Museum, 600 Museum Way, Bentonville, AR
End the year on an elegant, ethereal and uplifting note with the Muses from Hot Springs as they present Voices of Angels, the 14th Annual Sacred Classical Christmas Concert. This sacred and classical music concert, with its celestial voices and festive dancing, is designed to transport audiences to a place of peace, joy, wonder, and hope, as "a soothing balm for the soul", just in time for the Christmas season! This concert takes listeners through 400 years of poetic and musical inspiration, from traditional to contemporary, and festive to meditative, evoking the joy, majesty and beauty of the Christmas season. A seasonal highlight and regional family favorite!
Presented by the Muses troupe of four lead professional female voices, students, young artists from the Muses Young Artist program, lyrical dancers, and highly skilled professional instrumentalists.
Free, registration required. Register online or with Guest Services. crystalbridges.org
---
Plus TEN More Suggestions!
When: Saturday, November 23, 9 a.m.-12 p.m. (6-8 grade) or 1-4 p.m. (9-12 grade)
Where: Tulsa Zoo, 6421 E. 36th St. N.
Teenagers will look at the effect of plastic pollution on aquatic animals and explore innovative ways to combat the threat, all while learning about careers available in the zoo field. Register at tulsazoo.org/classes
When: Friday, November 22, 7:30 p.m.; Saturday-Sunday, November 23-24, 2 and 7:30 p.m.
Where: Tulsa Little Theatre, 1511 S. Delaware Ave.
Enjoy Encore! Tulsa's production of this Christmastime classic! Learn more and get tickets at encore-tulsa.com.
When: Tuesday-Wednesday, November 26-27, 10:30 a.m.
Where: Tulsa Botanic Garden, 3900 Tulsa Botanic Dr.
Bring the kids for a nature-themed stories with crafts or music in the Carter/Sherry Families Tree Fort. Free with regular admission. Recommended for ages 2 ½ to 8 years. Plan to explore the Children's Discovery Garden afterward.
When: Tuesday, November 26, 7-8 p.m.
Where: Jenks Planetarium, 205 B St., Jenks
A young girl, Delphina, finds herself in an unfortunate incident and gets helps from the unexpected Animals of the Sky. Come experience her story and discover how the stars can be connected to create real life animals! The target audience age for Animals of the Sky is 4 years to adult.. This show is held at the Jenks Planetarium, Jenks High School, Dr. Kirby L. Lehman Center for the Study of Math & Science Building, 3rd Floor. Elevator available. General Seating. 1 show. jenkscommunityed.edu
When: Friday, Saturday and Sunday, 5-9 p.m., from November 29-December 22
Where: Woolaroc Museum & Wildlife Preserve, 1925 Woolaroc Ranch Rd., Bartlesville
A wonderful holiday tradition returns again this year at Woolaroc Museum & Wildlife Preserve, with the spectacular Wonderland of Lights. The grounds and buildings of Woolaroc will be covered with over 750,000 lights as the historic ranch transforms itself into a magical winter wonderland! The lights will be turned on Friday, November 29th and will be on every Friday, Saturday, and Sunday, 5-9 p.m., through December 22nd. Entertainment will be in the Heritage Theater almost every Friday and Saturday night, and a schedule of performances will be distributed at the Front Gate when guests arrive. Again this year, the main drive to the campus will be reversed, allowing guests the unique view, seen only this time of year, of the buildings across from Clyde Lake, outlined in lights.
Admission to Wonderland of Lights is $6 for adults and $1 for children 11 and under. woolaroc.org
When: Fridays and Saturdays, November 29-December 28, plus December 24, 6-9 p.m.
Where: Philbrook Museum, 2727 S. Rockford Rd.
Philbrook comes alive with holiday events, visits from Santa, train rides, Lego Village, garden games, live music, shopping, décor, and thousands of lights in the gardens reflecting the spirit of the season. Gather the whole family for unforgettable experiences. Learn more and purchase tickets at philbrook.org/festival
When: Thursday-Sunday, 5-10 p.m., from Friday, November 29-January 5
Where: Tulsa Botanic Garden, 3900 Tulsa Botanic Dr.
Reconnect with family and friends in the garden illuminated with colorful lights. Make s'mores over fire pits, enjoy holiday music and take in the spirit of the season in our magical garden escape! Add your wish to The Wishing Tree and take selfies at the photo booth and holiday tree inside the Mabee Grange. Warm drinks and cash bar and s'more kits are available every night for purchase. A food truck will also be on site each night Nov.-Dec. from 6-9pm. Learn more and get tickets at tulsabotanic.org.
When: Saturday, November 30, 7:05 p.m.; Sunday, December 1, 4:05 p.m.
Where: BOK Center, 200 S. Denver Ave.
Cheer for the Tulsa Oilers as they play against Allen, TX! tulsaoilers.com
When: Saturday, November 30, 8 p.m.
Where: Tulsa PAC, 110 E. 2nd St.
Saxophonist Grady Nichols and friends come together to present the coolest, smoothest holiday concert of the season. The show, which features traditional and contemporary Christmas music, benefits ALS Patient Services Outreach, a Tulsa-based nonprofit that works with ALS patients and their families. tulsapac.com
When: Sunday, December 1, 1-4 p.m.
Where: Gilcrease Museum, 1400 N. Gilcrease Museum Rd.
Enjoy studio time at Gilcrease on the first Sunday of the month. Studio activities are inspired by museum collections and exhibitions, and encourage intergenerational, process-based creative learning. This program is appropriate for all ages and is free with museum admission. Children must be accompanied by adults. No reservations are required and visitors can stay for as little or as long as they would like. gilcrease.org
---